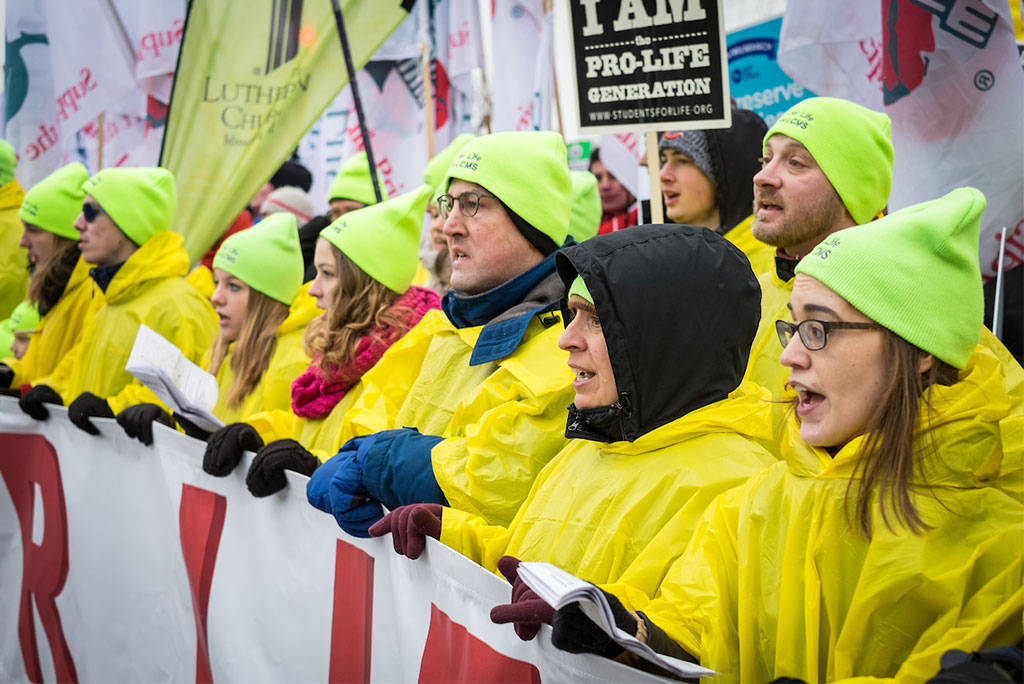 Under the theme "The Power of One," the 2017 March for Life will take place Jan. 27 in Washington, D.C., in conjunction with the LCMS Life Conference in Arlington, Va., Jan. 27-29.
The March for Life Rally will begin at noon on the grounds of the Washington Monument, near the corner of 15th Street and Constitution Avenue. Following the rally, the march will begin on Constitution Avenue between 15th and 17th Streets at approximately 1 p.m.
The schedule and other details for the march are as follows:
Friday, Jan. 27
11:45 a.m. – Musical Opening
Noon — Rally
1 p.m. — March
3 p.m. — Listen to "Silent No More" testimonies outside U.S. Supreme Court building
3:30 p.m. — Visit your representative or senator to advocate for life
Speakers: To be announced.
The LCMS delegation will march under the theme of the Synod's new "Eyes of Life" campaign, which changes the public conversation on life issues through active involvement and personal testimonies. To join the delegation, call the LCMS Church Information Center at 888-843-5267 or email infocenter@lcms.org.
The 2017 LCMS Life Conference will be held at the Westin Arlington Gateway Hotel in Arlington, Va. The conference theme is "Life 360°."
Participants will join fellow Lutherans from across the country to:
walk in the annual March for Life;
attend daily worship and devotions;
listen to engaging speakers, including LCMS President Rev. Dr. Matthew C. Harrison and Dr. George Delgado, who pioneered a protocol to reverse the abortion pill; and
learn more about Eyes of Life and how it is impacting the narrative on life issues.
Early-bird rates for Life Conference registration apply until Dec. 1, and space is limited. For more information and to register, visit calendar.lcms.org/event/2017-lcms-life-conference.
Register now
Posted November 1, 2016