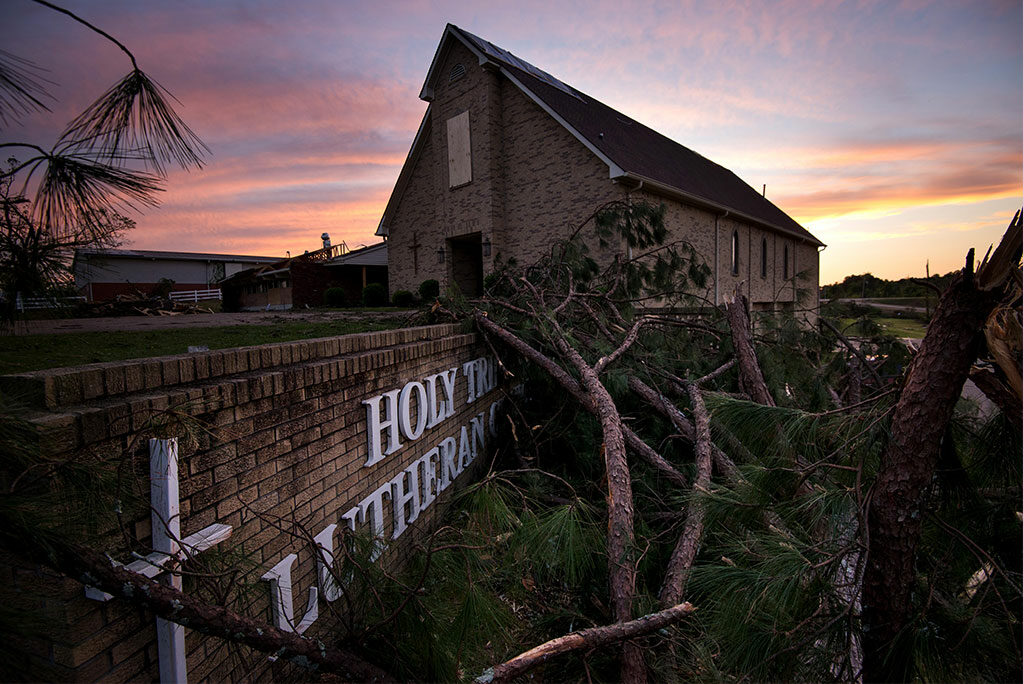 Registration is open for the Synod's 2016 National Disaster Response Conference at Concordia Theological Seminary in Fort Wayne, Ind.
Under the theme of "Showing Christ's Mercy; Bringing God's Peace," the conference begins with registration and greetings the morning of Oct. 18 and ends with an evening banquet Oct. 20.
Sponsored by LCMS Disaster Response, the conference is intended for LCMS pastors, deaconesses and other church workers, and laypersons interested in learning how congregations can be active in responding to disasters.
Although the conference registration deadline is Sept. 30, those planning to register are encouraged to do so as early as possible, since only a limited number of discounted hotel rooms are being held for registrants at the Hyatt Place in Fort Wayne.
Conference registration and meals are free.
Register online
Among those scheduled to speak are LCMS President Rev. Dr. Matthew C. Harrison and the Rev. Glenn Merritt, retired director of LCMS Disaster Response.
On the conference agenda are topics such as "Hymns that bring comfort to the hurting," "Mercy ministry in the 21st century," "How to mitigate legal risk while responding," "St. Paul's collection for the poor in 2 Cor. 8-9" and "New LCMS resources for children."
The conference also will provide opportunities for worship with the seminary community in Kramer Chapel.
LCMS Disaster Response Director Rev. Ross Johnson, who also is among scheduled speakers, said that the conference offers "those who are interested in mercifully responding in times of disaster" opportunities to:
"learn from others in case studies of recent disasters, where pastors and congregations have been responding mercifully through their congregations."
"network with other like-minded people in the Synod."
"learn more about our theology of mercy."
"learn practical skills of how to respond in times of disaster."
"Disasters bring great chaos to communities and families," Johnson wrote in an e-blast about this year's conference. "At times like this, the Church is confronted with the difficult realities of life (and death) in a fallen world. Yet in the midst of these times, God Himself is present through the work of the Church."
Posted May 31, 2016