Those interested in theological education, teaching the faith and mission will find the April issue of the Journal of Lutheran Mission of particular interest.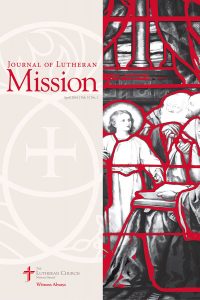 Including papers from the third annual LCMS Mission Summit last November, the journal unpacks models for seminary education, discusses what global higher education looks like for church workers and reviews several books of particular interest to theologians.
"Higher education, as we have come to know it today, had its origin in the Church's efforts to train pastors and others to serve the Church some 1,000 years ago," LCMS President Rev. Dr. Matthew C. Harrison notes in the foreword.
"The Church's role in education is connected to the teaching of the saving Gospel of Jesus and the belief that the good gifts of creation are to be used for the benefit of the Church."
Read more by downloading the issue at ­https://reporter.lcms.org/category/journal-of-lutheran-mission.
Posted April 7, 2016