The Rev. Mark Kiessling began serving Jan. 1 as director of LCMS Youth Ministry.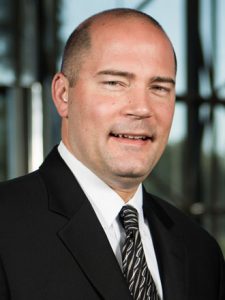 Kiessling originally joined the Youth Ministry team in 2002, and since 2006 has served as associate director and LCMS Youth Gathering program director. In July 2014, he assumed the role of interim director when the Rev. Dr. Terry K. Dittmer announced plans to retire after the 2016 LCMS Youth Gathering, which is set for July 16-20.
"This is a wonderful moment in youth ministry at the Synod," said the Rev. Bart Day, executive director of the LCMS Office of National Mission. "Mark brings knowledge of the past, wonderful experience with the National Youth Gathering and also an eye toward future changes that will best serve the youth of the Synod."
In his new position, Kiessling will direct LCMS Youth Ministry's programs and resources, including the Gathering, LCMS Servant Events, the Lutheran Young Adult Corps, Lutheran Youth Fellowship and the "youthESource" website.
"Our church body is blessed with amazing young people who faithfully confess Jesus as their Savior and Lord," Kiessling said. "As they serve their families, friends, congregations and communities, it brings great hope and vitality to our church. I look forward to continuing to support the parents, pastors, Christian educators, youth workers and many others who daily encourage young people in their many vocations."
Kiessling has a Master of Divinity degree from Concordia Seminary, St. Louis, and a bachelor's degree in Business Administration from Concordia University, Portland, Ore.
"Mark is a solid theologian with a heart for Jesus and a commitment to young people. He understands social media and the effective use of technology, and he's a determined leader," Dittmer said. "All in all, the future for youth ministry looks bright under Mark's leadership. I look forward to watching new and renewed opportunities in youth ministry unfold."
Posted Jan. 7, 2016