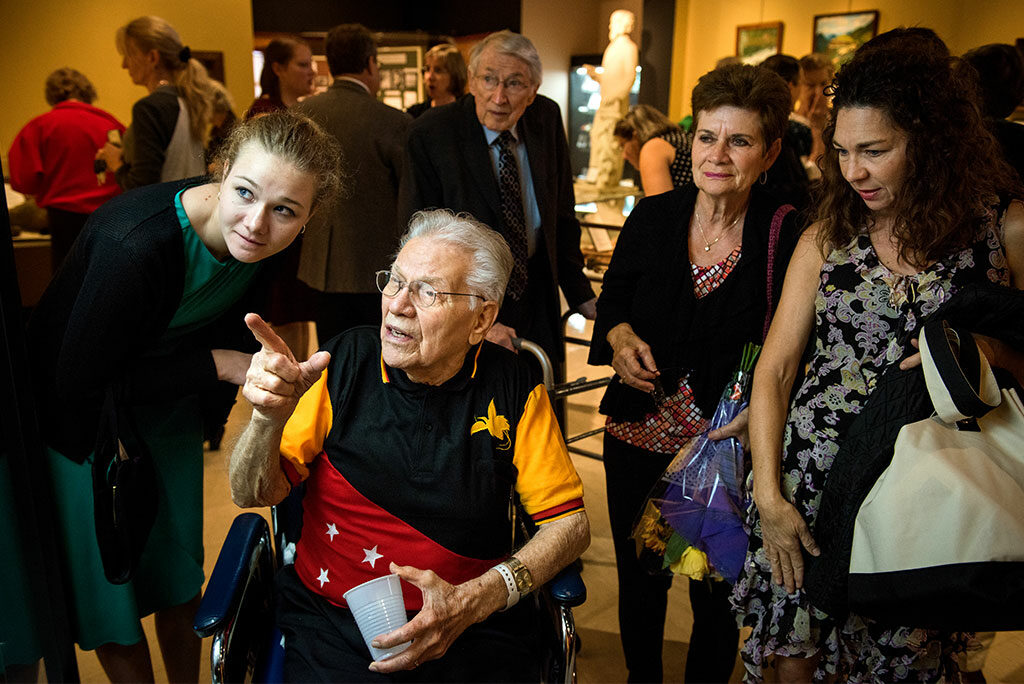 The Rev. Dr. Otto C. Hintze Jr. — a former LCMS missionary, seminary professor and mission executive — died March 20 at his home in St. Louis. He was 92.
A funeral service was held March 23 at Ascension Lutheran Church in St. Louis.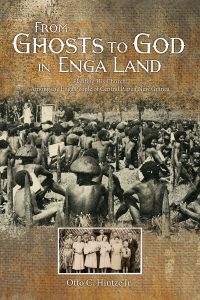 Hintze spent his whole ministry in mission-related positions, beginning after his graduation from Concordia Seminary, St. Louis, in 1948 when he and the Rev. Dr. Willard Burce accepted calls to serve as the Synod's first missionaries to Papua New Guinea. In an effort to bring the Gospel to the Enga people — who had no written language — he and Burce learned the Enga language, put it into writing and translated Scriptures and works of Martin Luther into Enga.
Hintze tells the story of his 17 years as a missionary in Papua New Guinea in his book, From Ghosts to God in Enga Land: Planting His Church Among the Enga People of Central Papua New Guinea, released last fall. (Read a related Reporter Online story, "New book chronicles early mission in Papua New Guinea.")
Of mission service, Hintze said, "God chooses very ordinary people who have strong faith in Jesus to be missionaries. God blesses whatever is done in love — even mistakes — to enable people to listen and have faith, created by the Holy Spirit, in their hearts. Even in dangerous circumstances, God's angels protect and provide what is needed."
After returning to the United States, Hintze served 10 years as a professor of missions at Concordia Theological Seminary, then in Springfield, Ill., and another 12 years as an executive with the Synod's former Board for Mission Services in St. Louis. In 1988 he became minister of Inreach/Outreach at Ascension Lutheran Church, and in 1999 began serving as chaplain at the LCMS International Center. He retired in 2007.
The Rev. Dr. Ron Rall, who also was a missionary to Papua New Guinea and knew Hintze well, told Reporter that leaders of the Gutnius (Good News) Lutheran Church there held a memorial service for Hintze at the congregation he founded: Sukurea (which means "resurrection" in Enga) Lutheran Church in Yaramanda, where Hintze and his family lived.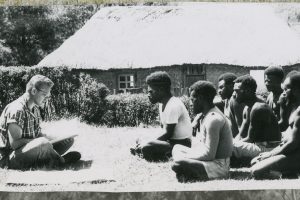 Many leaders of the Gutnius Lutheran Church (GLC) paid tribute to Hintze at the March 24 service there — which drew some 3,000 people — and "during the [March 27] Easter services, every congregation in the GLC paid some form of tribute to Otto's passing," according to the Rev. Ezekiel Peter, the church body's general secretary.
Hintze is credited with bringing peace to two Papua New Guinea tribes after decades of feuding, and after that, "church planting erupted and the Gospel spread like bushfire," Peter wrote in a Facebook post.
Rall said Hintze was known as "the father of the mission" in Papua New Guinea because "he brought the Gospel" to that country. "There are maybe 70,000 Christians in the Good News Lutheran Church, and probably most of them know of Otto Hintze — they know his name and respect his name," Rall said. In fact, he noted, "there are lots of children in that area of Papua New Guinea called Otto," after Hintze.
Hintze "had a strong faith and a real commitment to the work of the church" in Papua New Guinea, added Rall. "He had a lot of different roles, always with mission, and that was his life's passion. And I think that's how he would want to be remembered."
Survivors include Hintze's wife, Jeannelle, to whom he was married for 67 years, five children — Kathryn (Peter) Prange, the Rev. David (Charlotte) Hintze, Margaret (Edmund) Frank, Charles (Helga) Hintze and Kenneth (Jodie) Hintze — 19 grandchildren and 20 great-grandchildren. A sixth child, Nathan, preceded Hintze in death.
Memorials may be made to the LCMS Veterans of the Cross program.
Posted March 21, 2016 / Updated March 22 and March 30, 2016