By Roger Drinnon
The LCMS has joined in an amicus brief in defense of a Wyoming judge whom state officials seek to remove from her judiciary duties for her faith-based beliefs about marriage.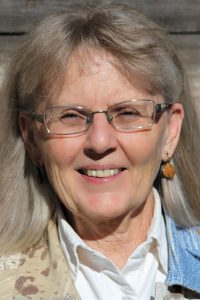 It all began when Judge Ruth Neely, a member of Our Savior Lutheran Church — an LCMS congregation in Pinedale, Wyo. — indicated to a local reporter in 2014 that her judiciary duties do not involve solemnizing marriages and that she holds the biblical view of marriage as between one man and one woman.
Neely is represented by Alliance Defending Freedom (ADF). ADF's publicized case summary notes, "In December 2014, a reporter in Pinedale who suspected that Judge Neely's religious beliefs prevented her from serving as a celebrant for same-sex marriages asked her whether she was 'excited' to perform same-sex weddings. A few days later, an article appeared in the Sublette Examiner quoting Judge Neely as saying that, because of her religious beliefs, she would 'not be able to do' same-sex marriages and that she had not 'been asked to perform' one."
Not long after the article was published, state officials began an investigation followed by the ongoing proceedings to remove Neely from her vocation as a local judge. She has served in Pinedale as a municipal judge for more than 21 years and as part-time circuit court magistrate there for over 14 years.
The case brings to light public concerns over whether LGBT advocacy has become a de facto litmus test for those seeking to hold public office, obtain professional licensing and certifications for a variety of other vocations as well as for the accreditation of academic institutions.
Also a concern for faith communities is a statement made by a member of the state's commission seeking to remove Neely. In a transcript of hearings held in December 2015, one of the state attorneys in the commission is quoted as saying the LCMS position on marriage is "repugnant."
Critics of the state's position, including some religious-freedom advocacy groups, reportedly have stated that the commission's proceedings violate the state's constitution while also being unconstitutional on a national level.
"In America, the government doesn't get to punish people for their religious beliefs — especially not for beliefs that the U.S. Supreme Court itself, in the very opinion that recognized same-sex marriage, said were 'decent and honorable' and held 'in good faith by reasonable and sincere people,'" said Daniel Blomberg, legal counsel for the Becket Fund for Religious Liberty, in a recent press release.
The Becket Fund for Religious Liberty submitted its own amicus brief defending Judge Neely May 6.
Roger Drinnon (roger.drinnon@lcms.org) is director of Editorial Services and Media Relations for LCMS Communications.
Posted May 26, 2016