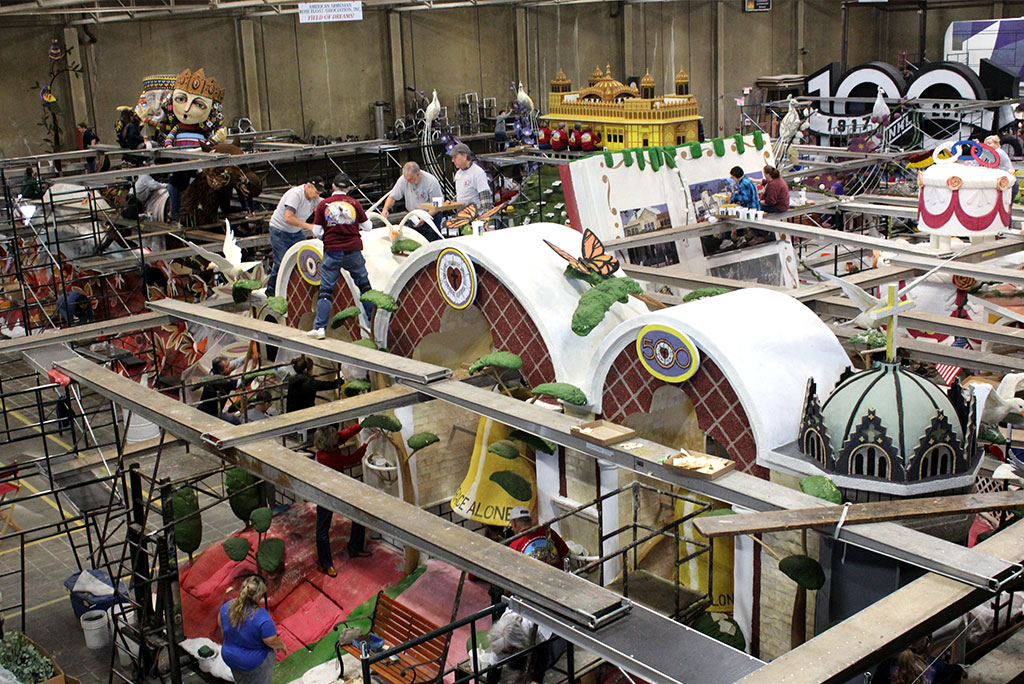 "Bringing Christ to the Nations" is the theme of the Lutheran Hour Ministries float that will be featured in the 2018 Rose Parade in Pasadena, Calif.
The parade kicks off at 8 a.m. Pacific Standard Time on Jan. 1, with nearly 40 floats, 20 marching bands and 20 equestrian groups.
Among TV stations that air the parade is the commercial-free HGTV (Home and Garden Television) cable channel as well as a number of local stations.
Riding the Lutheran float — the only Christian-themed float in the parade — will be:
Phillip Johnson, chairman of the International Lutheran Laymen's League Board of Directors;
Linda Stoterau, representing the LCMS Pacific Southwest District (her husband, Rev. Dr. Larry Stoterau, is district president);
Rev. Glenn Lucas, associate pastor of Abiding Savior Lutheran Church in Lake Forest, Calif.;
Daniel Andriamanjaka, director of Lutheran Hour Ministry's Madagascar Ministry Center; and
eight members of LCMS congregations in southern California "who make a difference as they bring Christ to the nations in their activities and/or the activities of organizations they represent," according to float spokesman Dick Gast.
The float — a project of the Southern California District of the International Lutheran Laymen's League — is a 68-year tradition in the annual New Year's Day parade. Its purpose is to provide a Gospel witness to millions of viewers along the parade route and in some 150 countries worldwide.
For information about joining the "Petal Pushers" volunteers who decorate the Lutheran Hour float, visit petalpushers.org.
To find out more about St. Louis-based Lutheran Hour Ministries, visit lhm.org.
Posted Dec. 14, 2017