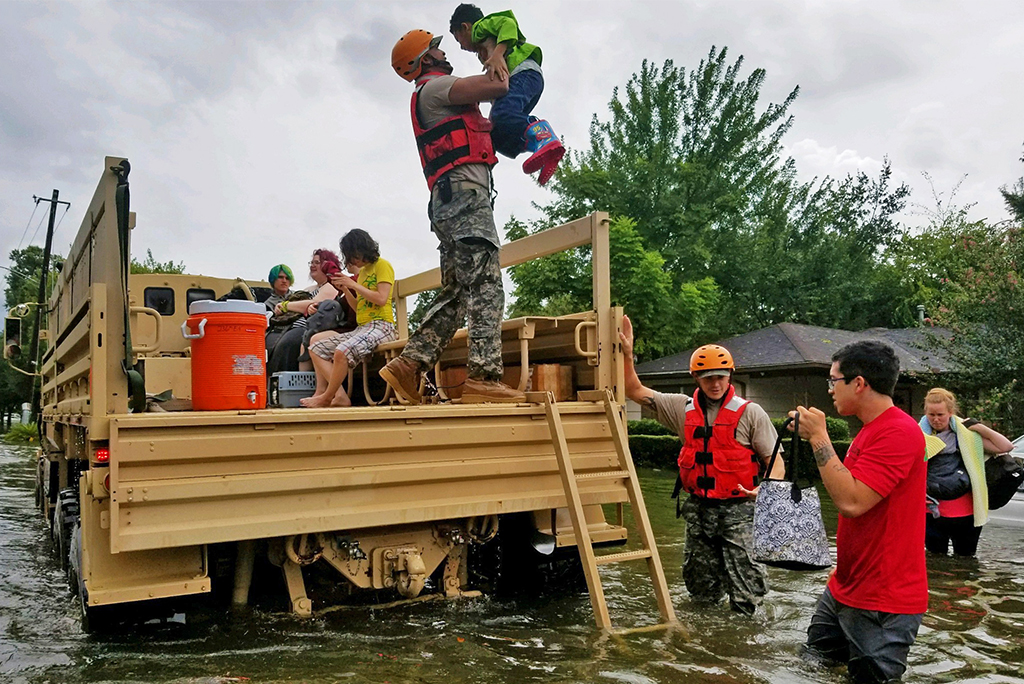 Lutheran congregations in the St. Louis metropolitan area now have the opportunity to double their contributions for Hurricane Harvey relief, thanks to a special one-time matching fund of up to $400,000 from the Lutheran Foundation of St. Louis.
Here are the details:
Grants are available to congregations only, and each congregation's match will be up to $10,000, dollar-for-dollar.
The match period for cash donations raised by St. Louis-area Lutheran congregations is through Sept. 24.
Eligible donations include church funds, door offerings and/or special fundraising efforts coordinated by the congregation. (Funds raised must be documented.)
The Lutheran Foundation of St. Louis will match donations only to: Upbring (formerly Lutheran Social Services of the South), LCMS Disaster Response, Texas District Disaster Relief and the Evangelical Lutheran Church in America's Lutheran Disaster Response.
The Lutheran Foundation's matching gift will be awarded to each congregation's selected organization and designated for Hurricane Harvey disaster-relief efforts. Funds will be donated in honor of St. Louis-area Lutheran congregations.
To apply for the matching funds, provide to the Foundation by Oct. 9:
the name and address of the congregation, and
documentation of the donations raised within the match period (through Sept. 24) and sent to the selected organization — for example, a copy of the cover letter or checks.
Lutheran Foundation of St. Louis President/CEO Ann Vazquez said she hopes this match opportunity will be a catalyst for congregations to respond to the needs of Hurricane Harvey victims through the Lutheran agencies that are already providing aid.
"The Christian community is showing the world the hands and feet of our risen Savior by taking a leadership role in organizing and providing desperately needed supplies and care," Vazquez wrote in an Aug. 31 letter to some 180 Lutheran congregations in the St. Louis area.
The goal of the $400,000 matching fund, she told Reporter, "is to encourage individual Lutherans to get their congregations involved, and to encourage congregations to motivate their members to respond" by increasing the impact of their efforts.
Eligible Lutheran congregations are those located in the city and county of St. Louis; the Missouri counties of Franklin, Jefferson, Lincoln, St. Charles and Warren; and the Illinois counties of Clinton, Jersey, Madison, Monroe and St. Clair.
Vazquez said she hopes all the eligible Lutheran congregations "will join with Lutheran Foundation in showing Christian unity in responding to this tragedy."
Questions may be directed to Rebekah Miller at 314-231-2244 or rebekah@lutheranfoundation.org.
Posted August 31, 2017