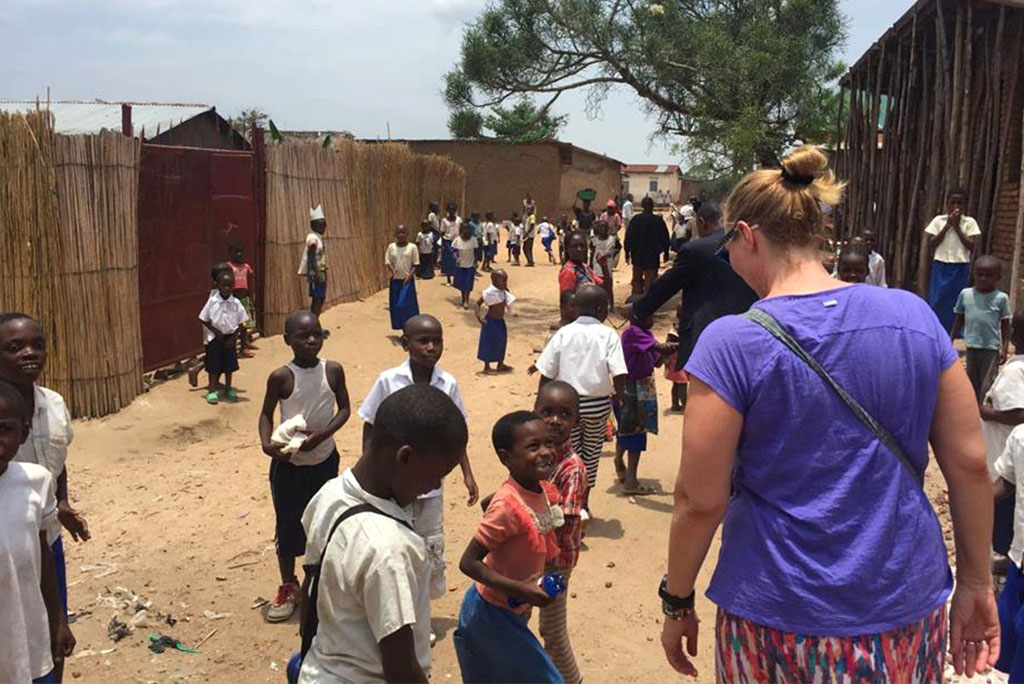 By Paula Schlueter Ross
The Lutheran Women's Missionary League — also known as Lutheran Women in Mission — has presented its first 2017-19 mission grant to support LCMS missionaries.
The $100,000 grant will provide $10,000 each to assist nine missionaries/missionary families already serving in Burkina Faso, Kenya and Ethiopia, Africa; Hong Kong; Peru; and St. Petersburg, Russia, as well as another missionary who has been called to serve in Thailand.
"As women of the Lutheran Women's Missionary League, it is most appropriate that our first mission-grant award go to fund missionaries worldwide," said LWML President Patti Ross. "We thank God for the blessings He has given us to share. We remember our missionaries with prayers that the Holy Spirit will open hearts to their teaching."
The grant is one of 22 adopted by delegates at the auxiliary's June 22-25 convention in Albuquerque, N.M., that will be funded with mite-box offerings from LWML members over the next two years.
The check was presented Dec. 5 by LWML Treasurer Marilyn Schroeder to the Rev. Dr. Brent Smith and Gary Thies, mission-development counselors at Mission Central (missioncentral.us), an extension of LCMS Mission Advancement located 2 miles east of Mapleton, Iowa, that works to connect people with opportunities to directly support LCMS missionaries.
Thies said "every penny" of the grant will be used to support the missionaries.
Added Smith: "This amazing gift will help keep 10 LCMS missionaries telling people about Jesus in the international mission field."
For missionary Alyssa Anders, who serves the Ingrian Lutheran Church in Russia as an English teacher, the grant was "so timely, and a direct answer to prayer!" Anders said her support funds were "getting low," so she knew she should "give this matter to God."
She plans to use the grant to supplement her living expenses in St. Petersburg and to pay for expenses related to her ministry.
"As any missionary will tell you, there are a million little costs involved in doing ministry work, from buying curtains and paint for a classroom, to paying for lunch with a friend so you have a chance to share the Gospel with them.
"Currently, I'm purchasing a lot of curriculum for some new classes that are starting, and this money will help to cover those expenses." Those items likely will include English textbooks and flashcards, as well as "resources to help the students read the Bible or learn about Christ."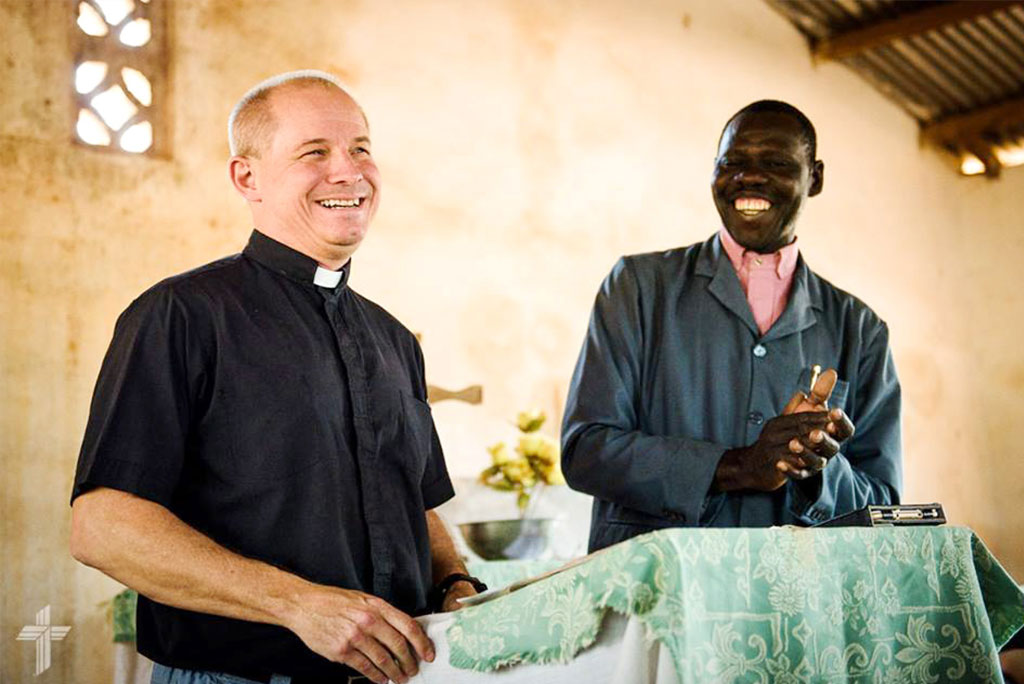 Another of the $10,000 grants will help fund the ministries of the Rev. Gary Schulte, area director for West and Central Africa with the LCMS Office of International Mission, and his wife, Stephanie, medical mercy coordinator for those same regions. The couple's service includes meeting with church leaders and doing mercy work in 14 African countries. The Schultes are based in Burkina Faso.
Gary Schulte said he and Stephanie are "thrilled and humbled" at news of the grant. "It is absolutely needed," he told Reporter via email. "It is a constant struggle for LCMS missionaries around the globe to maintain their funding."
Other missionary families who are receiving the LWML grants are those of the Rev. Charles Ferry, the Rev. Carl Hanson, the Rev. Eddie Hosch, the Rev. Mark Rabe and the Rev. Shauen Trump. Also receiving a grant is new missionary Alexandria Rappe.
For more information about the Synod's missionaries, visit lcms.org/missionaries. To learn more about the LWML, visit lwml.org.
Paula Schlueter Ross (paula.ross@lcms.org) is managing editor of Reporter.
Posted Dec. 26, 2017 / Updated Dec. 29, 2017