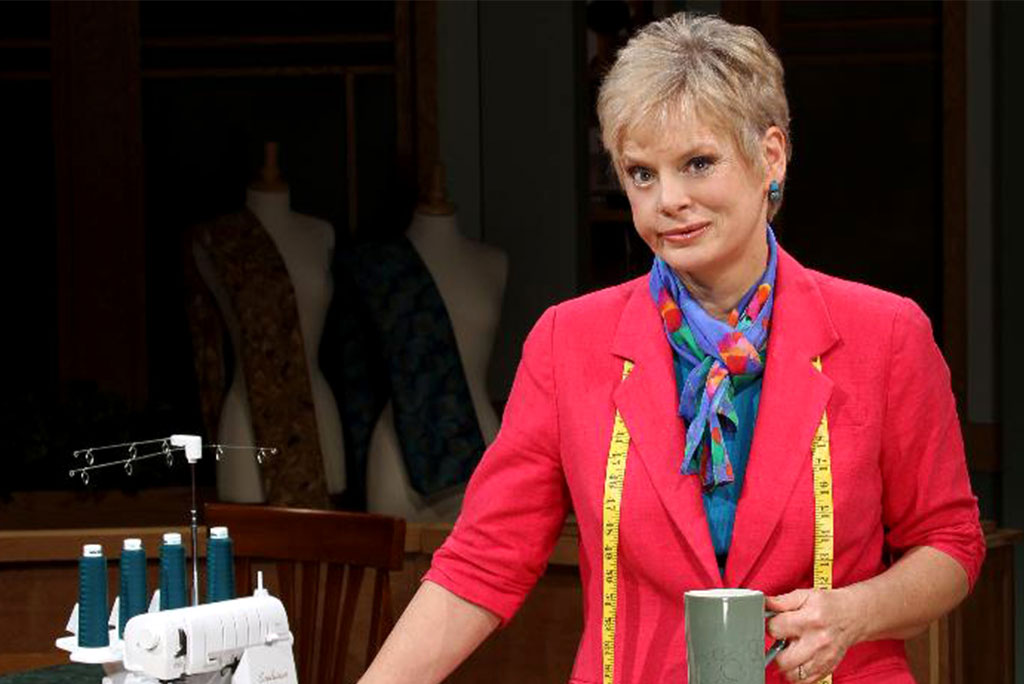 Nancy L. Zieman, national sewing authority and longtime host of the Wisconsin Public Television show "Sewing with Nancy," died Nov. 14 at her home in Beaver Dam, Wis., from cancer.
A closed-casket visitation is planned for Friday, Nov. 17, from 3 to 7 p.m. at Peace Lutheran Church, 400 Hillcrest Drive, Beaver Dam, and the funeral service will begin at 10:30 a.m. Saturday, Nov. 18, at the church. A fellowship meal will be held immediately after the funeral at Nancy's Notions in Beaver Dam.
Peace Pastor Rev. Mark Wenzel described Zieman as a "longtime faithful member" of the congregation who served "most notably as a Sunday school teacher, and was also instrumental in restarting vacation Bible school as well."
Said Wenzel: "Nancy was a very humble, faithful servant of the Lord. What you saw on television, she was in person. She never sought attention or glory, but was always dedicated to serving her Lord with the gifts that He gave her."
Zieman, 64, was a successful author, designer, businesswoman and TV producer. She founded Nancy's Notions in Beaver Dam and served as a national spokeswoman for Baby Lock sewing machines.
"Sewing with Nancy" — which she hosted for 35 years — was reportedly television's longest-running sewing program.
Among honors she received were:
induction into the Wisconsin 4-H Hall of Fame (2014);
the Distinguished Alumni Award from the University of Wisconsin—Stout, Menomonie, Wis. (2013);
first-ever inductee into the American Sewing Guild's Sewing Hall of Fame in 2001;
the National 4-H Alumni Award (1991); and
the Entrepreneurial Woman of the Year award from the Wisconsin Women Entrepreneurs Association (1988).
Zieman is survived by her husband, Rich; two sons — Ted (Alison) of Green Bay, Wis., and Tom (Katelyn) of Appleton, Wis.; and three grandchildren. She also is survived by her mother, Barbara (Warren) Eckstein of Zittau, Wis., and three siblings — John Luedtke of Fayetteville, Ark.; Dean (Mary Ann) Luedtke of Larsen, Wis.; and Gina (Jeff) Crispell of Wausau, Wis.
In lieu of flowers, memorial donations in Nancy Zieman's name may be made to Hillside Hospice, 709 S. University Ave., Beaver Dam, WI 53916, or to Wisconsin Public Television, 821 University Ave., Madison, WI 53706.
To read her obituary and share condolences, click here.
Posted Nov. 16, 2017