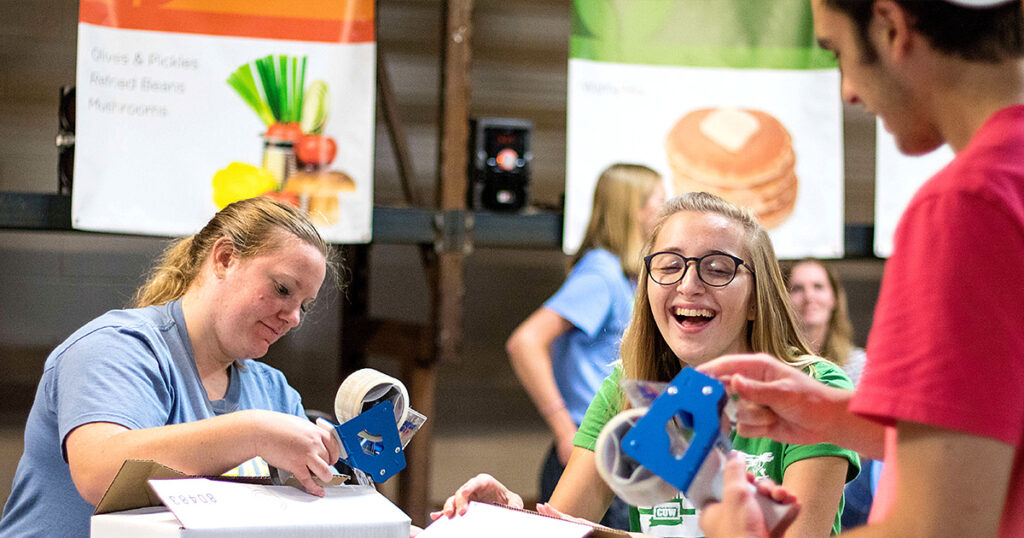 Preparing servant leaders
With an eye toward preparing globally minded servant leaders, Concordia University Wisconsin, Mequon, has introduced a new minor: "Christian Service Learning and Leadership."
One of only a handful of like-minded programs in American higher education, the minor will teach students about servant leadership through innovative, hands-on work with local nonprofits.
The minor is open to all undergraduates at the school, with classes set to begin this fall.
For information, visit thelc.ms/cuw-christian-service-program.
Big gift, new center
A $10 million gift from the Rupert Dunklau Foundation is being used to construct a new center for science, math and business at Concordia University, Nebraska, in Seward.
It is the largest gift received by the school in its 124-year history.
Construction begins this month on the 86,000-square-foot Dunklau Center for Science, Math and Business, which will include research labs, 11 classrooms, two lecture halls and a greenhouse.
Donors Rupert and Ruth Dunklau were "longtime friends and generous donors to the university during their lifetimes," noted President Rev. Dr. Brian Friedrich.
The new center, Friedrich added, "is a fitting testimony to their faith in God and their commitment to equipping students through Lutheran education for lives of service and leadership in the church and world."
For information, visit cune.edu/dunklau. 
A focus on classical ed
Concordia University Chicago, River Forest, Ill., announces the establishment of the Center for the Advancement of Lutheran Liberal Arts (CALLA), which will serve as a center for research as well as the gathering, sharing and disseminating of resources for those interested in exploring classical education as a means to further the Christian faith.
Christian classical education involves learning through classical works and biblical teachings in a contemporary setting, incorporating music, theology and languages such as Greek and Latin.
Also new at the university is an undergraduate major in classical liberal studies. To learn more, visit cuchicago.edu/calla.
Posted April 17, 2018