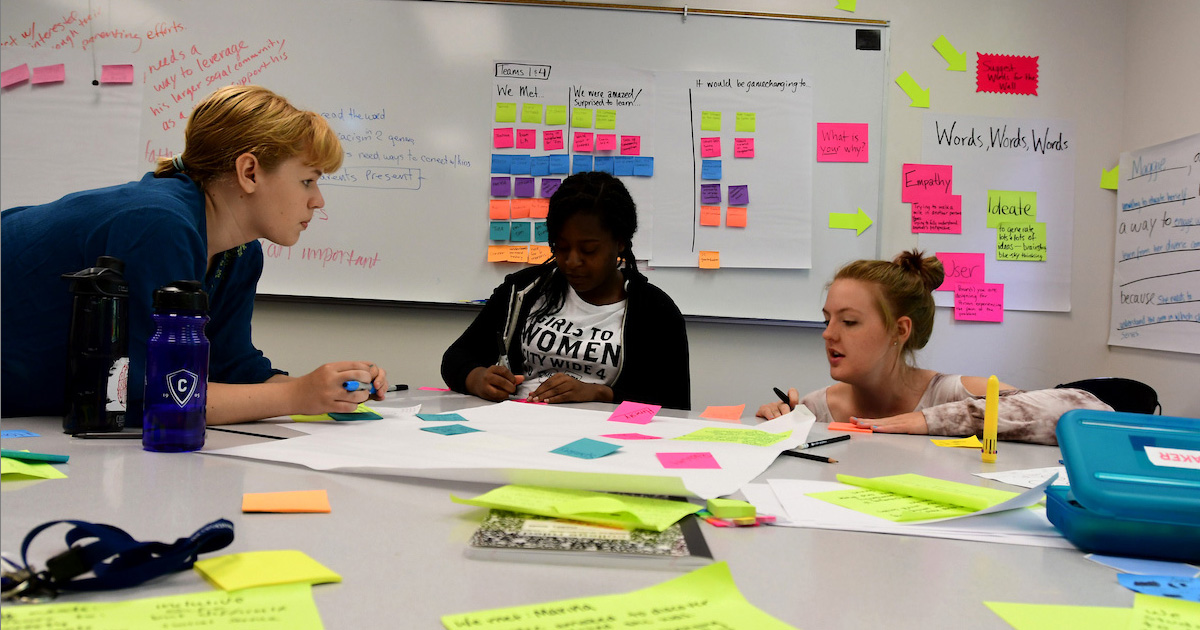 Exploring faith, social change in Oregon
More than 40 students from public and private high schools in Oregon, Washington and Idaho explored the intersection of faith and positive social change at EnvisionPDX, a three-month summer experience offered by Concordia University, Portland, Ore.
Survey comments indicated that the program helped participants become more comfortable talking about their faith and spirituality, and led to an increased positive perception of Christian faith communities.
EnvisionPDX began in 2016 with funding from a four-year, $600,000 grant from Lilly Endowment Inc.
Attention, Latinas
In its quest to become a Hispanic- and minority-serving institution, Concordia University, Irvine, Calif., will host its third annual Latina Leadership Conference, "College: A Plan for the Future," from 9 a.m. to 2 p.m. on Saturday, Oct. 13.
The conference — open only to girls in Grades 9–12 and young women currently enrolled at a community college, and their parents — is designed to help participants "navigate the road to college."
The free conference will offer inspirational speakers and workshops about financial aid and choosing a major. Lunch is included. For more information and to register, visit cui.edu/latinas.
Counselors needed
Beginning this fall, Concordia University, Nebraska, Seward, Neb., will offer an online Master of Arts in School Counseling. The new program has two tracks — one for already certified teachers, and another for those without teaching credentials.
Graduates will be prepared and licensed to serve as school counselors for students in pre-kindergarten through Grade 12 in Nebraska, where there is a school-counselor shortage.
For information, visit cune.edu/academics/graduate/master-arts-school-counseling.
Even more majors
Concordia College New York, Bronxville, N.Y., has announced a new framework for its expanding program roster, which includes a new Criminal Justice major and a planned Pastoral Professional Development Program.
Offerings are now organized within four schools: Health Sciences and Nursing, Humanities, Business and Education.
Service to Christ and the Church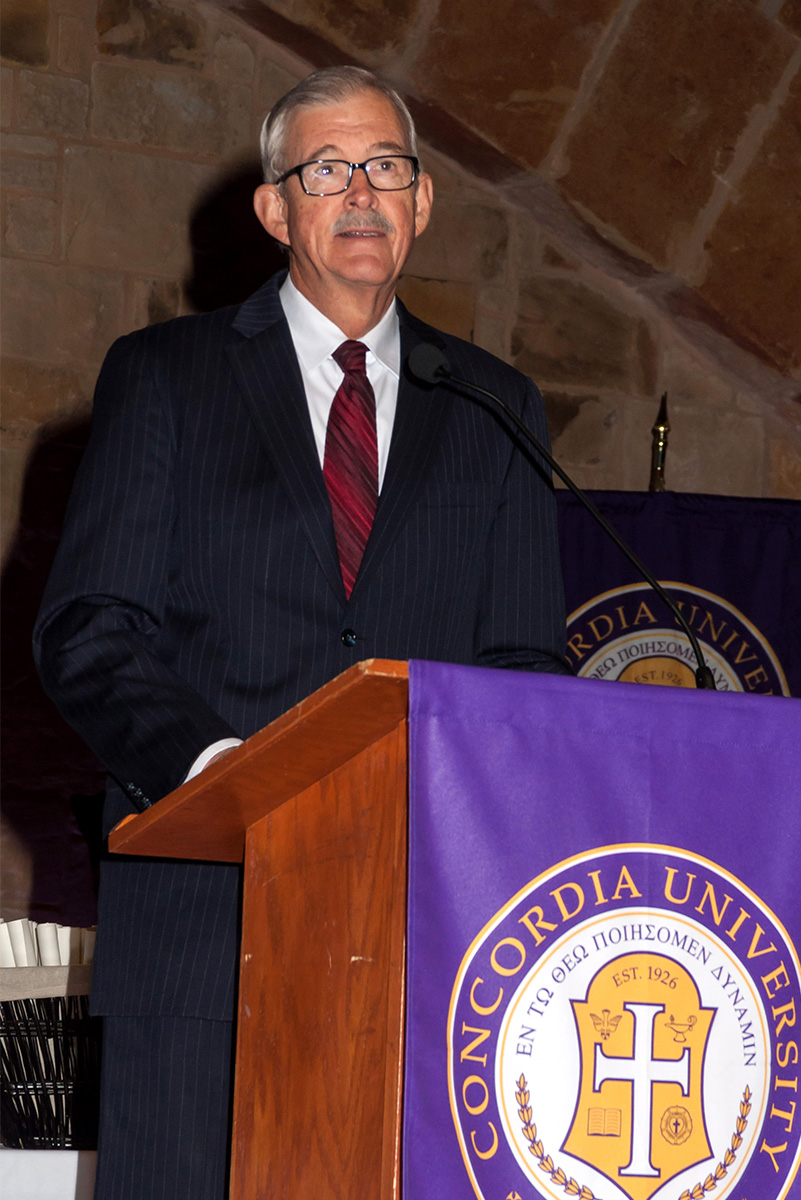 The Rev. Kenneth Hennings, who is retiring as president of the LCMS Texas District after serving the maximum 12 years, has received the Christo et Ecclesiae Award from Concordia University Texas, Austin, Texas. The award recognizes individuals for their service to Christ and the Church.
Hennings also has served as executive director of the district's Board of Mission Administration; chairman of the Board of Directors of Lutheran Outdoors Ministry of Texas; chairman of the North American Mission Executives; a member of the Concordia, Texas, Board of Regents; and in many other church-related roles.
"I have always been impressed with Ken's commitment to the mission of the Texas District, namely saving the lost, discipling the saved, and caring for people," said Concordia President and CEO Donald Christian.
Posted Aug. 24, 2018