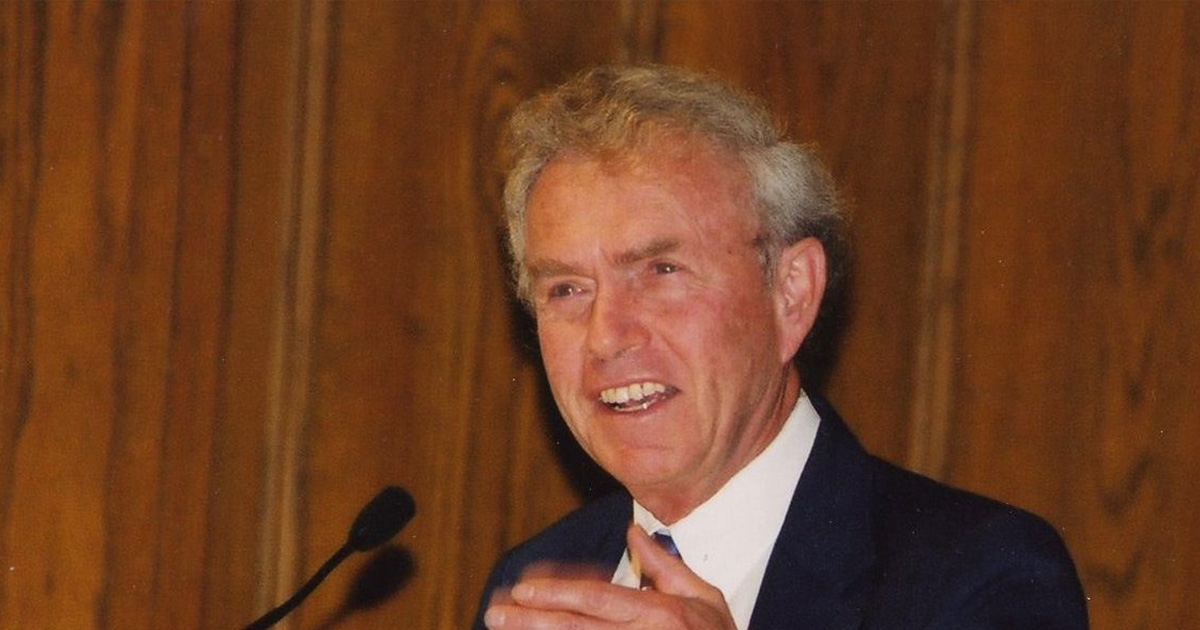 The Rev. Dr. Paul L. Maier of Kalamazoo, Mich., has received the "Albert Nelson Marquis Lifetime Achievement Award" from biographical profile publisher Marquis Who's Who.
Professor emeritus of ancient history at Western Michigan University, Kalamazoo, Maier taught on campus for 51 years — a record for faculty at the school — and served as campus chaplain for 39 of those years.
A noted Lutheran scholar, historian and novelist, he is the university's former Russell H. Siebert Professor of Ancient History.
Upon his retirement in 2011, Maier said "there is no greater job than being a university professor," admitting he'd "had a little pang of conscience all these years about cashing my paychecks."
Maier also served 12 years as an LCMS officer and member of the Praesidium: as third vice-president (2010-13), second vice-president (2004-10) and fourth vice-president (2001-04).
He is the author of 25 historical fiction and nonfiction books, including a number-one national best-seller in religious fiction, A Skeleton in God's Closet (1993). His first book, A Man Spoke, A World Listened (1963), was a biography of his father, the Rev. Dr. Walter A. Maier, founding speaker of "The Lutheran Hour" radio program.
Maier has received numerous awards, including the Gold Medallion Book Award (1989); a citation from the Michigan Academy of Science, Arts and Letters (1985); "Professor of the Year" from the Council for Advancement and Support of Education (1984); "Distinguished Faculty Scholar," Western Michigan University (WMU, 1981); and the "Alumni Award for Teaching Excellence," also from WMU (1974).
Maier said he is "deeply honored" to receive the recent Lifetime Achievement Award — a recognition given to fewer than 3 percent of those who appear in a Who's Who listing. He added that he is "thrilled that the secular world has taken notice" of his contributions, particularly since most of them "have been in the religious world."
A master's graduate of Harvard University (1954), Maier also earned an M.Div. at Concordia Seminary, St. Louis (1955), and a Doctor of Philosophy degree from the University of Basel (Switzerland), where he was the first American to graduate summa cum laude. He also holds three honorary doctorates.
Maier has been highlighted in numerous editions of Who's Who in America, Who's Who in American Education, Who's Who in Religion and Who's Who in the Midwest.
Posted May 1, 2018