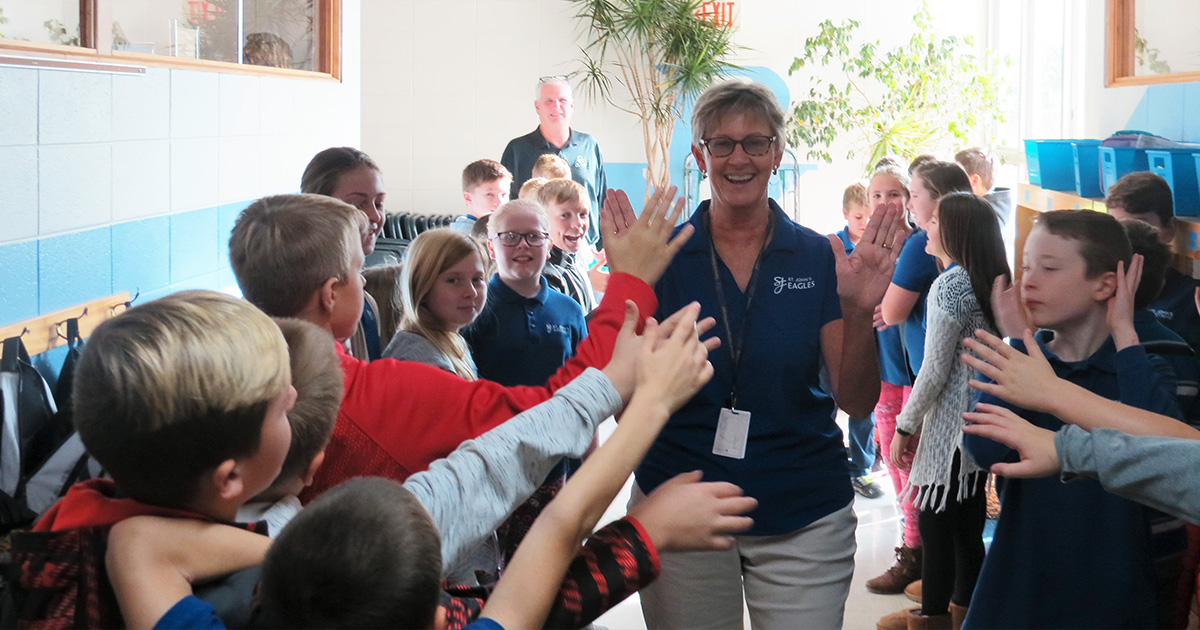 By Cheryl Magness
Dawn D. Oldenettel, principal of St. John's Lutheran School in West Bend, Wis., has been selected as a 2018 National Distinguished Principal by the National Association of Elementary School Principals (NAESP).
The award was established in 1984 to recognize elementary and middle-level principals who set high standards for instruction, student achievement, character and climate for the students, families and staffs in their learning communities.
Dr. Rebecca Schmidt, director of LCMS School Ministry, said Oldenettel was "nominated and chosen by her peers through a nationwide search process conducted by The Lutheran Church—Missouri Synod and is one of four private school educators selected by NAESP."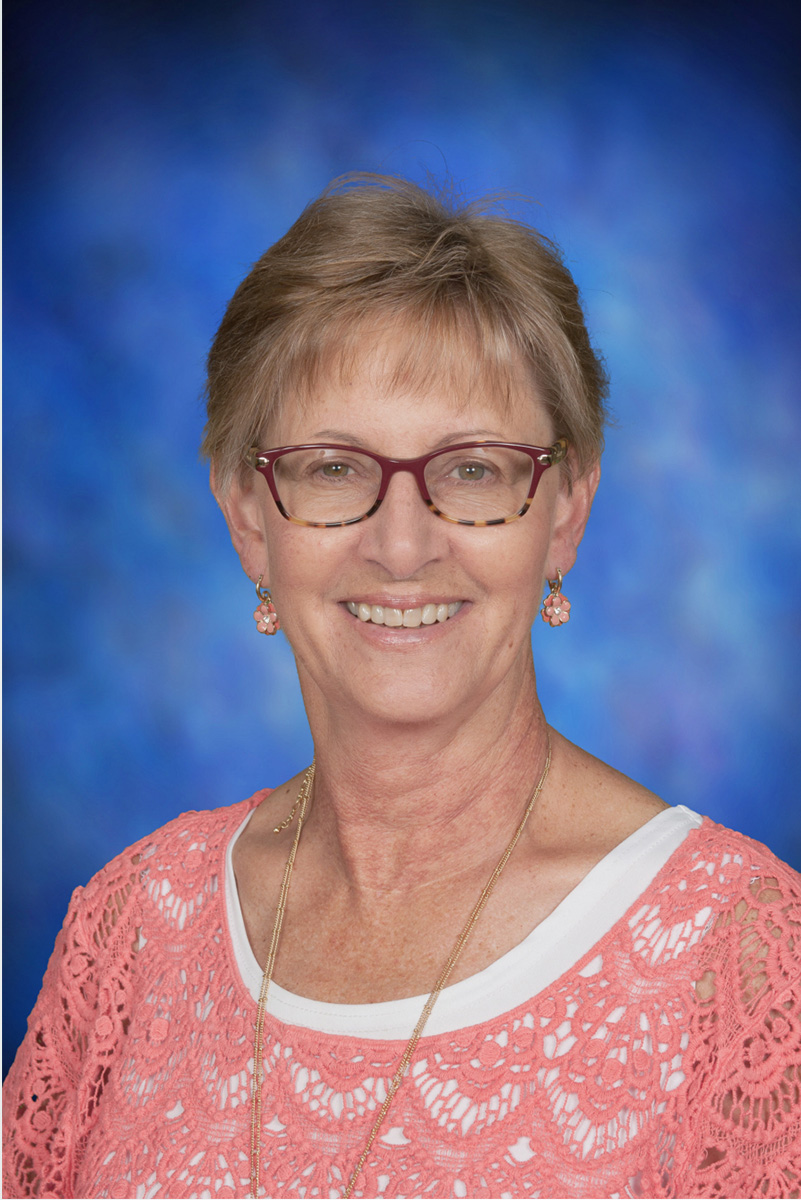 Oldenettel, who is known for signing her emails with the phrase, "Grace happens here," received bachelor's degrees from San Diego State University and Concordia University, Nebraska, Seward, Neb., and a master's degree from Pittsburg State University in Pittsburg, Kan.
Her 30 years of service include teaching at California Lutheran High School, San Diego, Cal.; Immanuel Lutheran School, Higginsville, Mo.; and Zion Lutheran School, Independence, Kan. She also served as principal at Zion.
In October, Oldenettel and her husband, the Rev. Ron Oldenettel, went to Washington, D.C., to receive the award along with the other principals honored.
"The grandeur and significance of being in our nation's capital to receive an award was a humbling experience," Dawn Oldenettel said.
The Oldenettels took a nighttime trolley tour of the Washington monuments, toured the White House, attended a reception at the U.S. Postal Museum, took part in meetings at the U.S. Department of Education, and were guests at a dinner and dance known as the "Principal's Prom."
Oldenettel described the week, which began with a celebration at her church, as "truly a 'Cinderella' moment that would not have been possible except for the grace of God, the tremendous staff of St. John's, the generosity of our congregation and the children."
Oldenettel added, "While it was tremendous to be in our nation's capital, the true blessing [of the trip] was connecting with educational leaders from around the country and world. … Each of the 62 honorees gave a speech sharing their journey and best practices, which allowed us to bond and learn from one another."
Upon her return to school, Oldenettel received a standing ovation with a red "carpet" (made of paper) welcome while two staff members sang a tribute song written especially for her.
Reflecting on the week, Oldenettel said, "The takeaway for me was the reinforcement of how God continually works through people to support and love His children. Each of these principals serves as the hands, feet and mouth of God through their vocation.
"We are all united by our deep love for children and our commitment to work tirelessly to make sure they are successful."
Posted Nov. 27, 2018