Story by Paula Schlueter Ross
Photos by Erik M. Lunsford
Students at St. John's Lutheran School in Racine, Wis., are quick to offer superlatives when it comes to their elementary school.
St. John's, says fourth-grader Meadow, is "really fun," with "a lot of activities and the best staff in a Lutheran school."
Nyimah, also in fourth grade, says she loves it because she is "challenged in every subject."
It has "a great environment for my learning," notes sixth-grader Lea.
St. John's teachers "work overtime just so we can have fun learning," observes Gavin, a seventh-grader who enjoys "going to school each day because there is always something new and exciting."
Classmate Amanda also credits the "creative and friendly" teachers and — ever the realist — clarifies that "most of the classes are fun."
She adds that "it's great how I can grow up in this school, get a great education and be surrounded by God's love."
That all-encompassing love isn't an accident at St. John's, where Christ is the model for every teacher and the inspiration for every class.
The school has grown from 200 students last term to 232 this year in preschool through eighth grade. And 12 of the new students — who weren't affiliated with a church — are now worshiping with the St. John's congregation.
Principal Kevin Charpentier credits "the work of the Holy Spirit," adding that the school and its teachers "offer an exceptionally strong academic program" that's "anchored in Christ" so that "in our ever-changing world, there is one constant in our lives — and that is the presence of our Lord and Savior."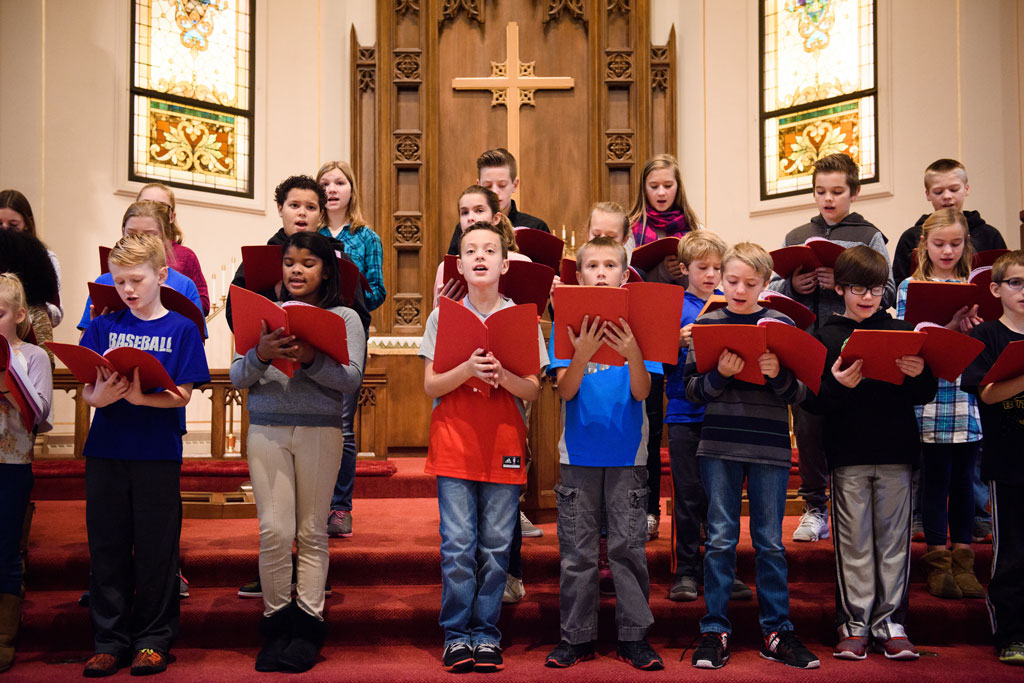 Paula Schlueter Ross (paula.ross@lcms.org) is manager of News and Information Services for LCMS Communications.
Erik M. Lunsford (erik.lunsford@lcms.org) is managing photojournalist for LCMS Communications.
Posted Feb. 28, 2018