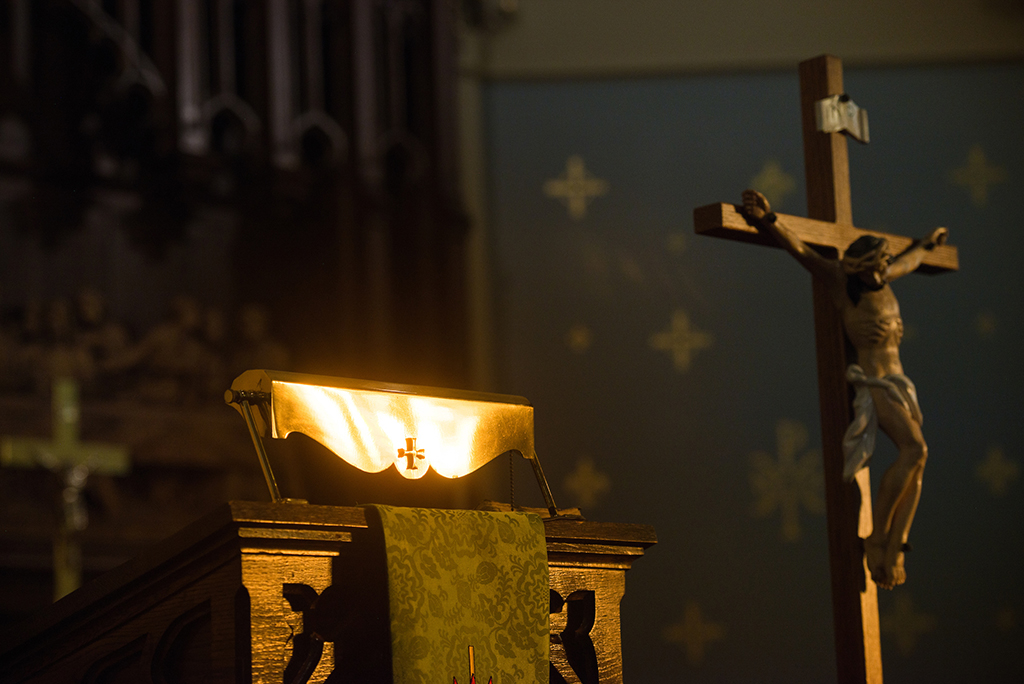 Preach the Word (PTW), the Synod's program for fostering excellence in preaching, has released its fourth module: "Applying God's Word into People's Lives."
PTW is a voluntary program for LCMS pastors who want to improve their preaching. Participants typically work together in groups of three, known as "triads," viewing and discussing video training modules on topics related to preaching.
They then individually apply what they have learned to their own preaching, videotaping themselves as they deliver sermons to their own congregations. Later, they share the videos with the others in their group for analysis and conversation.
Module 4 of PTW is presented by the Rev. Dr. Glenn Nielsen, professor of Practical Theology at Concordia Seminary, St. Louis. The module's goal, as described by Nielsen in the introduction, is to "explore how we as preachers are called to apply God's Word in ways that will open up our hearers to the purpose and power of that Word."
Individual segments of Module 4 consider the "what" and "how" of sermon application and provide an illustration of it in practice.
The introduction and all three segments of Module 4, as well as activity and leader guides, are now available for free download at the Preach the Word website.
The first PTW module, "The Use of Story in Preaching" (Rev. Dr. David R. Schmitt, professor of Practical Theology at Concordia Seminary, St. Louis), was released early in 2017 in conjunction with the LCMS' yearlong celebration of the 500th anniversary of the Reformation.
Modules 2 and 3, on "The Use of Biblical Text in Sermon Preparation" (Rev. Dr. Dean Nadasdy, president of the LCMS Minnesota South District) and "Delivering the Gospel Live and in Person" (Rev. Dr. Carl Fickenscher, professor of Pastoral Ministry and Missions at Concordia Theological Seminary, Fort Wayne, Ind.) were also released in 2017.
The Rev. Donald P. Beaumont, pastor of Bethel Lutheran Church in Willowick, Ohio, and fifth vice-president of the LCMS Ohio District, has been leading a group of pastors through Preach the Word since its inception and has no plans to stop. He describes the program as "eye-opening" and "extremely helpful" and says he has recommended it to all the circuits in his region.
Beaumont notes that getting together with other pastors to work through the program creates additional times "to meet with the brothers and bond a little closer than we would have at circuit meetings." He says he has been "waiting for the next module with anticipation."
It is not too late to form a triad and begin working through the Preach the Word series. There are 12 modules planned in all, covering such topics as technology, missions, the Sacraments, sermon structure, post-Christian context, catechetical preaching, the Baptismal life, and Law and Gospel.
Find out more, and access all the previous modules, at the Preach the Word website.
Watch or download modules
Posted March 15, 2018