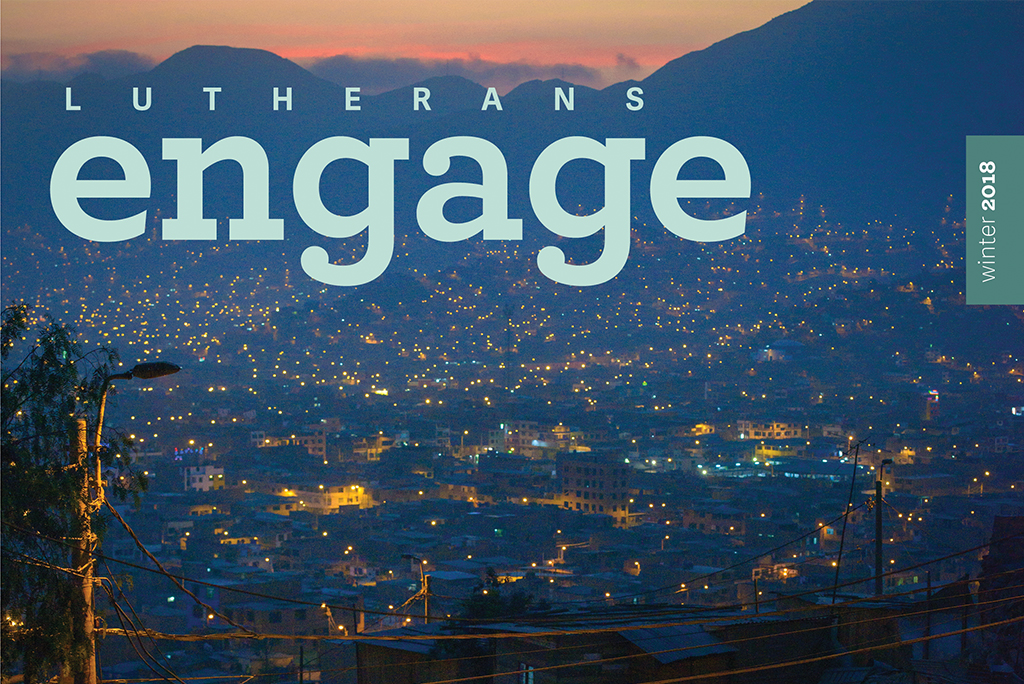 Around the world, Lutherans are coming together to restore, fill, build, bring healing and share the Good News of Christ with their neighbors.
The Winter 2018 issue of the Synod's Lutherans Engage the World magazine takes readers on a journey to where God is working through Lutherans and their gifts to make a difference — in inner-city Boston, in the Texas disaster zone, in the lives of children in Peru and beyond. God is blessing these efforts, and He is changing lives now and for eternity.
Visit engage.lcms.org to read the online version, or learn how to have the magazine delivered directly to your door at engage.lcms.org/subscribe. Individual and bulk subscriptions (for congregations only) are available at no charge.
Posted Jan. 3, 2018