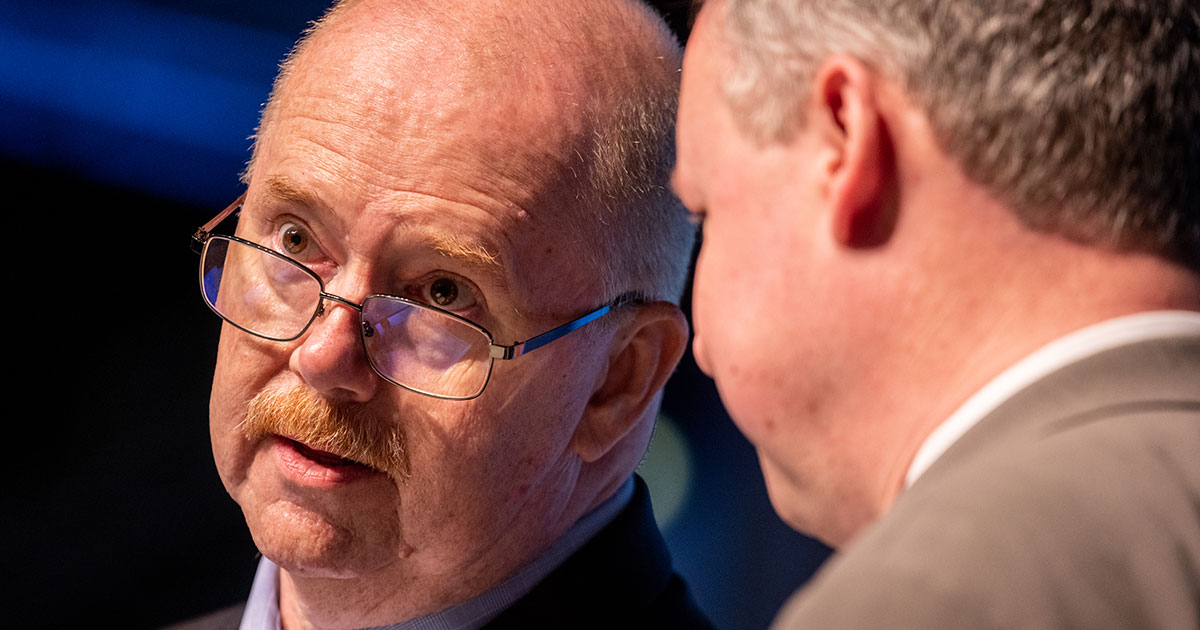 By Roy S. Askins
TAMPA, Fla. — "The [Concordia University System (CUS)] schools welcome all students with love and respect," said Mark Stern, secretary of Committee 7 on University Education and a member of the Board of Regents of Concordia Seminary, St. Louis.
"We define that welcome not as the world defines it, but as the church defines it. That is, we speak the truth and purity of the Word of God in love to all."
On Monday, July 22, delegates to the 67th Regular Convention of The Lutheran Church—Missouri Synod (LCMS) adopted amended Res. 7-08, which prohibits "the affirmation or celebration of sinful behavior through clubs, groups or official campus activities" at CUS institutions.
The resolution elicited some discussion that helped clarify the committee's intent. The resolution passed by a 74.9 percent majority.
The delegates also passed Res. 7-04, "To Advance the Prior Review Process for CUS Institution Presidential Candidates."
Currently, a prior-approval panel reviews and approves a list of presidential candidates already vetted by a university's board of regents. The approval process can result in a significant waste of time and resources of the board of regents.
Res. 7-04 moves the prior-approval process before a board of regents begins the vetting process.
Some delegates expressed concern that this might hinder the influence of the local institution and increase the time of the pre-approval process as well as the liability of the LCMS. The Synod's legal counsel suggested an amendment to the resolution that removed the liability concerns.
The delegates passed the resolution with 60.4 percent support.
Finally, the delegates passed Res. 7-03. Various LCMS boards and agencies will review the current CUS governance plan and propose a new plan to the 2022 convention of the Synod. The resolution passed 88.2 percent to 11.8 percent.
Afterward, delegates stood and sang the Common Doxology, in thanksgiving for the CUS institutions and faculty.
Posted July 22, 2019
---
The 67th Regular Convention of The Lutheran Church—Missouri Synod met July 20–25 in Tampa, Fla., at the Tampa Convention Center under the theme "Joy:fully Lutheran." For more convention news:
Watch archives
• lcms.org/convention/livestream
Read
Listen
• kfuo.org
Receive email updates