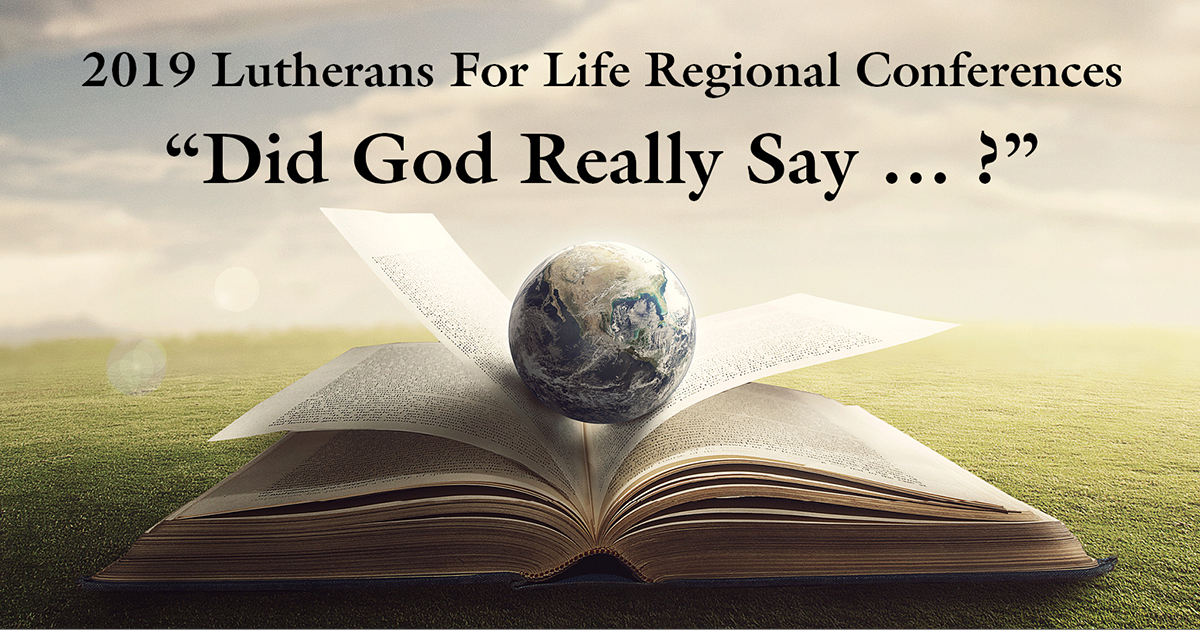 Students in Grades 6-8 and 9-12 are encouraged to write essays that promote the sanctity of life and submit them to the 2019 Lutherans For Life (LFL) essay contest.
The national winner in each of the two grade divisions will receive a $250 cash prize, plus free registration to an LFL regional conference and a one-night stay at the conference hotel.
Winning students from the national contest — and from the Federation, or state, contests — may be asked to read their essays at the regional conference they attend.
"Life-affirming essays" should be based on the regional-conference theme "Did God Really Say …?" and Bible verse: "Lord, to whom shall we go? You have the words of eternal life" (John 6:68). Not incorporating the conference verse in the essay will disqualify the entry.
Essays should focus on any life-related topic, such as abortion, the handicapped, adoption, foster care, infanticide, cloning, stem-cell research, physician-assisted suicide and euthanasia. All sources for references, statistics and quotes should be incorporated within the essay and then included in a bibliography at the end.
Entries may include up to 400 words for elementary school students, or 750 words for high school students, and must include the student's name, grade, school or church, and email address.
Completed essays may be submitted to any LFL Federation or Chapter.
Please check with each for contest rules and deadlines.
LFL's 2019 regional conferences are planned for:
March 23 at Living Word Lutheran Church in Grapevine, Texas;
April 27 at Concordia University, Ann Arbor, Mich.;
Aug. 24 at Hope Lutheran Church, Aurora (Denver), Colo.;
Sept. 14 at Trinity Lutheran Church, Rochester, Minn.; and
Nov. 16 at West Portal Lutheran Church, San Francisco.
A sixth conference is being planned for the Northeastern United States (date and location to be announced).
For more information about Lutherans For Life, including resources, visit lutheransforlife.org.
Posted Jan. 4, 2019