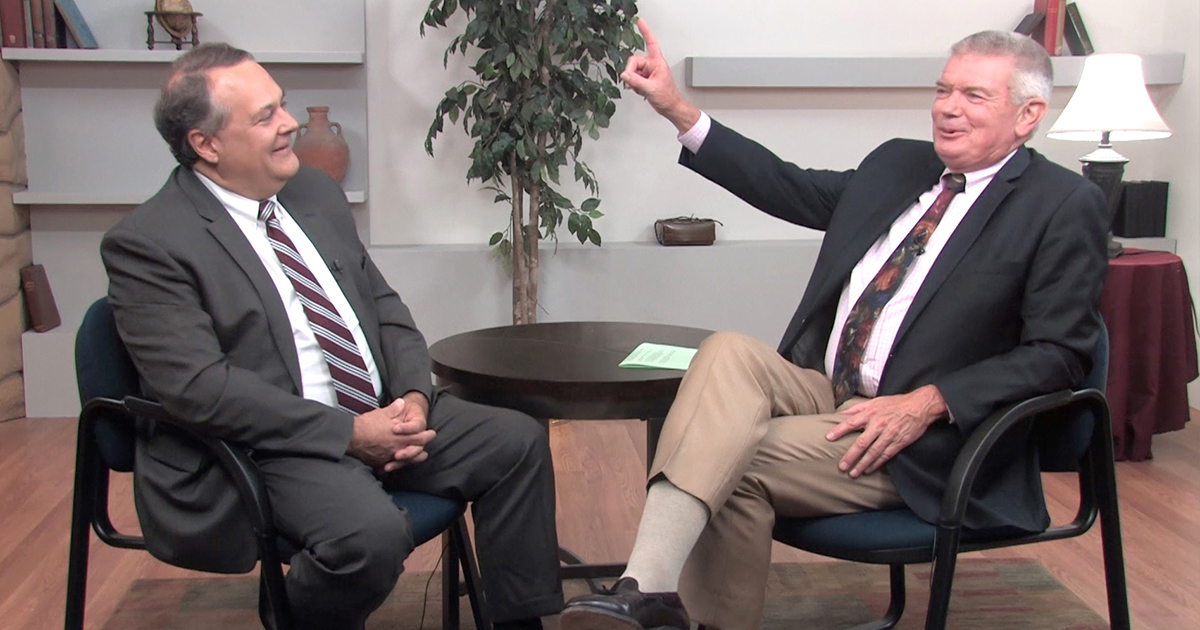 Concordia Seminary, St. Louis, President Rev. Dr. Dale A. Meyer is bringing voices from the front lines of ministry to the air waves of KFUO in a weekly program called "Word and Work: An Intersection."
The program, which began in September, airs at 2 p.m. Central Time Thursdays on KFUO-AM 850 and kfuo.org.
"Word and Work" provides a behind-the-scenes look at ministry, where everyday life and God's Word meet. Each episode features Meyer interviewing a guest — including pastors, faculty members, authors, students, missionaries, laypeople and church officials.
"To inform and stimulate — that's what I hope 'Word and Work: An Intersection' will do," Meyer said. "The more informed we are about what's really going on in the Church, the more we'll be equipped to join with others in taking the Word of Christ into work and daily life.
"Join us, and pray for our mission."
The first "Word and Work" program featured the Rev. Dr. Charles Arand, the seminary's Eugene E. and Nell S. Fincke Graduate Professor of Theology and dean of Theological Research and Publication. The discussion centered on the 2017 edition of Luther's Small Catechism with Explanation from Concordia Publishing House. Arand served as a drafter on the LCMS committee responsible for reviewing the Explanation.
In a recent interview, Meyer talked with singer/songwriter Peter Mayer about his music, his new album "A Junkman's Christmas" and his experience playing with Jimmy Buffett for the past 30 years.
Among other topics, previous programs have focused on a congregation that serves the poor and homeless, faith and culture, and how the church can reach young people.
To learn more about Concordia Seminary's resources for pastors and laypeople, click here.
Posted Jan. 4, 2019