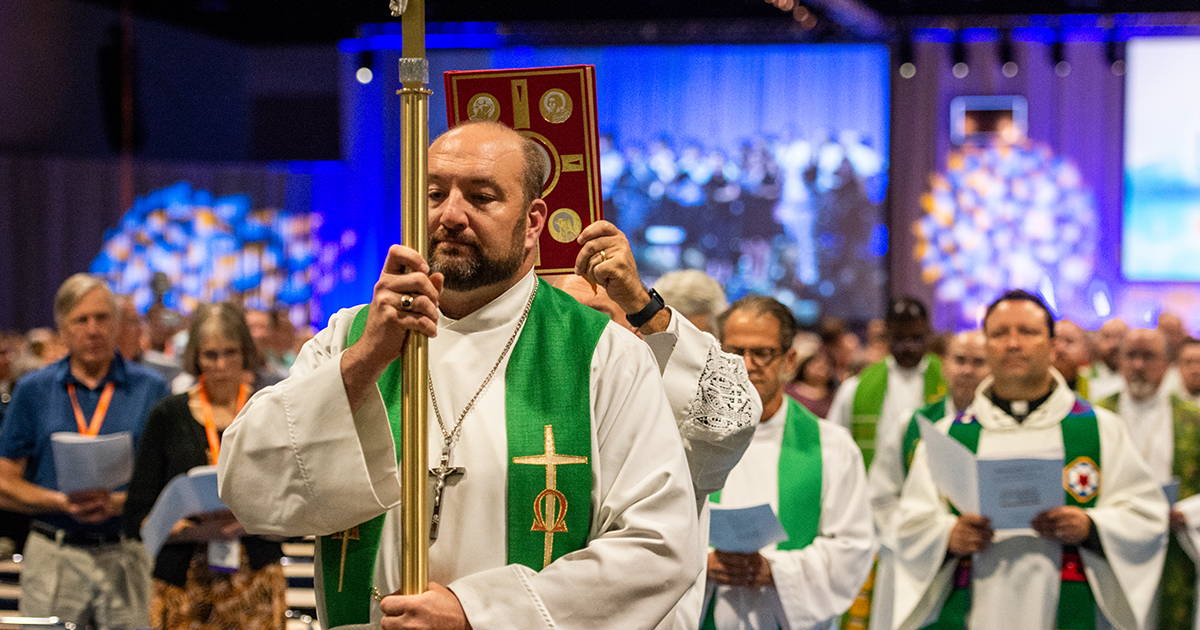 By Roy S. Askins
TAMPA, Fla. — "The path to joy always runs through repentance," said the Rev. Dr. Matthew C. Harrison, president of The Lutheran Church—Missouri Synod (LCMS), during the opening service of the 67th Regular Convention of the LCMS.
The Synod's triennial convention, which is taking place July 20–25, provides congregations and pastors an opportunity to seek God's guidance as they discuss and direct the work of the LCMS.
Over the next five days, delegates will study God's Word and worship together. They will also discuss and vote on resolutions about how the LCMS will serve its more than 6,000 congregations, 38 partner churches and numerous LCMS Recognized Service Organizations (RSO).
This year's convention theme, "Joy:fully Lutheran," grows out of St. Paul's exhortation to "Rejoice always" (1 Thess. 5:16), reflecting the joy Christians receive through God's grace in Christ — joy that leads them to turn to God and trust in Him for all blessings, both temporal and eternal.
As an expression of this joy, convention attendees had the opportunity to participate in a servant event. Volunteers packed baskets of supplies for expectant mothers and families in need. Redeeming Life Outreach Ministries and Amigos en Cristo, two Florida-based RSOs, will distribute the baskets.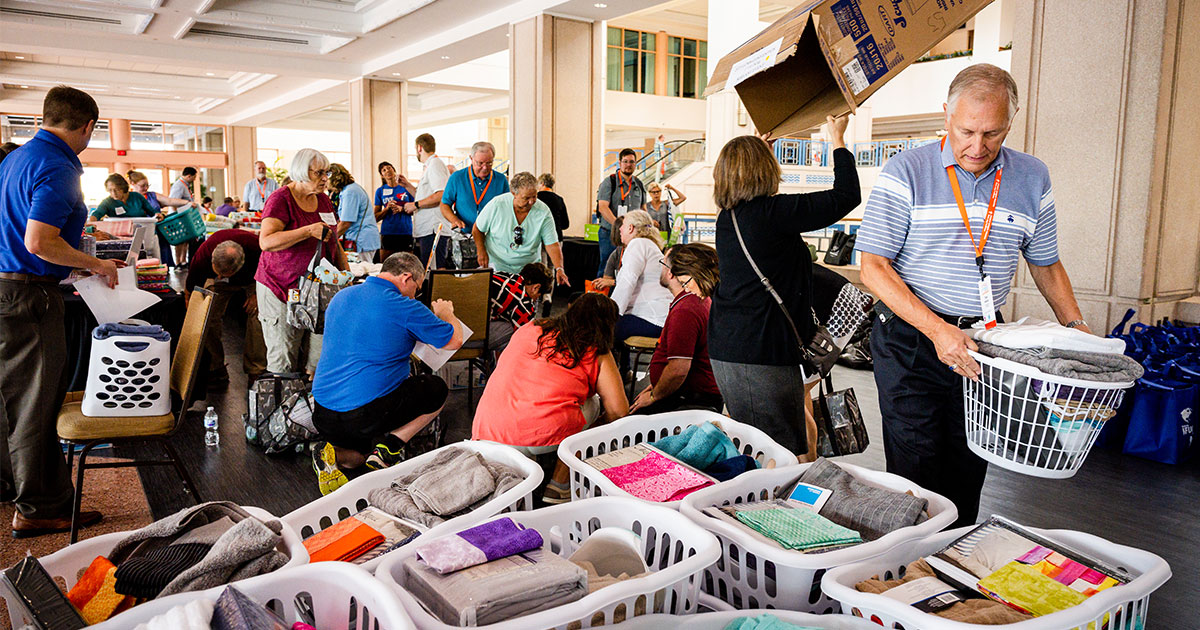 For those unable to attend, the LCMS provides numerous opportunities to follow the proceedings of the convention and offer support and encouragement to the delegates.
To find materials related to the convention, visit the convention website. From there, find links to the livestreaming site, the convention Facebook page and the Twitter feed.
The convention website also includes links to download each edition of Today's Business and other resources, as well as information about elections.
If you have any words of encouragement or support, please share them on the LCMS Twitter feed or the convention Facebook page. Your comments may be shared with attendees as procedure allows and time permits.
Finally, please pray for the Holy Spirit's guidance for the delegates, special guests and supporting staff of the convention, that in all things God's name might be hallowed and His Kingdom come.
Posted July 21, 2019
---
The 67th Regular Convention of The Lutheran Church—Missouri Synod met July 20–25 in Tampa, Fla., at the Tampa Convention Center under the theme "Joy:fully Lutheran." For more convention news:
Watch archives
• lcms.org/convention/livestream
Read
Listen
• kfuo.org
Receive email updates