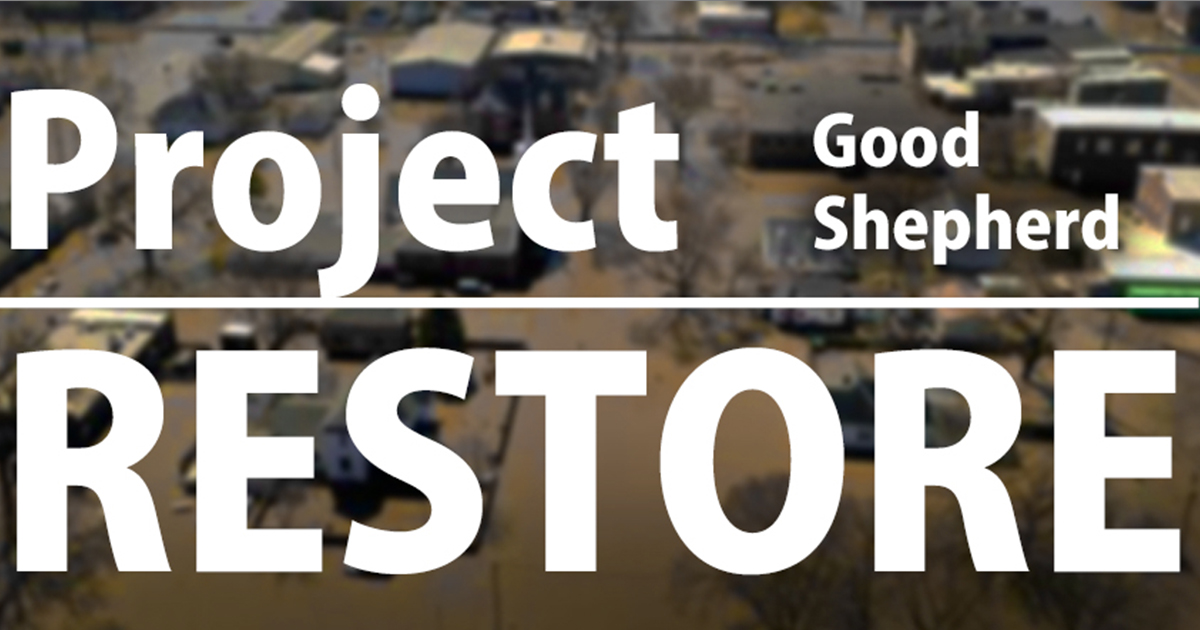 The Midwestern United States faced historic flooding following winter storm "Ulmer" earlier this year.
Nebraska was particularly hard hit, with Governor Pete Ricketts describing the damage as the most extensive the state has ever seen.
Good Shepherd Lutheran Church in Fremont, Neb., helped in the immediate aftermath of the storm and is now seeking groups of volunteers, age 14 to adult, for the ongoing recovery effort, which is expected to take at least a year.
That effort, titled "Project Restore" and supported by a $135,000 grant from LCMS World Relief and Human Care Disaster Response, will assist with physical rebuilding and offer practical assistance to those affected by the flooding.
The work — to be performed within a 30-mile radius of Fremont — will be coordinated by Good Shepherd staff. Volunteers will be provided tools, safety equipment, training, and lodging in Good Shepherd's Community Life Center.
For more information, or to volunteer, visit the church's Facebook page at facebook.com/gslcfremont or the church's website at gslcfremont.org.
Volunteer for "Project Restore"
Posted May 30, 2019