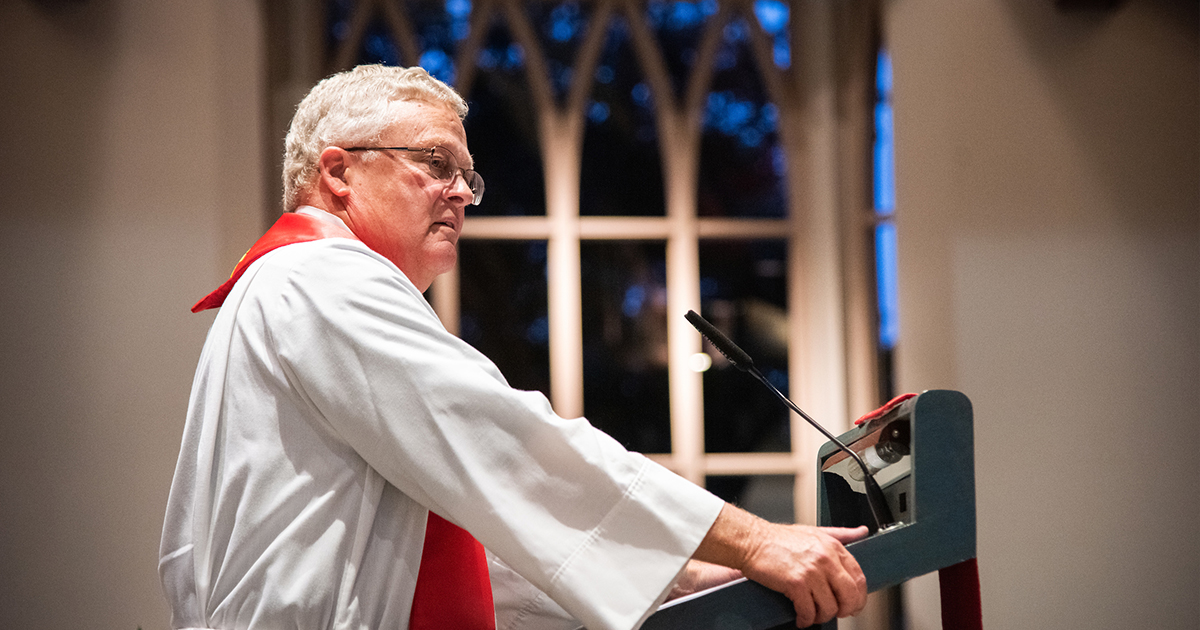 By Cheryl Magness
On June 2, the Board of Regents of Concordia Seminary, St. Louis (CSL), named the Rev. Dr. Daniel Preus interim CSL president. He began his new role on July 1 and will continue serving until a new president takes office.
"The seminary is truly blessed to have Dr. Preus agree to serve us once again," said the Rev. Todd A. Peperkorn, chairman of the CSL Board of Regents. "Daniel is a distinguished churchman with 40 years of parish service, making him well acquainted with the needs of future pastors. He is very familiar with Concordia Seminary: He literally grew up on campus and, more recently, served for nine years on our Board of Regents. His steady demeanor and pastoral heart will serve the seminary well as we continue our work forming pastors, missionaries, deaconesses, scholars and leaders … during this time of transition."
Preus has served, at various times, as the first, third, fourth and fifth vice-president of the LCMS. He also has served congregations in Indiana, Minnesota, Illinois, Colorado and Missouri. He was director of Concordia Historical Institute from 1995 to 2001 and of Luther Academy, an organization devoted to promoting confessional Lutheran theology, from 2005 to 2012.
Preus was a leader in discussions resulting in the declaration of church fellowship between the LCMS and the Evangelical Lutheran Church in Kenya in 2004. He is the author of numerous articles for theological journals and of the book Why I Am a Lutheran (Concordia Publishing House, 2004), which has been translated into six languages.
Preus and his wife, Linda, live in St. Louis. They have three sons, two daughters and 10 grandchildren.
Peperkorn noted that, to avoid preempting the nomination process and allow the interim president to focus solely on the work at hand, the Board of Regents sought an experienced interim leader who would not be in consideration for the permanent role. Preus has advised the board that he will not allow his name to stand for nomination for election as CSL president.
On May 27, the Rev. Dr. Lawrence R. Rast Jr., president of Concordia Theological Seminary, Fort Wayne, returned the call to serve as CSL's 11th president. 
In a letter to the CSL Board of Regents, Rast wrote: "The call to serve as the 11th president of Concordia Seminary, St. Louis, is one of the greatest honors I have received during the years of my service to the Christ and His church. … This was a decision to be made between two great opportunities. … In the end, I have decided to remain at CTSFW and am therefore, with great reluctance, returning the call to serve as president of CSL."
CSL extended the call to Rast on May 16. In accordance with LCMS Bylaws, the electors charged with calling the next president have chosen to issue a new call for candidates. 
Read more about the presidential search. 
Posted July 2, 2020