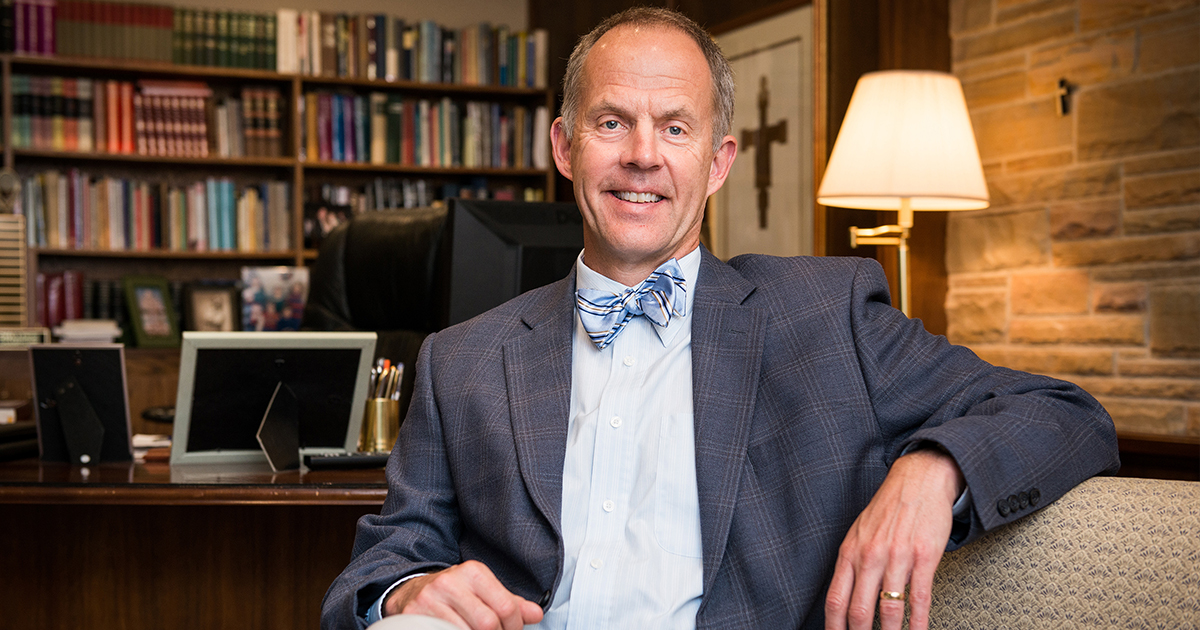 The Rev. Dr. Patrick T. Ferry has announced his intention to retire as president of Concordia University Wisconsin (CUW), Mequon, Wis., and Concordia University, Ann Arbor (CUAA), Mich., in June 2021. Ferry has served at CUW for 30 years, 24 of them as president.
A Sept. 11 press release from CUW noted Ferry's leadership during a period of "robust program growth" in the areas of health science, business and education and the "successful merger with [CUAA] in 2013."
Ferry made the announcement first to the CUW Board of Regents and then in an email to faculty and staff. 
"After prayerful reflection, I believe that the time is right for change — for me, and for the university," Ferry wrote. "Privileged beyond all deserving, I give thanks to our Lord for the opportunity to be a part of such an extraordinary mission. … 
"For Concordia the focus is appropriately fixed on the future. … The same Lord who has blessed Concordia and has been our help in ages past is our hope for years to come."
Ferry came to CUW in 1991 from St. Andrew's Lutheran Church in Laramie, Wyo., where he served as campus pastor for students at the University of Wyoming. At CUW, he was a professor of history for six years before being inaugurated as the university's 8th president in August of 1997. He is one of the longest-serving presidents in the institution's 172-year history.
Board of Regents Chairman Richard Laabs gave thanks to God for Ferry's many years of commitment to CUW and the LCMS.
"Patrick Ferry, in so many ways, is the living expression of Concordia University's uncommon mission," Laabs said. "The accomplishments of this institution during more than two decades of Pat's visionary leadership are significant. He has been tireless in his calling, and every Concordian is deeply grateful to him for his many years of exceptional leadership. 
"Pat, his dear wife, Tammy, and their family have truly given their all, and Concordia has been better for it."
The CUW Board of Regents is making plans to launch a national search for Ferry's successor. For more information, visit cuw.edu.
Posted Nov. 2, 2020