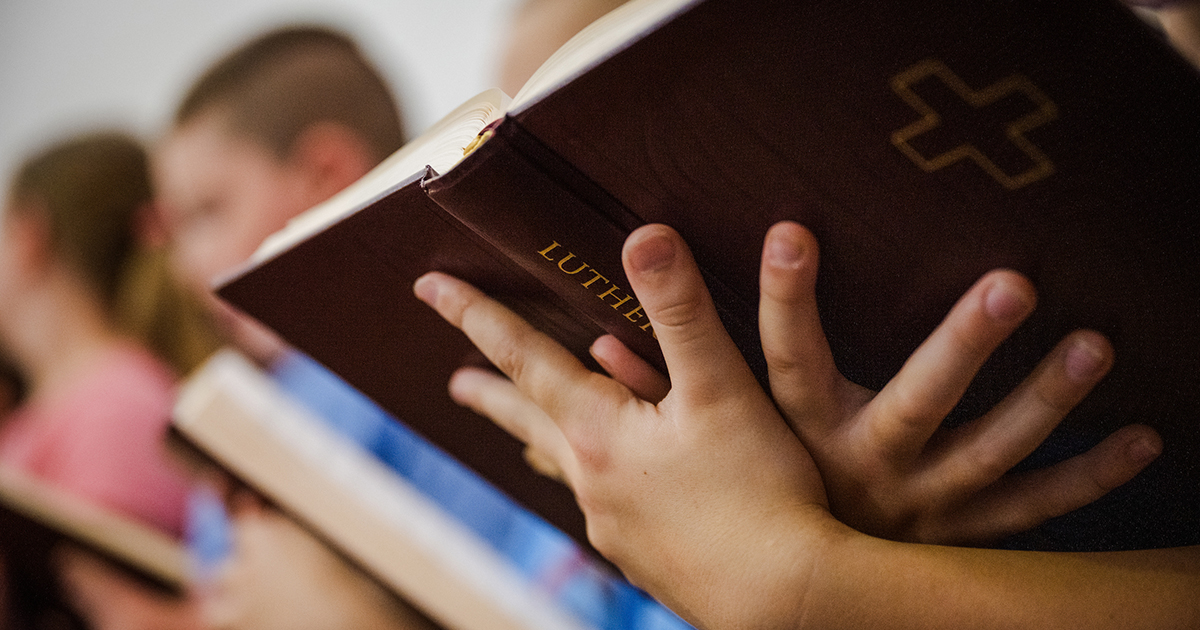 National Lutheran Schools Week (NLSW) is Jan. 26–Feb. 1. To mark the week, The Lutheran Church—Missouri Synod (LCMS) will be welcoming groups from St. Louis-area LCMS schools to provide special music for chapel each day, Jan. 27–31, at the LCMS International Center (IC) in St. Louis.
On Thursday, Jan. 30, the school groups will be joined by The American Kantorei of St. Louis, directed by Dr. Maurice Boyer. The American Kantorei is a chorus and orchestra dedicated to presenting the music of J.S. Bach in performances accessible to all audiences.
Daily chapel at the IC is broadcast live at 10 a.m. Central time, Monday through Friday, on Worldwide KFUO (kfuo.org). An overview of the NLSW schedule, preachers and musical guests is provided below. Tune in and help celebrate NLSW!
Monday, 1/27 – Word of Life Lutheran School, St. Louis
Preacher: Rev. Kevin Robson, LCMS chief mission officer
Tuesday, 1/28 – St. Paul Lutheran School, Hamel, Ill.
Preacher: Rev. Peter Lange, LCMS first vice-president
Wednesday, 1/29 – Immanuel Lutheran School, Washington, Ill.
Preacher: Rev. Dr. Joel Lehenbauer, director, LCMS Commission on Theology and Church Relations
Thursday, 1/30 – The American Kantorei, St. Louis; Lutheran High School South, St. Louis; Metro East Lutheran High School, Edwardsville, Ill.; St. Paul Lutheran School, Hamel, Ill.; St. Paul's Lutheran School, Des Peres, Mo.
Preacher: Rev. Dr. Matthew C. Harrison, LCMS president
Friday, 1/31 – Immanuel Lutheran Church, Olivette, Mo.
Preacher: Rev. Mark Kiessling, director, LCMS Youth Ministry
Posted Jan. 22, 2019