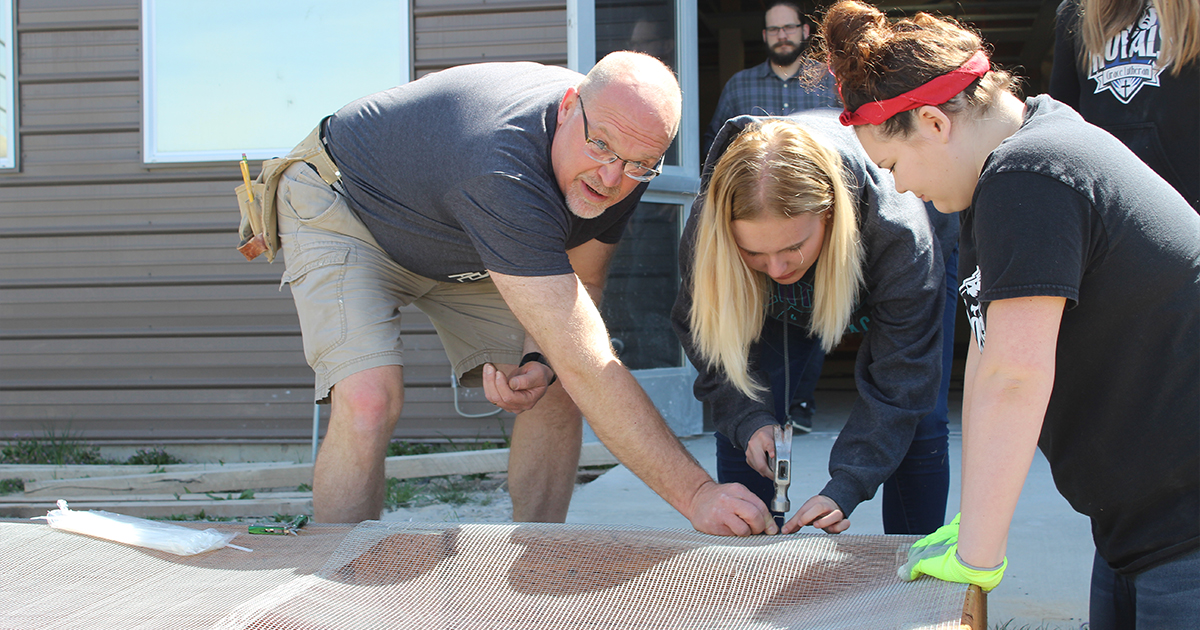 By Stacey Egger
The Rev. Jonathan Dinger, pastor of Grace Lutheran Church and School in Pocatello, Idaho, was selected by National Lutheran School Accreditation (NLSA) as the recipient of the 2020 NLSA School Shepherd Award.
This award honors "a faithful pastor who provides outstanding encouragement, support and service to his school," and who is able to "understand and articulate a clear philosophy of Lutheran education and provide spiritual encouragement, guidance and support for the schools entrusted to his care," according to NLSA.
Dinger is a graduate of Concordia University, Portland, Ore., and of Concordia Seminary, St. Louis. Prior to his seminary studies, he served as a high school teacher for several years. He has served as Grace Lutheran's pastor since 2007. 
Dinger was nominated by the NLSA validation team and endorsed by the LCMS Northwest District, then selected from among various nominees by the NLSA selection committee.
"Pastor Dinger is everything we could hope for from a pastor regarding his engagement and involvement in school ministry. His passion for schools is a primary avenue for teaching the faith, in his congregation and out into the community," said Jim Scriven, executive director of Education Services for the Northwest District.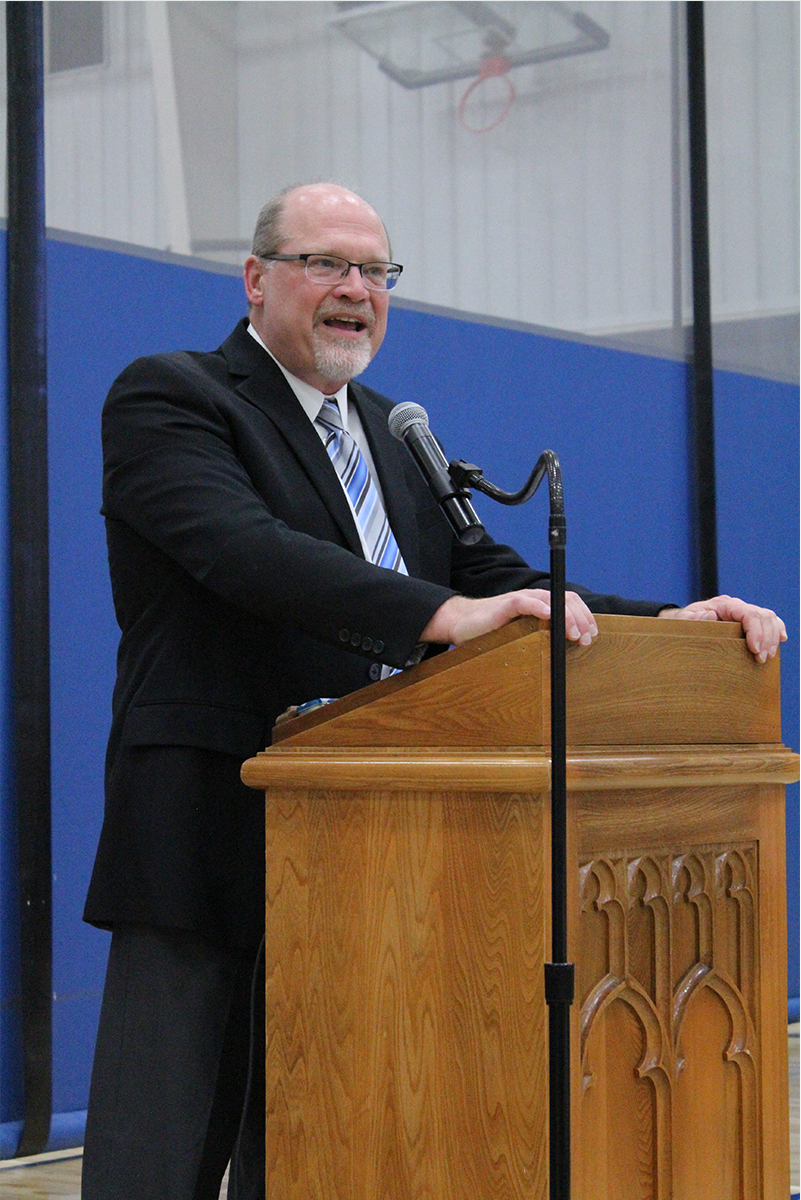 Putting a dream into action
In 2016, after almost a decade at Grace, Dinger was involved in the addition of a high school to the existing K–8 grade school, realizing "a dream that Grace Lutheran had had for over 40 years." He served as headmaster of the high school for its first two years, worked hard on its growth and development, and remains a dedicated part of the school to this day.
"My love for the school was fulfilled day after day throughout the project, from blueprints and recruiting students to calling our first faculty and laying down the gym floor and installing drywall in classrooms. … Students worked right alongside us as well," said Dinger.
One parent of students at Grace shared: "From [the school's] inception, Pastor Dinger worked with the members of the congregation and school families to build and share the dream of the high school."
While COVID-19 restrictions prevented an in-person presentation of the award, Dr. Rebecca Schmidt, director of LCMS School Ministry, presented Dinger with a congratulatory video that Grace Lutheran School's administrators showed to the congregation and school community after a Sunday worship service. The video was also livestreamed for online viewers.
When asked what he loves about his school, Dinger replied: "[Lutheran schools] place models of Christian love in classrooms, teachers sharing Jesus with students and families. They welcome the unchurched, de-churched, even other faiths, teach them to read, compute, create and explore, but always to know Jesus and God's grace."
Posted Dec. 15, 2020