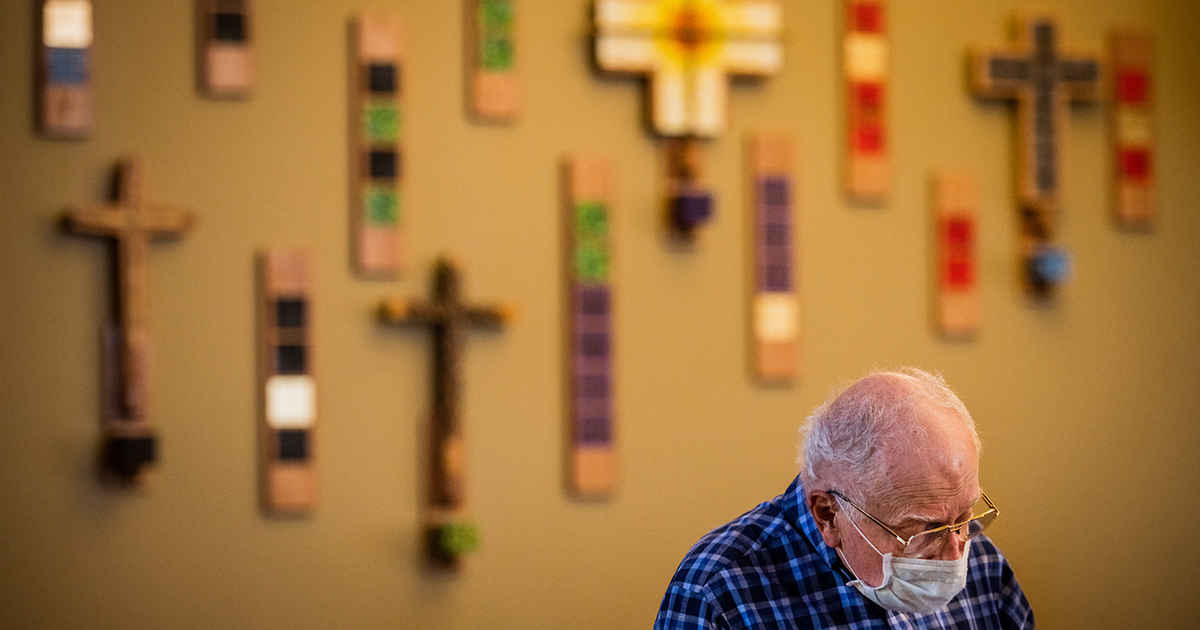 Story and photos by Erik M. Lunsford
Where once people gathered closely together in fellowship, new protocols prompted separation. I therefore photographed people a bit farther away than usual and tussled with the condensation caught between my mask and the camera viewfinder. But it was still the moments of God's love in Christ that I yearned to record.
Here are a few photographs that, for me, defined this year in pictures.
In the brief pre-pandemic beginning of 2020, I photographed school children chatting before Latin class at Memorial Lutheran Church and School in Houston, as well as the Rev. Osmel Soliz Bernal, an LCMS alliance missionary from Bolivia and pastor of La Iglesia Luterana de La Victoria, catechizing a student in person (a term that later took on much more significance) at Castillo Fuerte: Casa de Misericordia in Lima, Peru.
In March, the Rev. John Zimmerman, pastor at Immanuel Lutheran Church, Scranton, Pa., and St. John's Lutheran Church, Pittston, Pa., read a devotion at Immanuel's cemetery. Just a little over a week later, shelter-at- home restrictions emptied sanctuaries, priming pastors such as the Rev. Wayne Huebner of Salem Lutheran Church, Affton, Mo., to switch to livestream services.
Easter services were essentially all online, and the pandemic stretched through the summer. In July, in the quiet sanctuary of Epiphany Lutheran Church in St. Louis, organist Anna Horton, practiced by herself, overshadowed by the majestic instrument.
A student prayed in chapel at Grace Chapel Lutheran School in Bellefontaine Neighbors, Mo., as Lutheran schools went back into session for the fall, albeit a little differently, and life settled into a new routine.
Posted Dec. 17, 2020