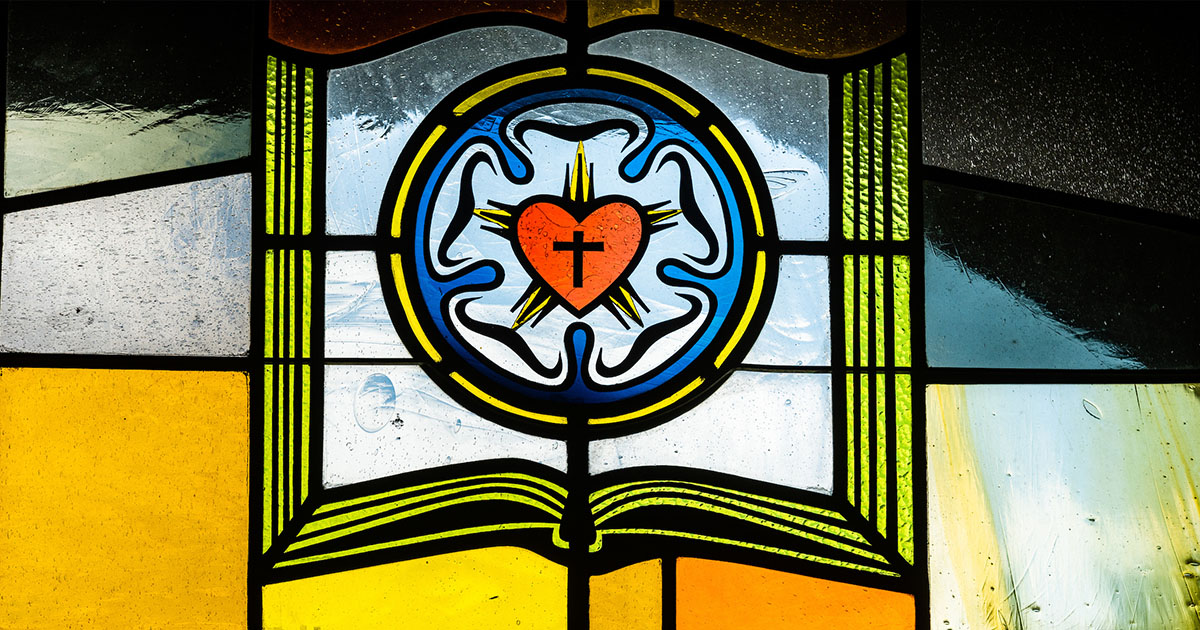 "This year has been surprisingly tumultuous," said Brianne Gerzevske, assistant executive director of LCMS Mission Advancement, "but our contributors have been unsurprisingly loving and generous."
God again has demonstrated His faithfulness through the generosity of contributors who gave of themselves to The Lutheran Church—Missouri Synod (LCMS) in 2020.
"Not one of us has been fully shielded from feeling the hurts of 2020, but God's people continue to embolden His work as it is carried out by Synod, Inc.," Gerzevske said. "For me, it is emotionally moving to reflect on the year, to think about our contributors showing unbridled generosity while the world around us panics and despairs. God is truly good and truly faithful, and we have Him to thank for all of the people who help us in prayer, in voluntary charitable donations and through volunteering."
Each action is a mere glimpse of the LCMS's witness and mercy efforts in 2020 as spurred on by the generosity of thousands of people across the Synod. This year, contributors helped hundreds of church workers — those who suffered the economic fallout of the coronavirus — pay their bills and feed their families. They provided hundreds of thousands of dollars in scholarship funds to international seminary students. And the number of contributors entrusting their charitable gifts to where they're needed most continues to grow.
"So many of our donors and their families are now coming to us and saying, 'Here is my gift. Please use it where the need is greatest.'
"As all organizations are forced to adapt to new ways of operating and doing work, new environments and new tools, that posture is absolutely critical," Gerzevske said. "It is encouraging to know our contributors are seeing the big picture and that they trust their gifts will be used wisely, soundly and faithfully to the contributor's intent."
A gift of this nature, a "Together as Synod" undesignated gift, enhances domestic and international efforts to witness and show mercy to others, and to live life together as children of God, in ways designated gifts cannot. Undesignated gifts are not only flexible, but also cost-effective.
As 2020 comes to an end, supporters of the LCMS who are prayerfully considering making a year-end gift are encouraged to give a "Together as Synod" gift, which significantly grows the number of opportunities the Synod is given to share the Word of God and love our neighbors.
Methods for making a year-end "Together as Synod" gift are:
By mail
Make checks payable to the LCMS. In the memo line, write "Together as Synod" or "Unrestricted."
If you choose to give a designated gift, the memo line should be used to direct your gift (e.g. Global Mission Fund, Joint Seminary Fund, missionary name).
Envelopes should be addressed to The Lutheran Church—Missouri Synod, ATTN: LCMS Mission Advancement, P.O. Box 66861, St. Louis, MO 63166-6861 and postmarked by the U.S. Postal Service no later than Dec. 31. Please do not mail hard currency such as bills, coins or money orders.
By phone
The LCMS Mission Advancement Contributor Services line will be staffed to accept credit card donations by phone at 888-930-4438. The Contributor Services team will accept gifts by phone until 2 p.m. CST on Dec. 31.
Online
To be 2020-eligible, online gifts can be made with a credit card through Dec. 31 at 11:59 p.m. CST. Visit lcms.org/givenow to make a "Together as Synod" gift.
Text-to-Give
Make your "Together as Synod" gift using your credit card or Paypal account by texting STRONGTOGETHER at 41444. Eligible gifts can be made through Dec. 31 at 11:59 p.m. CST.
To donate appreciated or depreciated securities or make IRA direct charitable transfers, contact the LCMS Foundation at 800-325-7912. The Foundation's skilled gift-planning counselors will work with you to support the ministries you love — including those of your congregation and your preferred LCMS ministries.
Posted Nov. 30, 2020/Updated Dec. 1, 2020