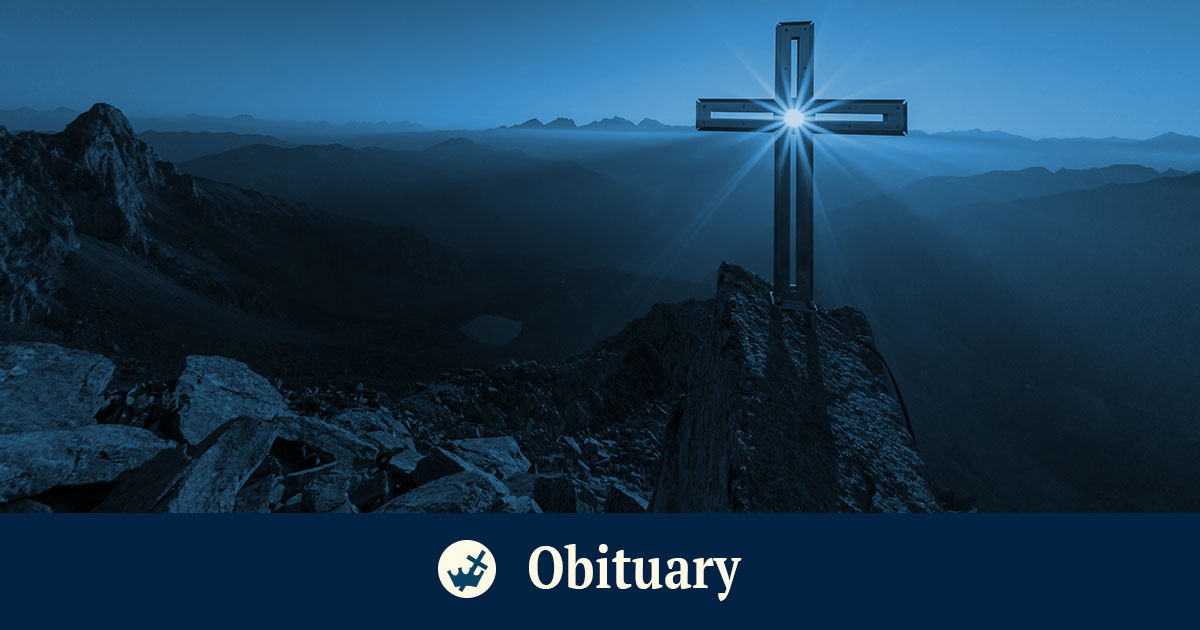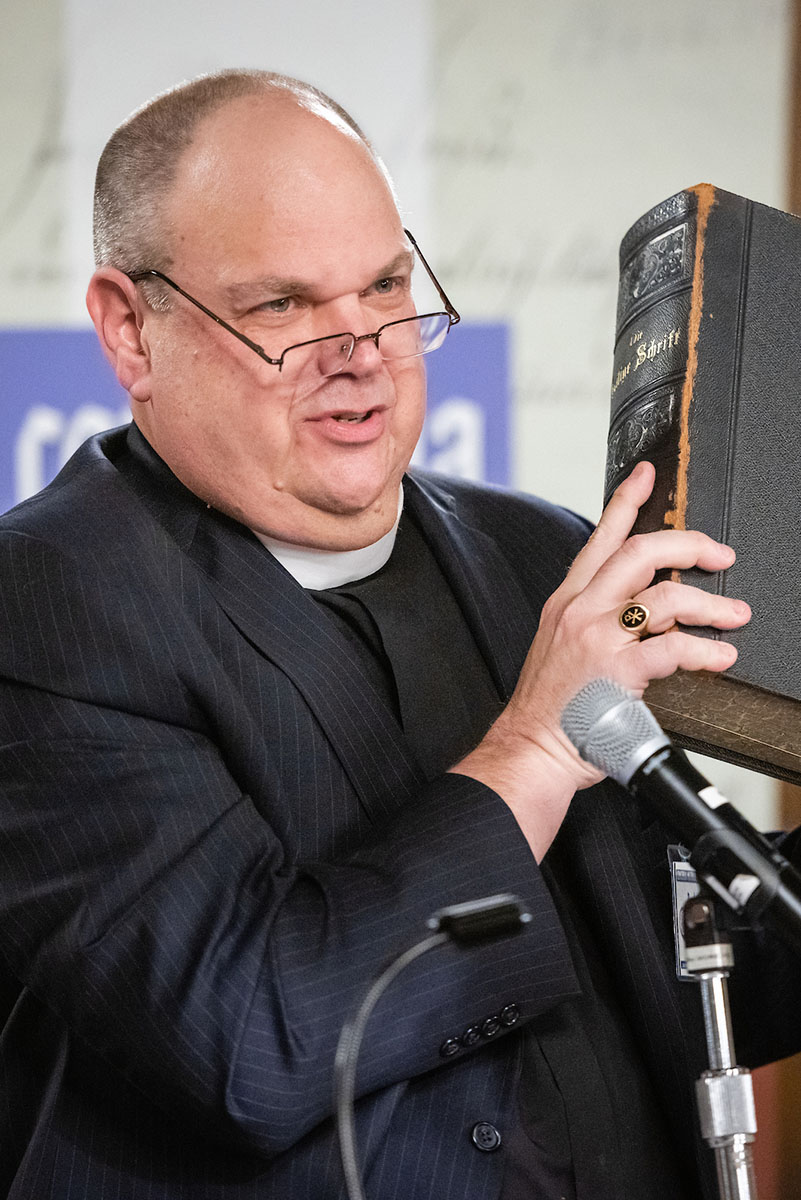 The Rev. Paul Timothy McCain, publisher and executive editor at Concordia Publishing House (CPH), died in Ballwin, Mo., on Nov. 25. He was 58.
McCain was born on Feb. 12, 1962, in Pensacola, Fla., to the Rev. Paul B. and Jean (Geipel) McCain and received the Sacrament of Holy Baptism on Feb. 25, 1962. He married Lynn Grunow in 1983. He graduated from Concordia University, River Forest, Ill., with a Bachelor of Arts (1984) in Biblical Languages and from Concordia Theological Seminary, Fort Wayne (CTSFW), with a Master of Divinity (1988) in Systematic Theology.
McCain served as assistant to Lutheran Church—Missouri Synod (LCMS) President Rev. Dr. A.L. Barry from 1992 until Barry's death in March 2001, and as assistant to Interim Synod President Rev. Robert Kuhn until the Rev. Dr. Gerald Kieschnick's installation as president in September 2001. Prior to becoming Barry's assistant, McCain served as communications director for Iowa District East; pastor of St. Paul's Lutheran Church (Artesian) in Waverly, Iowa; and guest instructor at CTSFW.
After his years assisting two Synod presidents, McCain served briefly as interim director of Concordia Historical Institute in St. Louis. In January 2002, following the retirement of the Rev. Dr. Stephen J. Carter as CPH president and CEO, McCain began serving as interim CPH president and CEO, a position he held until the installation of Dr. Bruce Kintz on Oct. 31, 2006. In a statement released after McCain's death, Kintz said the CPH family was "deeply saddened by the news of Rev. Paul T. McCain's passing. He was a close friend and co-worker and will be sorely missed."  
During his time at CPH, McCain was general editor of Concordia: The Lutheran Confessions, A Reader's Edition and also played pivotal roles in the publication of Lutheran Service Book, The Lutheran Study Bible and Treasury of Daily Prayer. He was a frequent guest on KFUO and other programs and podcasts and the author of numerous articles. As word of his death spread across the Synod on Thanksgiving Day, the Rev. Todd Wilken, host of the radio program "Issues, Etc.," credited McCain for putting the Book of Concord "back into the hands of the laity. For that, and for all the other gifts God gave through Paul, every confessional Lutheran should give thanks today."
The Rev. Robert Bugbee, former president of Lutheran Church—Canada, said, "My beloved friend, Paul McCain, was a source of support, not only to Missouri Synod people, but also to us within the Synod's wider family. I will always treasure the brotherly encouragement he provided in my early days as the leader of a partner church. I trust God to use the many publications Paul made possible like seeds going into the ground … to bring forth a harvest to life everlasting! The sharp pain we feel at losing him is just the measure of how much he came to mean during the years the Lord shared him with us."
In a statement shared widely on social media, LCMS President Rev. Dr. Matthew C. Harrison wrote, "Our Lord Jesus has called to Himself our brother and fellow servant in Christ … to await the blessed resurrection unto life everlasting. … The Lord blessed Paul with a passionate zeal for the Gospel as taught in the Scriptures and confessed in the Book of Concord. Join us in prayer for Paul's wife and children, and his CPH family. Christ is risen! He is risen, indeed!"
McCain was preceded in death by his father, the Rev. Paul B. McCain. He is survived by his mother, Jean; his wife, Lynn; children Paul Jerome (Kirsten) McCain, John Augustine McCain and Mary Ann McCain; granddaughter Anna Jean McCain; brother Phillip (Brenda) McCain; nephew Phillip (Sophia) McCain; and niece Jennifer (Brett) Pierce. 
A funeral service is set for 1 p.m. on Tuesday, Dec. 1, at the Chapel of St. Timothy and St. Titus on the campus of Concordia Seminary, St. Louis, with a private burial following the service. The service will be livestreamed here. Viewing will begin one hour before the service at 12 p.m. in the chapel narthex. Clergy are invited to process.
In order to comply with COVID guidelines, anyone who plans to attend the funeral or to participate in the procession is asked to sign up at this link. Clergy should register as clergy. Clergy who plan to process should wear red vestments. Please direct any questions to St. Paul's Lutheran Church, Des Peres, Mo., 314-822-0447. 
This story will continue to be updated as more information is available. 
Posted Nov. 27, 2020/Updated Nov. 28, 2020/Updated Nov. 30, 2020