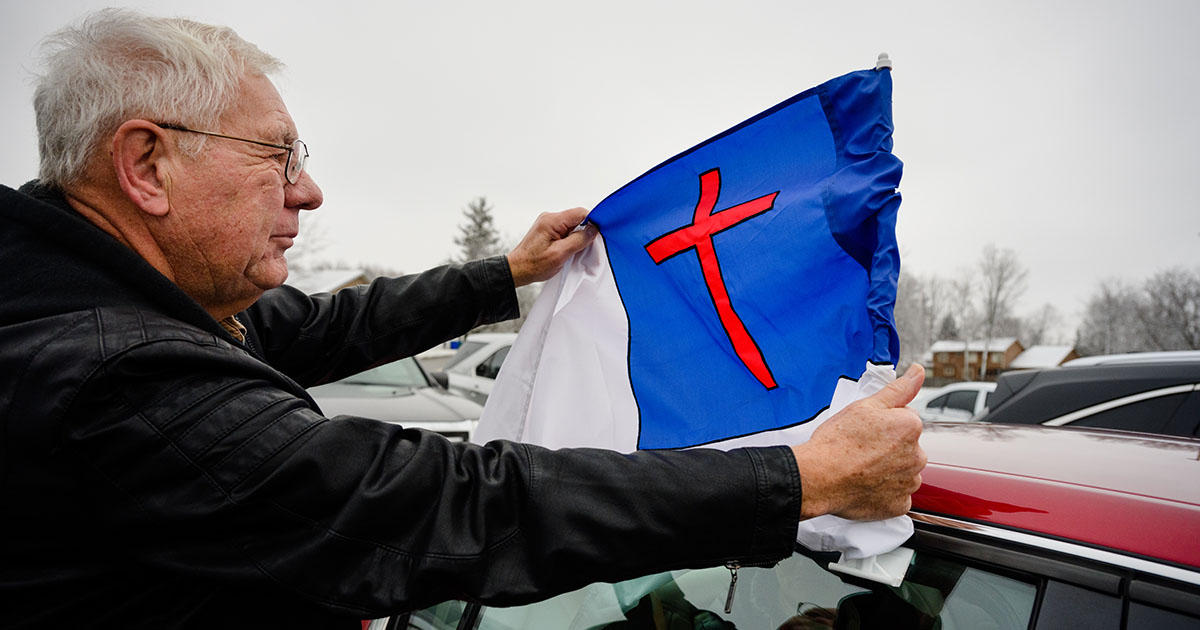 On a cold and windy Saturday afternoon in mid-January, Lutherans and other pro-life allies gathered in their cars  on the campus of Concordia Theological Seminary, Fort Wayne (CTSFW), to show support for the sanctity of human life. 
The Jan. 16 event, sponsored by LCMS Life Ministry, was one stop on the March for Life Chicago's "Moving the Movement Tour," which connected participants across five Midwestern states in a series of pro-life car rallies and caravans. Following the rally, the cars — led by the March for Life Chicago van and decorated with signs and flags — caravanned through Fort Wayne, ending at the Allen County Courthouse. 
The Fort Wayne "Moving the Movement" event was hosted by LCMS Life Ministry and organized with the help of Right to Life of Northeast Indiana (formerly Allen County Right to Life), in addition to the March for Life Chicago. 
In a time when public life around the world has been significantly altered in order to save lives, the abortion industry has not halted. Over 7,600 crosses placed in a field on the seminary campus near the rally represented the number of lives lost to abortion last year in Indiana alone.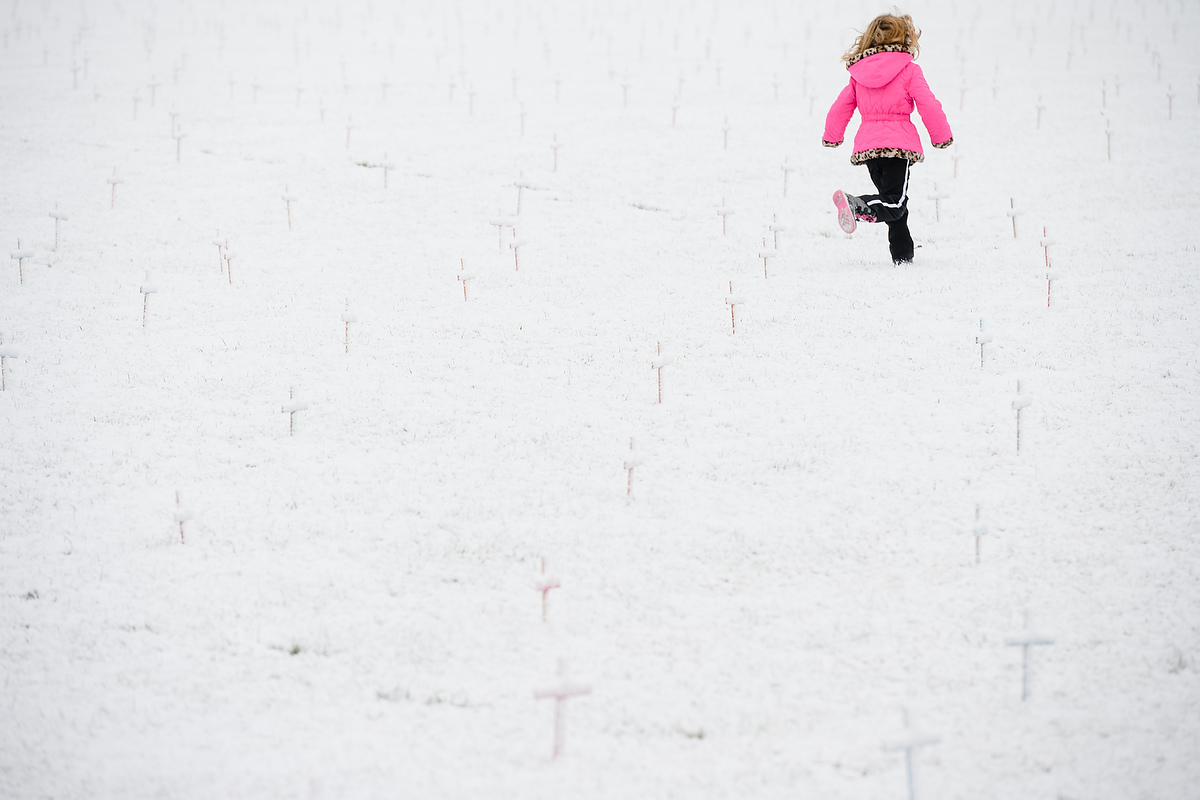 "It's been a terrible year [for everyone], but we're reminded that it's been a terrible year for the unborn," said the Rev. Dr. Peter Scaer, CTSFW professor and president of Right to Life of Northeast Indiana's board of directors. "It's easy to forget, with all of the difficulties that we have. … But we've been given the gift of life to live all these years, and it's more than fitting that we gather together regularly to pray, to remember and to keep the fight going." 
Rather than cancelling their annual march (which typically draws thousands of participants from across the Midwest) due to COVID-19, the March for Life Chicago team decided to "voice its support for life in a new way — emphasizing the pro-life movement in local communities." The "Moving the Movement Tour" featured stops in Madison, Wis.; Omaha, Neb.; Mundelein, Ill.; and Indianapolis in addition to Chicago and Fort Wayne. 
Each stop also included a diaper drive to supply local pro-life ministries in each city. 
The Rev. Dr. Matthew C. Harrison, LCMS president, spoke at the beginning of the rally, which was broadcast locally over the radio and worldwide online. Participants tuned in from their cars and honked their horns where, previously, they would have cheered and clapped.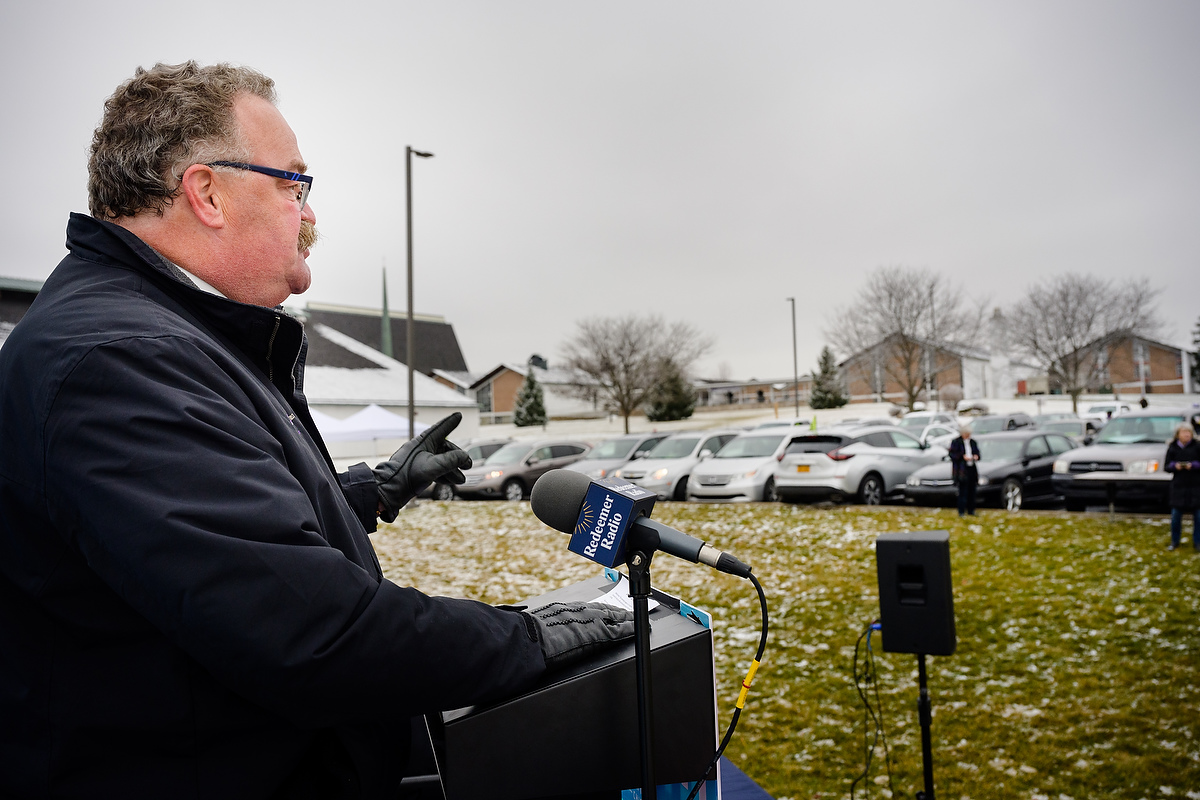 "What a boon technology has been for us," said Harrison. "Everybody knows when life begins — there's no doubt. Everybody knows when hearts begin beating — there's no doubt. … Lies are shown to be exactly what they are.
"Abortion is a lie," Harrison continued. "We shall be the conscience of the nation, which, through its culture of death, exports abortion around the globe. … We shall joyfully provide care for the least, the last, the lonely, the littlest — in short, for those most vulnerable to the lie."
Deaconess Rachel Jaseph, director of The Shepherd's Hand Community Outreach Center in Fort Wayne, which is in the process of becoming an LCMS Recognized Service Organization, also spoke at the rally. 
"We believe that life is not just valuable at the very beginning or the very end, but definitely all through, because God loves life, and we want to continue loving our neighbor throughout their lives. … 
"This movement for life is from cradle to grave. We believe that God loves all life because He loves all people. And at Shepherd's Hand we believe that because Christ loves all people and died for all people, that's why we love them," Jaseph said.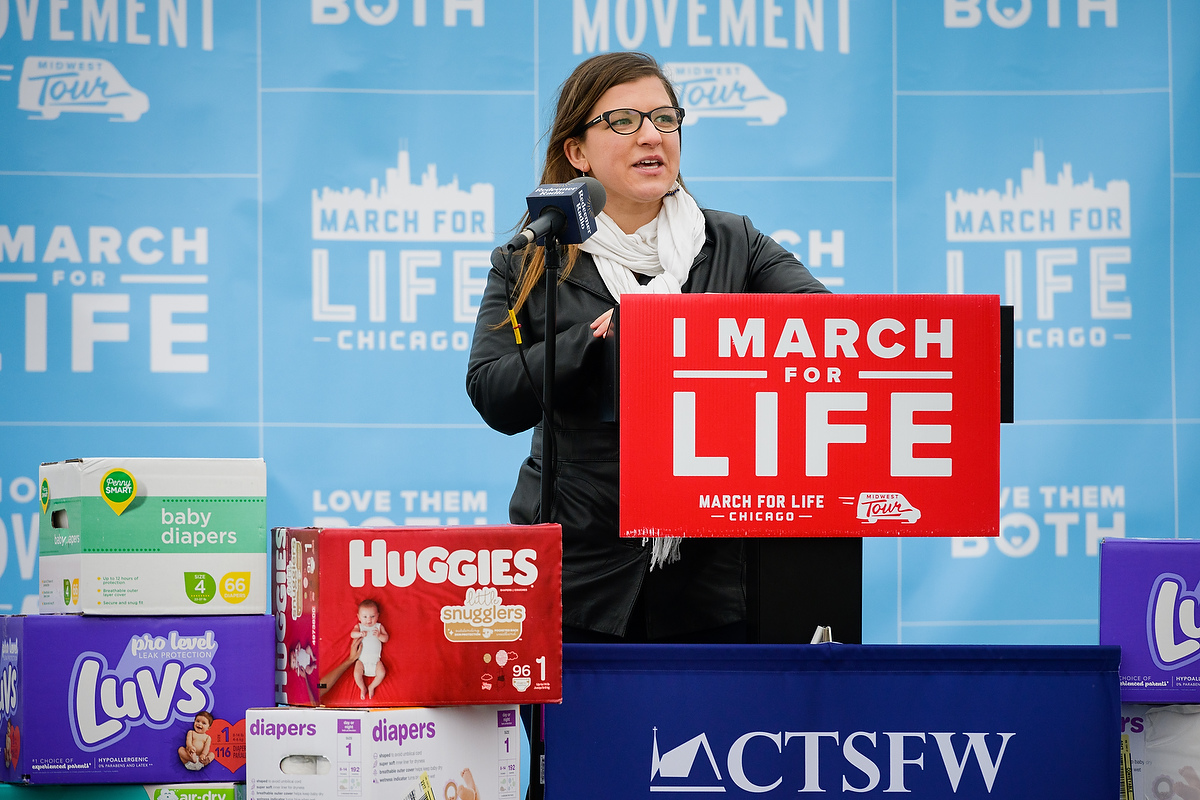 The car tours not only enabled participants to assemble and support life in a way that was safe and followed local ordinances, but also enabled some participants to attend who are not typically able to attend large-scale marches.
"We came out to support life. We're a little too old to walk when it comes to [life marches], and we saw that this was going to be a drive-in thing, and we were happy to be able to participate. … It's great to see other people come out, and great to hear our [Synod] president … support all of this and come all of this way to talk to us," said Ralph Selking of St. Paul Lutheran Church, Decatur, Ind., who drove in for the event. 
Deaconess Tiffany Manor, who took the helm as director of LCMS Life Ministry in 2020, said that standing for life is as crucial now as ever. 
"The lie of abortion must end," said Manor. "God's truth will prevail. He creates and values all life — this is why every year thousands of Lutherans peacefully and respectfully march, rally and parade for life in their communities, to proclaim Christ and to share His love, forgiveness and mercy."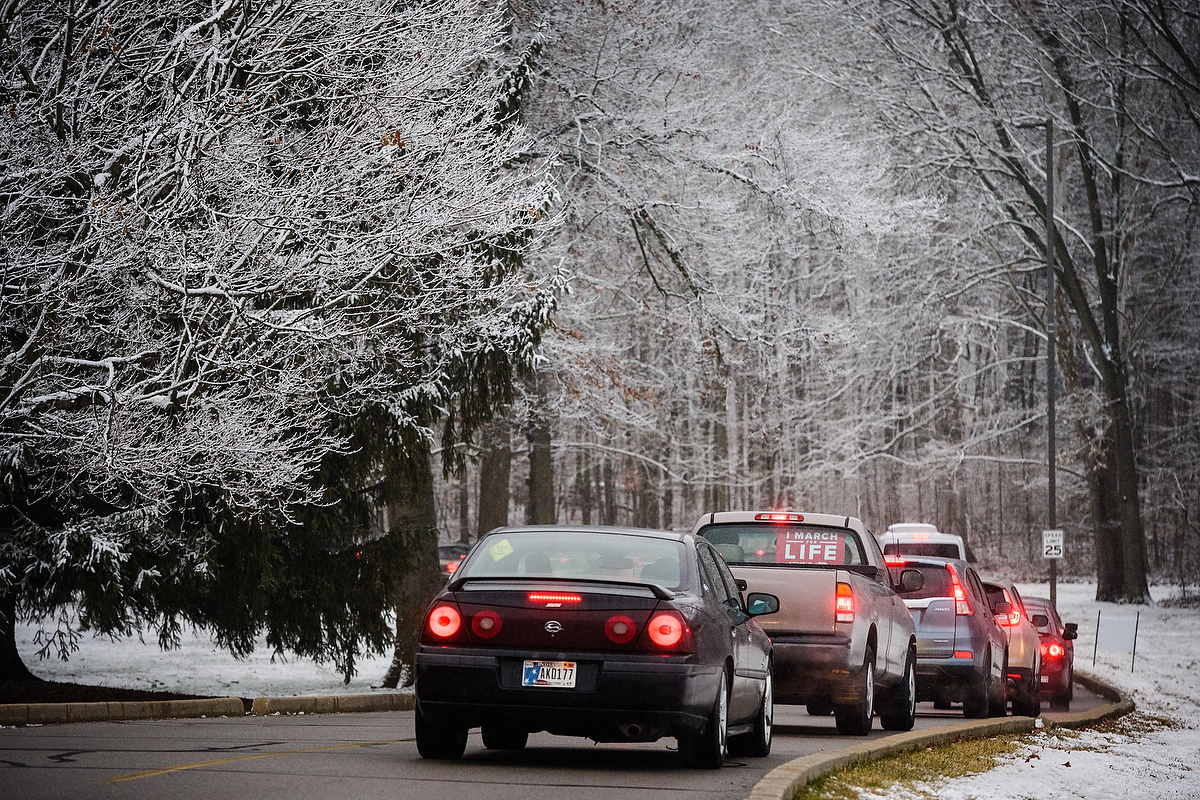 For more information or to learn how to plan life events in your community, contact LCMS Life Ministry at lifeministry@lcms.org. 
Posted Feb. 1, 2021