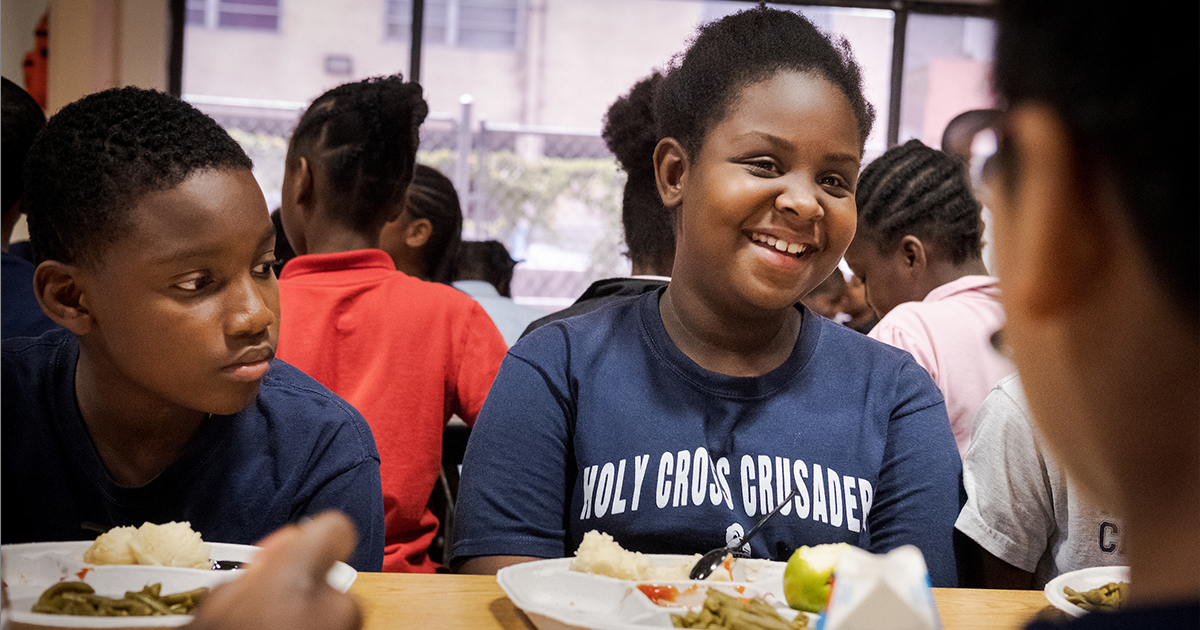 By Stacey Egger
National Lutheran Schools Week (NLSW) — scheduled for Jan. 24–30 — offers LCMS schools a yearly opportunity to reflect on and share the blessings of Christian education. 
This year, amid many challenges, they will have many blessings to celebrate. 
Currently, the LCMS has 1,914 schools across the nation, serving more than 190,000 students. In the past year, these schools have had to make unexpected adjustments in order to continue their mission and ministry. A testament to their hard work is that enrollment trends are up in many Lutheran schools following the onset of the pandemic. 
"With Lutheran schools reopening, we give thanks for the many new families seeking in-person classes who enrolled their children, recognizing the quality of Christian education by teachers 'Sent to Serve,' " said Dr. Rebecca Schmidt, director of LCMS School Ministry. 
'Sent to Serve' 
The 2021 NLSW theme is "Sent to Serve," based on Matt. 20:28: "The Son of Man came not to be served but to serve, and to give his life as a ransom for many."
LCMS School Ministry has created several resources to aid schools in celebrating this week, including:
Devotional resources and themes for each day of the week written by the Rev. Robert Riggert; 
A proclamation from LCMS President Rev. Dr. Matthew C. Harrison; and 
A new hymn text, "We Have Been Sent to Serve," by Dr. Jeffrey Burkart.
In the introduction letter to the resource manual, Schmidt reflects on the week's theme: "We are rich with examples of servants following Jesus in our Lutheran schools. We have experienced how [the pandemic] impacted education in classrooms, challenging every educator to design a system of remote learning.
"Teachers responded … with creative solutions and developed innovative ways to connect meaningfully with students and their families. Chapel services with words of encouragement  continued with online platforms, enabling the beautiful Gospel message of the forgiveness of sin through faith in Jesus Christ to be proclaimed."
The 2021 NLSW resources can be viewed and downloaded for free at lcms.org/lutheranschoolsweek. For more information about LCMS schools, visit lcms.org/schools. 
Posted Jan. 4, 2021