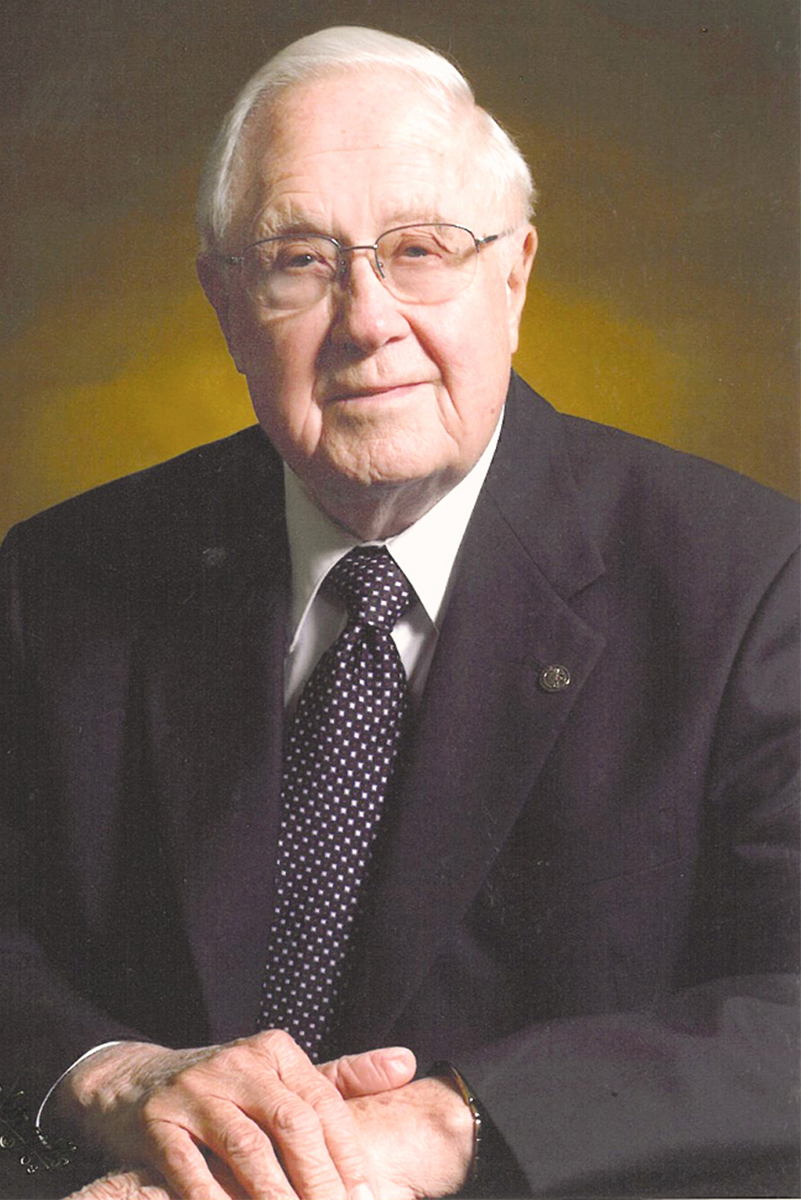 The Rev. Norman Luther Groteluschen, who served as president of The Lutheran Church—Missouri Synod (LCMS) Mid-South District from 1985 to 1991, died July 23. He was 96.
Groteluschen was born in Columbus, Neb., on Nov. 18, 1924, to John A. and Katherine (Finke) Groteluschen. He married Margaret (Jones) Groteluschen on June 30, 1949. The Groteluschens were blessed with five children.
Groteluschen graduated from St. John's College in Winfield, Kan., in 1945, and from Concordia Seminary, St. Louis (CSL), in 1949. He served as a parish pastor at congregations in Oklahoma and Tennessee from 1949 to 1975. In 1975, he began serving the Mid-South District as executive secretary for missions, education and stewardship. He was elected district president in 1985 and re-elected in 1988.
In 1995, Groteluschen was named national chairman for congregational celebration for the Synod's 150th anniversary observance.
The Rev. Dr. Roger Paavola, president of the Mid-South District, said, "The Rev. Norman Groteluschen was the quintessential example of the 'pastor's pastor.' Most of the existing congregations in the Mid-South District owe their existence to the blessings of God on the work of the faithful man of God, Pastor Norm Groteluschen. With kind, pastoral care, Pastor Groteluschen asked me to consider allowing my name to stand for district president. I said I would only on the condition that he guide me — often. 
"As a church planter with a true Christian concern for the lost, and as a district president, Pastor Groteluschen personified the essence of what Scripture identifies as a true compassion for Christ's church and Christ's ministry to make disciples of all people. 
"Well done, thou good and faithful servant."
Groteluschen is survived by his sons, Rick (Judy) Groteluschen and Ron (Debbie) Groteluschen; his daughter, Becky Stewart; six grandchildren; and seven great-grandchildren. He was preceded in death by his wife, Margaret; two children who died in infancy; six brothers; three sisters; and his son-in-law, Wesley Stewart.
Groteluschen was a longtime member of Christ the King Lutheran Church in Memphis, Tenn. Memorials may be made to Christ the King's school scholarship or building fund, CSL or a charity of the donor's choice.
Posted Aug. 30, 2021