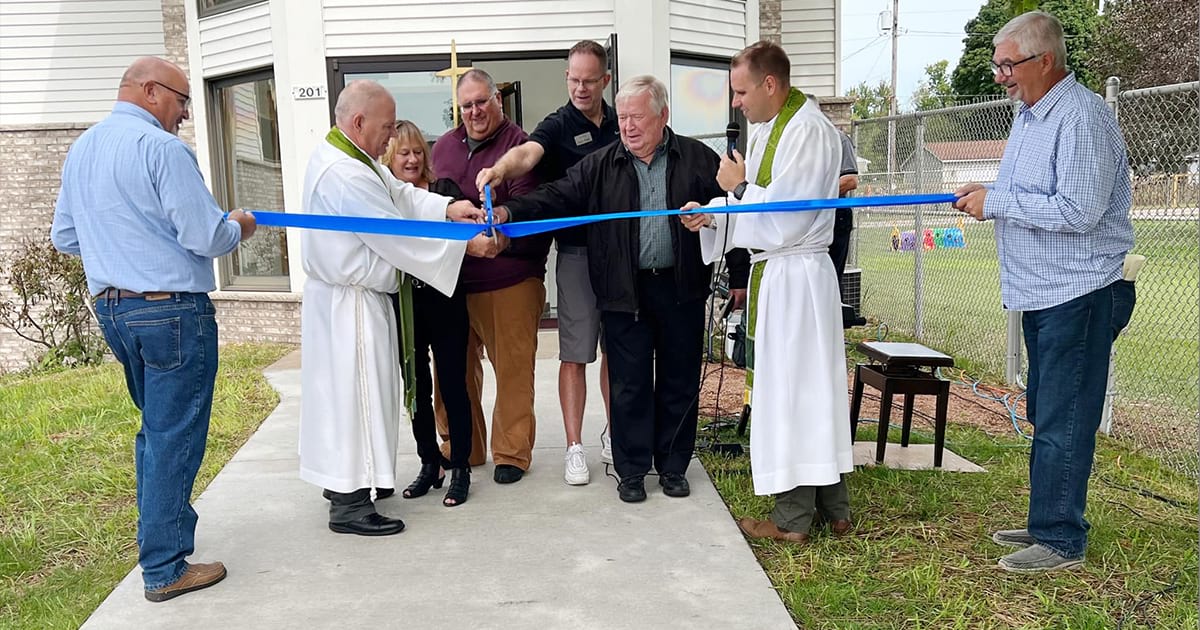 The monthly "Campus Clips" column includes brief reports from LCMS day schools, universities and seminaries.
Grand day
Jesus Our Savior Lutheran Preschool, Winnebago, Neb., is celebrating its 25-year anniversary. As part of the celebration, Jesus Our Savior students welcomed their "grands" (grandparents) to school on Oct. 25. For lunch, the students and their grands had Indian tacos and fry bread. All the grands were presented with a hand-crocheted afghan donated by the TLC Quilters of Trinity Lutheran Church, Algona, Iowa, and a photo decorated by their grandchild. The day also included a visit from Comfort Dog Eden and the Lutheran Church Charities K-9 Team from Peace Lutheran Church in Columbus, Neb.
Christ-centered care
Trinity Merrill Lutheran School, Merrill, Wis., opened a new child care center on Sept. 1. The center accepts children 6 weeks to 5 years of age, in addition to offering programs before and after school and during the summer for school-aged children. The center provides child care in a Christ-centered setting with a spacious building and large, outdoor play area.
Increased aid
Concordia University, St. Paul (CSP), St. Paul., Minn., is expanding its ongoing effort to make higher education accessible to all. Starting with the 2023–2024 academic year, first-year and transfer students at CSP will have broader eligibility under CSP's Pell Grant Commitment and increased access to transfer merit and diversity scholarships. The expanded financial aid options coincide with the 10-year anniversary of CSP's 2013 tuition reset, which moved the institution from a high-tuition/high-discount to a low-tuition/low-discount model. Additionally, CSP continues its Church Work Tuition Guarantee of no more than $6,000 in tuition annually, credited with the university's 42% increase in church work students this fall.
New dean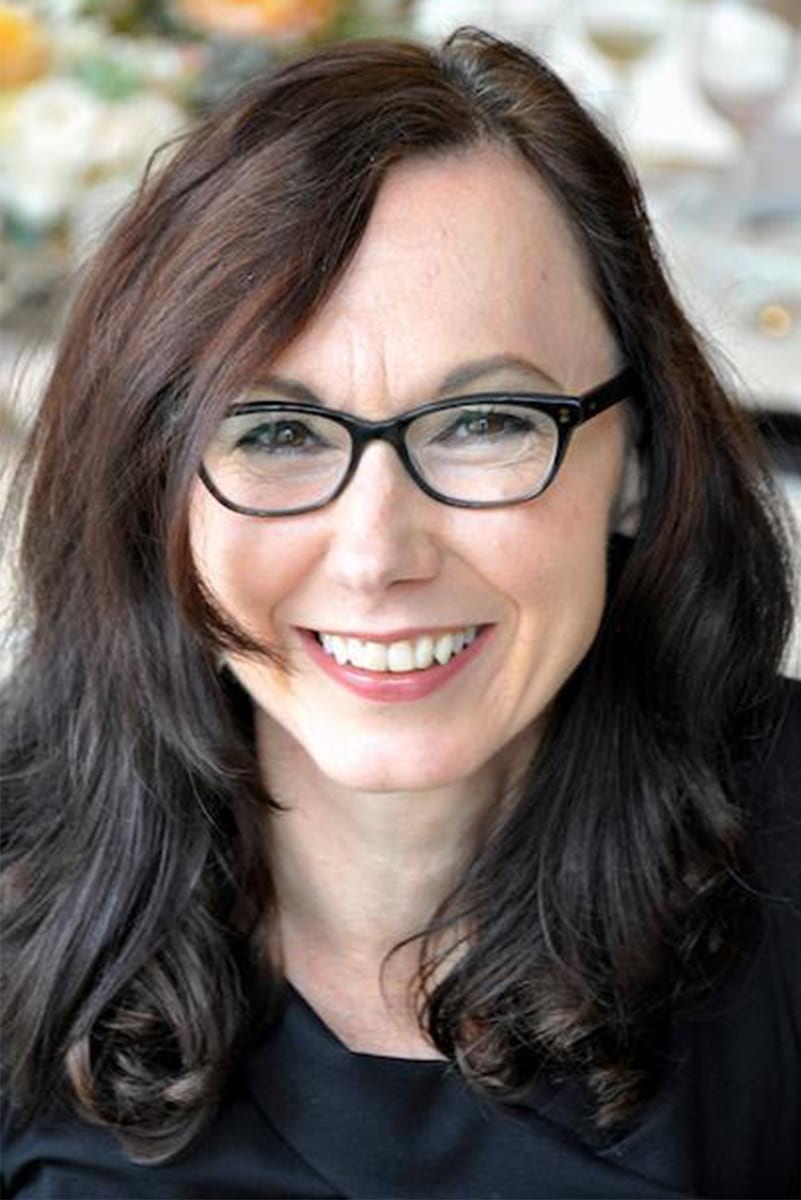 Concordia University Chicago (CUC), River Forest, Ill., has announced the appointment of Dr. Maja Miskovic as dean of CUC's College of Education. Miskovic came to CUC in 2013 as the Department of Research chair and has served as an assistant and interim dean in the College of Education. She holds a doctorate in research methodology and  a master's in family studies from Loyola University in Chicago and a bachelor's in psychology from University of Novi Sad, Serbia.
'Stop the bleed'
Concordia University Wisconsin (CUW), Mequon, Wis., is now equipped with "Stop the Bleed" kits around campus. The new kits, installed by CUW Campus Safety, offer a way for those on the scene of an emergency to help treat injuries until first responders can arrive. Learn more.  
Serving Hispanic students
The U.S. Department of Education's Developing Hispanic-Serving Institutions (HSI) Program awarded Concordia University Irvine (CUI), Irvine, Calif., a $3 million grant — the largest federal grant in the university's history. CUI's grant-winning initiative, "Avanzando: Access and Success," will enhance support services for undergraduate Hispanic students.
"We at Concordia are thrilled to receive our first ever federal HSI grant," said CUI Vice-President Dr. Peter Senkbeil. "It will be transformative for our campus and will help us serve our Hispanic students — and all our students — more effectively … [enabling] us to … help students thrive in college and beyond."
In Fall 2019, CUI's undergraduate student body was over 25% Hispanic for the first time — a number that continues to grow. The "Avanzando" initiative includes comprehensive strategies and the addition of new staff dedicated to increasing enrollment, early success, retention and graduation rates among Hispanic and other student populations. 
New business offerings
The College of Business and Technology at Concordia University, Nebraska (CUNE), Seward, Neb., is adding six new areas of concentration to its bachelor's degrees in business administration and mathematics. The concentrations — which include digital marketing, supply chain management, human resource management, project management and actuarial science — are part of the Lower Cost Models for Independent Colleges Consortium, an organization that hires top-tier faculty to develop and teach online courses in high-demand programs. CUNE is also adding a new master's program in nonprofit management. The program includes classes in leadership and organizational behavior, strategic management and organization development.  
Support for future teachers
Concordia University Ann Arbor (CUAA), Ann Arbor, Mich., will debut the Lutheran Educator Support Scholarship (LESS) in Fall 2023. LESS is a $3,000 renewable scholarship that provides support for traditional undergraduates preparing to be Lutheran teachers. It is one of two distinct scholarships given to Lutheran Teacher Diploma (LTD) candidates. CUAA and CUW also offer the Forward in Faith scholarship, which may be "stacked" on top of the LESS offering. Learn more.  
Faith and film
Concordia Seminary, St. Louis (CSL), will hold its 2023 Faith and Film Festival on the CSL campus Jan. 26–28, 2023. During the event, participants will discuss how such themes as redemption, reconciliation, mercy and grace are presented in film. Of eight films featured at the festival, participants will be able to select three for breakout screenings and discussions. Continuing Education credits are available. This is a limited-seating event for adults only. Registration is $100 and includes meals. A student rate of $50 does not include meals. Learn more and register at csl.edu/faith-and-film by Jan. 12, 2023. 
Seminary visit
Christ Academy: College, an immersive campus experience for undergraduate students considering pastoral or deaconess service, welcomed almost 70 students to the campus of Concordia Theological Seminary, Fort Wayne (CTSFW), Oct. 27–30. Students stayed in dorms, sat in on classes and learned about the many resources available to CTSFW students. They also enjoyed fellowship with professors and students and toured Fort Wayne. 
CTSFW Admission Director Rev. Matthew Wietfeldt said, "This year's Christ Academy: College program is one of our strongest programs yet. Our numbers are up significantly, the program schedule with our faculty is outstanding, and the community here is excited to engage these college students." 
Learn more about other visit opportunities at ctsfw.edu/ca. 
Posted Dec. 12, 2022