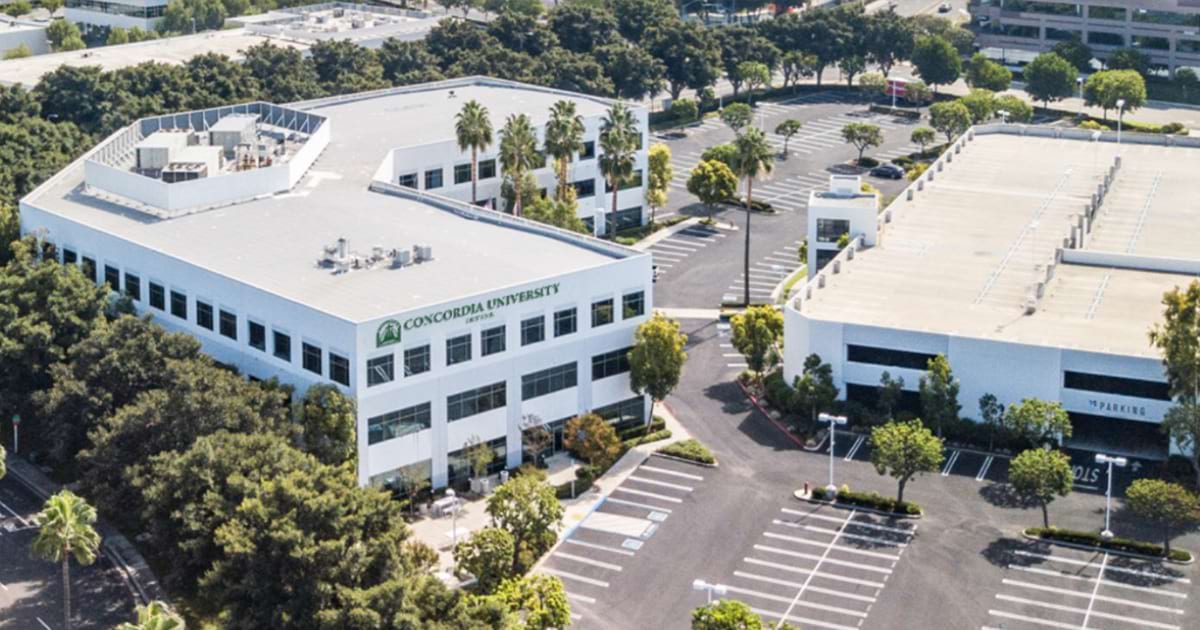 More space for more students
Holy Trinity Lutheran School, Tampa, Fla., is adding a middle school, with applications now being accepted for sixth grade. Enrollment at the school has been on the rise, and pre-kindergarten through fifth-grade classes are full for the 2023–2024 school year. In February, the church and school acquired an adjacent property that will provide space to add a middle school, beginning with sixth grade. While renovations are being made to the property, this year's sixth-grade class will be housed in a modular classroom. The Holy Trinity community has prayed for this property acquisition, which will allow for more youth to be educated in a Christ-focused setting. 
Fully accredited
The advanced education programs at Concordia University, Nebraska (CUNE), Seward, Neb. — those that provide graduate-level endorsements for educators who hold a teaching certificate — have received full accreditation from the Council for Accreditation of Educator Preparation (CAEP).
"I am thankful for the dedicated Education graduate program directors at Concordia whose focus for the past three years has been on earning CAEP accreditation," said Dr. Lorinda Sankey, dean of the CUNE College of Education, Health and Human Sciences.  "We worked as a team to accomplish this milestone. I am also thankful for the leaders at Concordia who value high-quality preparation … and professional development for educators and school leaders."
Room to grow
On March 7, Concordia University Irvine (CUI), Irvine, Calif., finalized the purchase of a three-story, 113,882-square-foot building in Irvine's Spectrum district. The building, which will be called the Spectrum Campus, will house CUI's growing Accelerated Bachelor of Science in Nursing program as well as other academic programs and university offices. It is located only three miles from CUI's main campus in the Turtle Rock neighborhood — a biotech and healthcare sector hub within the city of Irvine. 
Located on a 6.6-acre lot, the newly acquired building features 20,000 square feet of state-of-the-art nursing teaching space and more than 90,000 square feet of additional classrooms, offices, workstations and unique educational spaces. The campus also features a 690-space parking lot and parking structure.
CUI President Dr. Michael Thomas noted that the acquisition — which coincides with the February adoption of a new strategic plan by the CUI Board of Directors — will allow CUI "to greatly expand our educational mission … maximize the use of our original 72-acre Turtle Rock campus and expand new academic programs to meet the workforce development needs of this entire region. … We are grateful to the Lord for opening up the tremendous blessing of the Spectrum campus."
Strengthening urban education
Dr. Steven Gerner has been named assistant dean of the College of Education at Concordia University Chicago (CUC), River Forest, Ill. He will also serve as director of CUC's forthcoming Center for Christian Education. In addition, Gerner is executive director and CEO of the Milwaukee-based Center for Urban Education Ministries (CUEM), which is moving to CUC this spring.
The CUEM is a national nonprofit organization with the mission to "relentlessly strengthen urban education" through recruitment, resources and recognition. While the CUEM will remain independent of CUC, the two organizations will work together to develop comprehensive resources for urban Lutheran educators throughout the U.S. Separately, CUC's new Center for Christian Education will serve as a catalyst for the discovery, creation and growth of faith-fueled educational opportunities in America.
Gerner has extensive background and experience as an educator, school administrator, professor and consultant. As a leading expert on urban education, he speaks and provides professional development on the topics of teacher quality, city education and classroom management.
Future workers for the church
The impact that Concordia University Ann Arbor (CUAA), Ann Arbor, Mich., had on Thomas Schroeder and his wife, Pamela, was so great that they have decided to support future students wanting to study at CUAA. The couple recently established The Rev. Thomas L. and Pamela L. Schroeder Scholarship Endowment to provide financial assistance to LCMS students pursuing a degree in church work. If no students are available, the award is given to students pursuing a degree in education. It's one of many sources of financial support available at CUAA for students looking to become LCMS church workers. Learn more at blog.cuaa.edu/schroeder-endowment.
Confessing the faith
Martin Luther's Baptismal Booklet was first published in 1523. To mark its 500th anniversary year, Concordia University, St. Paul (CSP), St. Paul, Minn., hosted "Confessio: A Retreat on the Lutheran Confessions" on Saturday, April 15. The focus of the one-day retreat was the ongoing importance of Luther's booklet and of Baptism in the life of the church. The Rev. Dr. Thomas M. Winger, president of Concordia Theological Seminary, St. Catharine's, Ontario, Canada, served as the keynote presenter. Open to parish professionals and laity, this event is the first of a new annual series.
Excellence in residence
The School of Pharmacy at Concordia University Wisconsin (CUW), Mequon, Wis., has again surpassed the nationwide average of students who attempted and were successfully matched to an accredited pharmacy residency program. CUW's match rate is the ninth best in the U.S., out of 147 pharmacy schools. Of the 21 students from the CUW class of 2022 who participated, 88% received placements this year, which is 14 points higher than the national average. CUW also outperformed most pharmacy schools in the nation on the NAPLEX and MPJE certification exams. Passing both exams is a requisite for pharmacy practice in the state of Wisconsin.
Family affair
Concordia Theological Seminary, Fort Wayne (CTSFW), has announced a new addition to its Christ Academy offerings: The Christ Academy Family Institute. The inaugural Family Institute will be held June 15–17 right before the two-week Christ Academy High School program begins.
"Over the years, parents, pastors and youth church workers have regularly asked us for assistance beyond our established Christ Academy programs as they teach and raise the youth of our church," said the Rev. Matthew Wietfeldt, CTSFW director of Admission and Christ Academy. "The new Christ Academy Family Institute will offer resources and support for strengthening families and promoting a solid confessional Lutheran upbringing."
The Christ Academy Family Institute will build on the same core elements found in all Christ Academy programs: worship, learning and community. To learn more or to register, visit ctsfw.edu/ctsfw-events.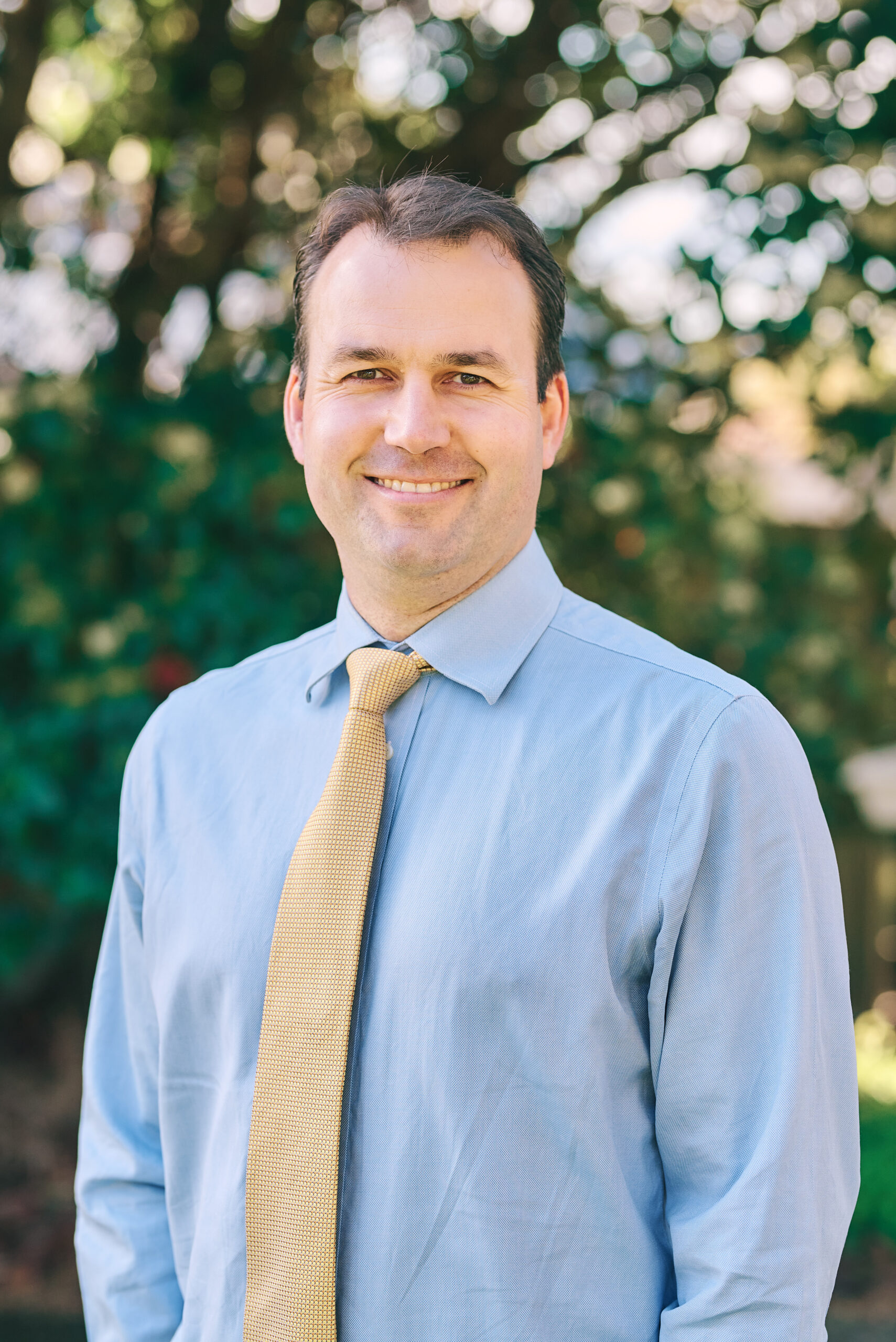 Australia to St. Louis
This fall, the Rev. Dr. Adam Hensley will begin serving as associate professor of Exegetical Theology at Concordia Seminary, St. Louis (CSL). Hensley, an Old Testament scholar, previously taught at Australian Lutheran College in North Adelaide, South Australia — a college of the University of Divinity in Melbourne, Victoria, Australia. He also served as dean of chapel. 
"Dr. Hensley will be a blessing to our students and our church," CSL President Rev. Dr. Thomas J. Egger said. "In his own seminary studies in Australia, under John Kleinig and others, he was shaped with a deep love for the Scriptures, the church, the care of souls and the church's mission." 
Posted April 17, 2023