Bobbie Lautenschlager of St. Louis began serving July 1 as executive director of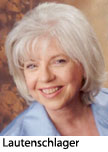 Lutherans in Medical Missions (LIMM), an association of Lutheran health-care professionals and laypeople who are "committed to the support of Christ's healing ministry worldwide." Lautenschlager, a registered nurse, is a 20-year veteran of LCMS mission work in West Africa, where she served as a medical missionary with her husband, Dr. John Lautenschlager. Bobbie Lautenschlager has been chairman of LIMM's Board of Directors since 2003 and will continue to serve in that role.
Peg Baxter of Fenton, Mo., joined the staff of the Synod's Church Information Cente
r June 20 as manager. Baxter, a 1977 graduate of Concordia University, Seward, Neb., previously was director of the Omaha Center for Independent Living for the League of Human Dignity, a human-services agency that serves people with disabilities. She succeeds Linda Hoops, who retired April 1 after serving eight years in the post. Prior to joining the Church Information Center, Hoops served two years with the Synod's Board for Communication Service
s, writing stories for Reporter and The Lutheran Witness.
Dr. Gerhard Bode has accepted a call from Concordia Seminary, St. Louis, to serve as an instructor in historical theology. Bode previously served as assistant pastor of Salem Lutheran Church in Affton, Mo. He will join the seminary faculty in September.
Posted Aug. 23, 2005