"The 72 — Partners on the Road" is now accepting applications from congregations that want to expand, revitalize, or start an outreach ministry in 2008.
"The 72" is a ministry of LCMS World Mission that works with congregations to help them improve outreach efforts. It has served an average of 15 congre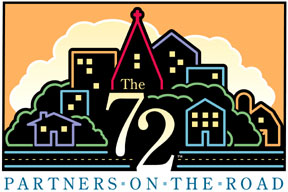 gations a year since it began 11 years ago as "Harvesters for Christ."
Congregations that have partnered with "The 72" in the three- to four-week process have increased their adult membership by more than 14 percent, according to Director Rev. Al Tormoehlen.
Teams from "The 72" help congregations reach people in their communities with the Gospel and welcome them into their churches. Team members often are retired couples who are experienced in outreach either as laity or church workers.
A congregation's expense for this partnership includes meals, housing, and transportation for "The 72" teams. From the time an application is submitted to the arrival of a team takes about four months, Tormoehlen says.
For more information about "The 72 — Partners on the Road," visit the Web site www.lcmsworldmission.org/the72 or contact Tormoehlen at (800) 433-3954 or the72@lcms.org.
Posted Dec. 19, 2007