Among nine scholarships and awards that Bethesda Lutheran Homes and Services, Inc., gave this summer to recognize developmental-disability awareness, five are to LCMS college and high school students and one to a preschool operated by a Synod congregation.
The Watertown, Wis.-based LCMS Recognized Service Organization's scholarships and awards program established in the early 1990s "encourages Lutheran youth to develop God-pleasing attitudes and actions toward people with individual differences, and to consider careers in the field of developmental disabilities," said Tom Heuer, coordinator of outreach programs and services at Bethesda.
Scholarships and awards are in three categories: for high-school students, college students, and Lutheran school classes (preschool through elementary level). Monetary amounts given with the honors range from $100 to $1,500.

High school and college students nominated or applying for the scholarships and awards must be active members of Lutheran congregations with a minimum 3.0 grade point average, and be interested in pursuing a career in the field of developmental disabilities.

The school award is available to Lutheran day school or Sunday school classes that complete activities focusing on awareness and understanding of developmental disabilities.

For complete application criteria and more information about Bethesda's youth scholarships a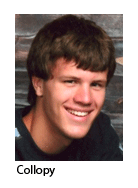 nd awards program, go to http://www.blhs.org/youth/scholarships/; call (800) 369-4636, Ext. 4449; or e-mail pr@blhs.org.

Each of the high-school and college students who received honors from Bethesda this year is cited for their work among individuals who have developmental disabilities.

Justin Collopy, an LCMS congregation member from Rochester, Minn., is one of two recipients this year of Bethesda's scholarship for Lutheran high-school students.

For the past four years, he has volunteered at Camp Matz in Watertown — a camp geared to those with developmental disabilities. He also works as an aide at a daycare facility. A 2008 high-sch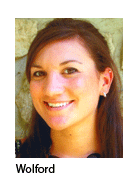 ool graduate, Collopy says he hopes to earn an elementary-education teaching degree and eventually become a director of Christian education.

At the college level, LCMS students receiving Bethesda's scholarships this year are Sarah Wolford and Melissa Ulbricht, nursing students from Cincinnati and Lakefield, Minn., respectively; Heather Gartzke, Oconomowoc, Wis.; and John Harmon, Athens, Ga.

Wolford, a student at Olivet Nazarene University, Bourbonnais, Ill., who expects to graduate in 2010, has volunteered among those with developmental disabilities since entering high school. She also has worked at a camp for people with special needs, and with a mission group that serves inner-ci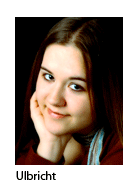 ty children.

A sophomore at Augusta College, Sioux Falls, S.D., Ulbricht says she hopes to work with children with developmental disabilities after graduation. Her past experience includes serving as a personal-care assistant to a boy with Down syndrome.

Gartzke is a junior at Concordia University Wisconsin, Mequon, pursuing a degree in elementary education, with a minor in special education. She works at Lutheran Homes of Oconomowoc, and for the past four years has volunteered as a counselor and supervisor of activities among people with developmental disabilities at Camp LuWiSiMo in Wild Rose, Wis.

Harmon is a junior at Georgia College and State University, Athens, where he is studying for a bachelor's degree in special education. He says his career goal is to focus on autism by helping prepare students to transition from high school t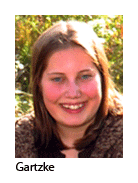 o greater independence after graduation.

In addition to volunteering at Project Reach — a summer camp for children with disabilities — Harmon also was a team member of the Darius Goes West project as one of several young adults accompanying Darius West, a young man with muscular dystrophy, on a trip across the country. Their journey was made into an award-winning documentary with the same name as the project, which helped increase awareness and raise money for research.

Faith Lutheran Preschool in Bridgeport, Mich, received Bethesda's Developmental Disabilities Awareness Award for Lutheran Elementary Classes, "based on [its] commitment to educating children on the challenges individuals with developmental disabilities face, as well as their commitment toward teaching acceptance of others," said Heuer.

Debra Marzluft, a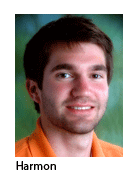 teacher at the preschool, said she invited various individuals with developmental disabilities into her classroom every Friday to make sure that her students "learned the value of accepting others." Together, students and their visitors would sing songs, work on arts and crafts projects, and "visit and get to know each other."

Marzluft observed that at the beginning of the year, her students were "afraid" when the visitors arrived. "But by the middle of the year, they [couldn't] wait to see their new friends," she added.

Now in its second century of operation, Bethesda Lutheran Homes and Services, Inc., provides services and support to individuals with intellectual and developmental disabilities and their families around the world, including a variety of residential settings, supported-living programs, and outreach services.
Posted July 17, 2008