Discounted "early-bird" registration is open through May 15 for the 2008 Black Ministry Family Con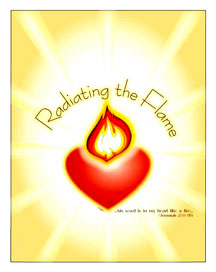 vocation, July 31-Aug. 3 at the Hyatt Regency Crystal City in Arlington, Va.
Under the theme "Radiating the Flame," from Jer. 20:9, the four-day convocation will include daily worship services, business sessions, inspirational messages, performances by Lutheran choirs and musicians, and workshops on topics such as "Loving Parents, Loving Dads," "Conversational Evangelism," "Vacant — and Still Ablaze," "Walking the Talk: Lessons in Outreach," "The Role of a Deaconess," and "Addressing Conflict and Disagreements in the Church Family."
This is the first Black Ministry Family Convocation to be held in the Washington, D.C., area, even though it is rich in African-American history and has a strong LCMS Black-ministry population, according to Dr. Phillip Campbell, executive director of the Board for Black Ministry Services, which sponsors the biennial gatherings.
Planners are expecting more than 600 people to attend the convocation, Campbell said.
Addressing the theme as keynote speaker will be Gill Hill, former president of the Detroit City Council and a former Detroit city police detective who played the ro

le of Inspector Todd in the "Beverly Hills Cop" films.
Also speaking will be LCMS First Vice President William Diekelman, who will build on the convocation theme and bring words of encouragement to participants.
Among those leading worship services will be Dr. Yohannes Mengsteab, national director for new mission fields development with LCMS World Mission, and Dr. Frazier Odom, mentor pastor of Great Commission Lutheran Church in St. Louis.
Comedian Sean Sarvis of Fort Washington, Md., and a dance and drama troupe from Peace Lutheran Church, Washington, D.C., will provide entertainment at the convocation's Friday night banquet.
A separate youth program — available for junior-high and high-school students — will offer Bible studies, fellowship activities, and a trip to Six Flags amusement park.
Pre-convocation sessions for educators, Black ministry district leaders, and pastors serving Black ministries will be offered July 30-31.
"Early-bird" registration through May 15 is $150 for adults and $100 for children and youth; regular registration from May 16 through June 30 is $175 for adults and $115 for children and youth; late registration from July 1 through Aug. 3 is $200 for adults and $135 for children and youth.
Registration fees do not include lodging or meals. Rooms are available at the convocation hotel for $135 per night for single or double occupancy. Reservations must be made by July 1 to receive the special convocation rate.
For more information, or to register online, visit the Board for Black Ministry Services Web site at http://blackministry.lcms.org. Or, contact the Synod's Black Ministry office in St. Louis at (800) 248-1930, Ext. 1751, or black.ministry@lcms.org.
Posted May 1, 2008