The Synod's Commission on Ministerial Growth and Support in 2007 targeted "Wellness Promotion" as being critical for church workers and their families — for their own well-being and in their role as models for wellness in their communities.
As part of that emphasis, Rev. Albert Wingfield, vice president of business affair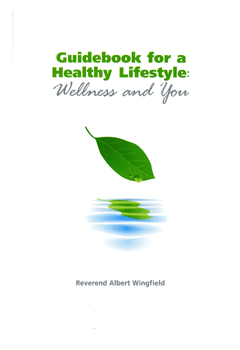 s at Concordia Theological Seminary, Fort Wayne, Ind., and Rev. Timothy Puls, dean of students at the seminary, were named directors of a program titled "A Healthy Lifestyle."
In that role, Wingfield has authored a 176-page book, Guidebook for a Healthy Lifestyle: Wellness and You ($10.95) and produced a DVD ($12) with information about the six controllable factors for wellness and a 13-week exercise program.
In 2001, at the age of 67, Winfield underwent open heart surgery for blockages in his arteries. Even though he had exercised regularly, he discovered that too much fat in his diet had caused the blockages.
"The rehabilitation [following the surgery] changed my lifestyle and more importantly how much fat I consume each day," he writes in the book's introduction. "With exercise and the proper fat intake and other eating and lifestyle changes, I knew I could reverse what could have been disaster for me — and what can be disaster for you."
In his book, Wingfield discusses wellness in relation to the family, to senior citizens, and to the congregation. The book offers guidelines for healthy eating, a weight-loss plan, and tips for working with medical professionals to get the most benefit from visits to the doctor.
"It's exciting to know that it's never too late to start a wellness program," Wingfield says on the DVD. "The Lord wants us to have fun and enjoy life, but He wants us to have it so that we are at the peak of what we can do no matter what ou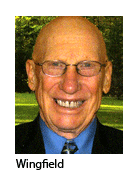 r age is."
The Healthy Lifestyle program also offers on-site training for congregations, schools, and communities. A team will conduct a complete wellness seminar and train people, including parish nurses, on how to implement an ongoing wellness program.
Also available is a Recipes for Healthy Eating cookbook ($5) compiled by Wingfield.
For more information or to order any of the wellness materials available from CTS Family Press, contact the Concordia Theological Seminary bookstore at (260) 452-2160 or ctsbookstore@ctsfw.edu. Items also may be ordered online at www.ctsfw.edu (click on "Bookstore"). Prices quoted above do not include shipping costs.
Posted July 17, 2008