Concordia Publishing House, St. Louis, is extending through Aug. 21 its offer for a free issue of Portals of Prayer with each new subscription.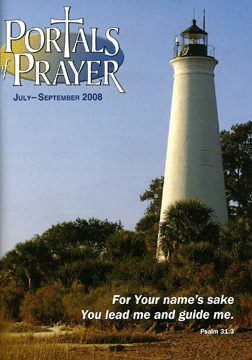 Order a new subscription to the devotional magazine in any quantity to one address, and receive that same quantity free for the first issue, plus free shipping. For example, if a congregation orders an annual subscription of 100 copies, it will get its first delivery of 100 copies free.
Published quarterly, Portals of Prayer is a pocket-sized magazine that offers daily devotions featuring a Bible reading, a short meditation, and a prayer. It's also available in large print.
A single annual subscription is $9 for four issues ($11 for large print). Bulk rates are $5.60 per subscription for three to nine copies; $3.80 for 10 to 24; $3.20 for 25 to 74; and $2.80 for 75-plus. Large-print editions also are available at special bulk-rate prices.
To receive the free issues, please order by phone by calling CPH at (800) 325-3040.
Posted July 24, 2008