Concordia Publishing House, St. Louis, has cut the price of more than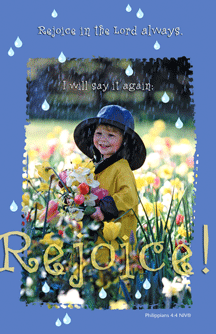 300 worship bulletins by 45 percent — now through July 31.
Standard 11-inch worship bulletins — regularly priced at $8.25 for a pack of 100 — are now $4.53. Sale items include bulletins for weddings, funerals, special occasions, and the Christmas and Easter seasons.
To order, call CPH at (800) 325-3040 or visit its Web site at www.cph.org. The promo code is "WBR." Bulletin inserts, Church Year Calendar, and Every Sunday Bulletin Series items are not included in the sale.
Posted June 12, 2008