Concordia Publishing House and Lutheran Hour Ministries are offering new resources for Lent, which began Feb. 25.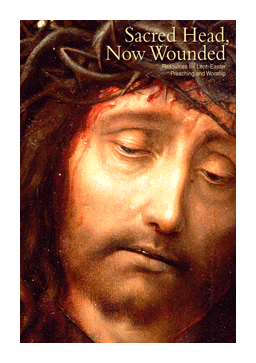 CPH has launched a special Web site at www.cph.org/40days that features Lent and Easter online resources, including free daily meditations from the publisher's newest Lenten offering, Sacred Head Now Wounded.

That series, based on the hymn of the same name, draws its themes from the wounds of Jesus Christ and applies them to today's Christian life.

The complete kit offers a book and CD-ROM of nine customizable sermons, seven Bible studies, nine children's messages, and worship orders for pastoral planning and preparation. A 64-page devotional booklet for individuals provides a daily reinforcement of the themes. A coordinating bulletin also is available.

Also available on www.cph.org/40days are free e-cards, a special coloring activity for children, seasonal traditions shared by CPH staff, and many other Lent and Easter products for use in churches, schools, and homes.

The congregational kit for Sacred Head Now Wounded (item no. 15-5113WEB, $26.99) and the devotional booklet for individuals (item no. 124309WEB, $1.99) may be ordered online at www.cph.org or by calling CPH at 800-325-3040.

CPH also is offering a 25 percent discount on Lent and Easter bulletins, coordinating letterhead, and offering envelopes through Easter Sunday, April 12.
Lutheran Hour Ministries (LHM) is offering two free Lenten devotions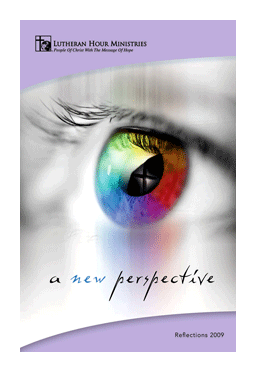 online at www.lentendevotions.net.

Given For Us is a collection of traditional Lenten devotions written for Christians. It is available in English and Spanish, and also in audio form in English. It also may be read online or received via e-mail.

Written for "seekers" who are not yet Christian, A New Perspective is designed to "help the reader pause, re-focus, and reflect on Jesus' 40 days in the wilderness and His journey to the cross." The devotions encourage readers to "contemplate the saving work of Christ honored on Easter Sunday."
Both sets of devotions may be downloaded as 5.5-by-8.5-inch or large-print 8.5-by-11-inch booklets and may be customized by congregations with church name, contact information, service schedule, and upcoming events.
LHM also provides promotional materials to complement its Lenten devotions. These include artwork, PowerPoint slides, bulletin shells, Web banner ads, and a bulletin insert, and may be found online at www.lhm.org (click on "Promo Materials for Your Church" at left).
For more information, contact the St. Louis-based LHM at 800-876-9880.
Posted March 4, 2009