Concordia Publishing House has released two evangelism resources designed to help Christians share their faith: How to Share Christ Confidently a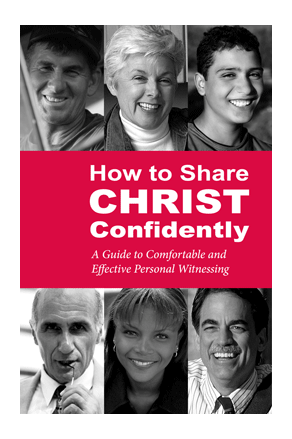 nd What Jesus Means to Me.
"Often, people feel uncomfortable witnessing," said Ken Liszewski, manager of books for CPH. "These new evangelism resources offer suggestions and information, as well as encouragement from other believers to share the Good News, always relying on God's action through His Word and Spirit to form faith."
How to Share Christ Confidently ($2.99 per copy or $1.99 each for orders of 25 or more; item no. 14-2152WEB) offers practical techniques for witnessing in any situation. Each chapter in the 48-page book includes exercises designed to confront and overcome the fear of witnessing.
What Jesus Means to Me ($2.99 for paperback, $9.99 for hardback; item no. 06-1328WEB), written by Herman W. Gockel, is a re-release of a 160-page collection of personal stories of faith covering 11 topics including life, peace, hope, truth, and heaven.
To order, call CPH at 800-325-3040 or visit its Web site at www.cph.org.
Posted May 13, 2009