Concordia Publishing House has released a DVD-based Bible study that focuses on communication and teamwork in the marriage relationship.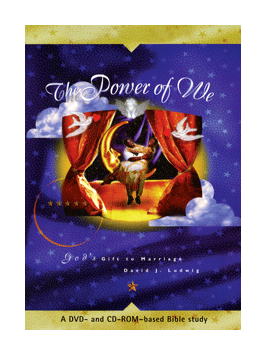 The Power of We: God's Gift of Marriage, designed for use in premarital and early marriage counseling or as a marriage enrichment course, provides a scriptural understanding of marriage through video vignettes.
"The Power of We is a powerful series that can transform the way that couples relate and communicate with each other," said Rev. Robert Baker, CPH senior editor of adult Bible studies. "Having used this series in the parish as part of premarital counseling sessions, I can tell you it works."
The six-week study includes a CD-ROM that contains a leaders guide and reproducible participant book, plus extra material that allows the course to be extended to 12 sessions.
The Power of We ($69.99, item no. 20-3487WEB) may be ordered by calling CPH at (800) 325-3040 or visiting its Web site at www.cph.org.
Posted Sept. 30, 2009