Lutherans For Life (LFL) is now offering Spanish versions of some of its brochures. All are listed in the LFL Life Resource Catalog, available in print or as a free download from the LFL Web site.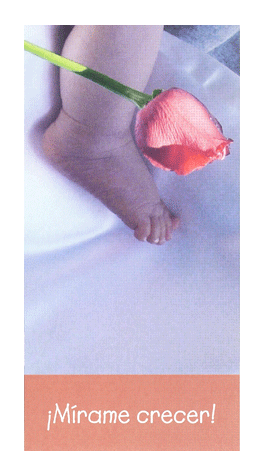 Spanish materials include:
La Esperanza De Sanarse (Hope in His Healing, item no. 403T, 25 cents), which acknowledges the anger, guilt, and despair of a woman who has had an abortion, and the healing power God promises.
Si te dicen que un condón te protegerá … (Stretching the Truth, item no. 617T, 30 cents), a brochure for teens that explains the medical facts about condoms and why they are not a reliable alternative to abstinence.
¡Mírame crecer! (Watch Me Grow, item no. 125T-S, 50 cents), an illustrated brochure that documents the growth stages of a baby for nine months in the womb.
Lo Que Nunca te Dijeron Acerca de la Vida (What They Never Told You about the Facts of Life, item no. 113T, 70 cents), a full-color, fold-out brochure that answers the questions: Do you know what happens after conception? Do you know what you looked like two weeks into your mom's pregnancy? Do you know the amazing facts about the first nine months of your life?
For more information or to order, visit the LFL Web site at www.lutheransforlife.org or call 888-364-LIFE (5433).
Posted Sept. 2, 2009