Under the theme "Celebrating the Abundant Life" (John 10:10), Lutherans For Life (LFL) will hold its 2009 national conference July 24-25 at the DoubleTree Westport Hotel, St. Louis.
Registration is open now, by mail or online at its Web site, www.lutheransforlife.org, where other details about this year's conference are posted. The conference is open to all.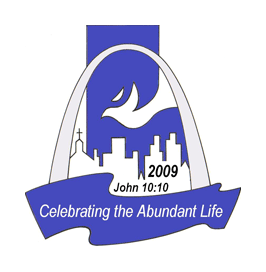 Individual registration for the entire conference is $95 ($85 for students), with registrations also available for partial attendance. Those who register online for the whole conference receive a $10 discount for each adult registering.
A rate of $83 per room per day is available for conference attendees who make reservations with the DoubleTree Westport Hotel by July 2.
Dr. James Lamb, LFL executive director, will conduct a pre-conference leaders workshop that will focus on "Renewal For Life," LFL's initiative to bring life-issue discussions and resources to a congregational level.
A musical program will kick off the conference on Friday, followed by a worship service led by Lamb. Following the evening's banquet, Bobby Schindler, brother of Terri Schindler Schiavo, will give the keynote address, "Remembering Terri Schiavo: My Family's Battle to Save My Sister's Life."
Terri Schiavo, who had been severely brain-damaged since 1990, died March 31, 2005, after courts ruled for removal of her feeding tube. Her husband claimed that she would have wanted the tube removed, while her parents and other family members disagreed with him. The pro-life community supported and continues to support her parents' position.
Plenary speakers are Rev. Don Wagner, pastor of Christ and Zion Lutheran Churches in Elbow Lake and Hoffman, Minn., whose conference topic is "Celebrate the Abundant Life through a Living Hope," and Col. John Eidsmoe, a retired Air Force Lt. Colonel and a pastor in the Association of Free Lutheran Churches, on "Being Pro-Life in the Obama Era."
Workshop topics include "Legal Strategies in the Face of Roe v. Wade," "Following the Shepherd by Defending Life," "The Good Shepherd and the Cure for the Incurable," and "Following the Shepherd at Life's End."
An optional event on Saturday morning is a sidewalk prayer vigil at an abortion clinic. Educational day care will be available for children on Saturday, and an ingathering of layette items — blankets, diapers, "onesies," new infant clothing, and toys — will be taken for Concordia Seminary, St. Louis, families.
Lutherans For Life, whose mission is stated as "witnessing to the sanctity of human life, based on the Word of God," describes itself as "the only pan-Lutheran pro-life organization in the nation."
With national offices in Nevada, Iowa, LFL has 15 state or regional federations, 148 local chapters, and 167 life-ministry coordinators nationwide.
Posted April 15, 2009