Concordia Publishing House and Lutheran Church–Canada (LCC) have teamed up to produce a new French hymnal. It is the first Lutheran French hymnal to be published anywhere in the world since 1975, according to CPH.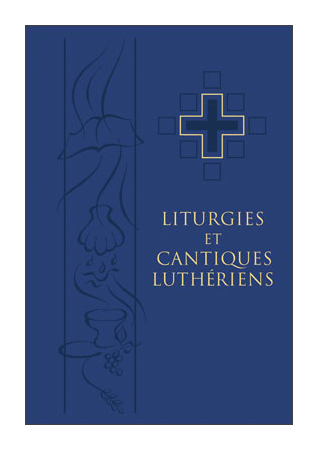 The new hymnal, titled Liturgies et cantiques luthériens ("Lutheran liturgies and hymns"), is not a translation of Lutheran Service Book (LSB), but does include a number of LSB hymns, as well as traditional and modern French hymns.
The new book includes 434 hymns, three settings of the Divine Service, matins, vespers, and compline, and Holy Baptism, marriage, and funeral services, among other liturgical resources. Slightly more than half of the hymns are from LSB and one of the settings of the Divine Service is a translation of Setting 4 in LSB.
The new hymnal was published by LCC in November and is being distributed by CPH. It is being used in French-speaking U.S. missions, Canada, Haiti, and Togo, West Africa.
The hymn book "has been very well received," according to Rev. David Saar, an LCC pastor and member of the LSB Agenda Committee who worked on the French project, and the volume is "uniquely Lutheran."
No other French hymnbook includes psalms, matins, vespers, or other such Lutheran touches, Saar said.
"There simply has never been anything like Liturgies et cantiques luthériens for French speakers of our church or any other Christian denomination, including Roman Catholic and Anglican," he said. By creating the hymnal, Saar added, "we have made a unique contribution to hymnody in Canada, North America, and the world."
To order Liturgies et cantiques luthériens ($20, item no. 031195WEB), contact CPH at 800-325-3040 or visit its Web site at www.cph.org. (Price quoted does not include shipping.)
Posted April 1, 2010