The installation of those elected at the Synod's national convention — includ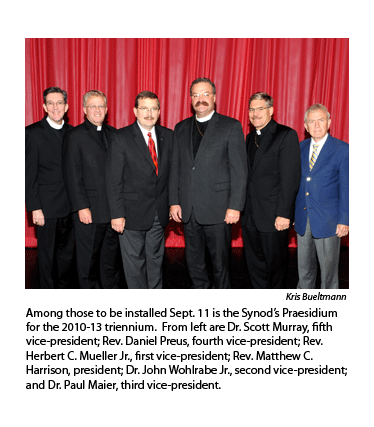 ing the president, vice-presidents, other officers of the Synod and members of all boards and commissions — will be held at 10 a.m. on Saturday, Sept. 11, at the Chapel of St. Timothy and St. Titus at Concordia Seminary, St. Louis.
Everyone is invited, including the seminary community, staff at the Synod's International Center, members of LCMS congregations and the wider St. Louis area.
A reception will be held on the seminary campus immediately following the installation.
Posted Aug. 4, 2010