"Lutheran preaching does not merely talk about the Law and the Gospel or this or that teaching. Lutheran preaching delivers the goods. It actually speaks the very Word of God, which kills and makes alive. Lutheran preaching dare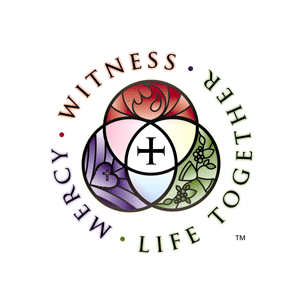 s to say 'you are the man' to sinners, and 'Christ came for you' to penitent sinners!"
So writes LCMS President Rev. Matthew C. Harrison in the inaugural post of the new LCMS blog called "Witness, Mercy, Life Together." The blog offers readers a peek into the lives and vocations of some of the officers and executives of the Synod.
The blog's goal is to give readers inspiration, information and insight about Lutheran beliefs, teachings and relevance in a world where faith is often called into question. Its name reflects the church body's new emphasis: "Witness, Mercy, Life Together."
Contributors to the blog, in addition to Harrison, include:
Rev. Herbert C. Mueller Jr., first vice-president;
Dr. Raymond L. Hartwig, secretary;
Rev. Jon D. Vieker, senior assistant to the president;
Barbara L. Below, assistant to the president; and
Dr. Albert B. Collver III, director of Church Relations and assistant to the president.
"Blogging is a marvelous way to stay in touch with folks all over the world," says Harrison. "It's a medium which allows people to understand what makes the blogger 'tick.' It also allows direct and immediate feedback and response. This new blog is one tool among several to give people additional access to the LCMS headquarters, the president's office and the people who work there."
To read the "Witness, Mercy, Life Together" blog, visit http://www.wmltblog.org. To sign up for a free subscription, click on the RSS link at the top of the blog page.
Posted Dec. 1, 2010