Retired individuals or couples and others with a passion for Christian outreach to the unchurched and lapsed church members have until June 17 to request an application for training this year for "The 72–Partners on the Road."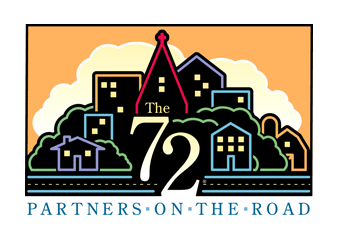 That program of LCMS World Mission — now in its 15th year — accepts and trains volunteers to serve on a team on-site with Synod congregations, to help bolster members' local evangelism efforts.
Teams from "The 72" usually serve with congregations for a series of weekends or for up to three weeks. The host congregation covers the costs of its team's housing, transportation during the local training, meals and supplies.
Those whose applications are approved for the program this year will be equipped online and at an Aug. 27-31 training event for The 72 at Saint Paul Institute for Education (SPIFE), on the campus of Saint Paul Lutheran High School in Concordia, Mo. Except for transportation, costs for the training are covered by "The 72," including the training event itself, lodging and meals.
To request an application for The 72 and this year's training at SPIFE, call 800-433-3954 or send an email to the72@lcms.org.
After applications are received, The 72 requests two letters of reference from individuals suggested on application forms. Those accepted for the training will be notified by email or letters.
For more information about The72, visit www.lcms.worldmission.org/the72.
Currently, 64 trained individuals serve as volunteers for The 72. Some 120 have been trained since the program began in 1996.
Posted May 5, 2011